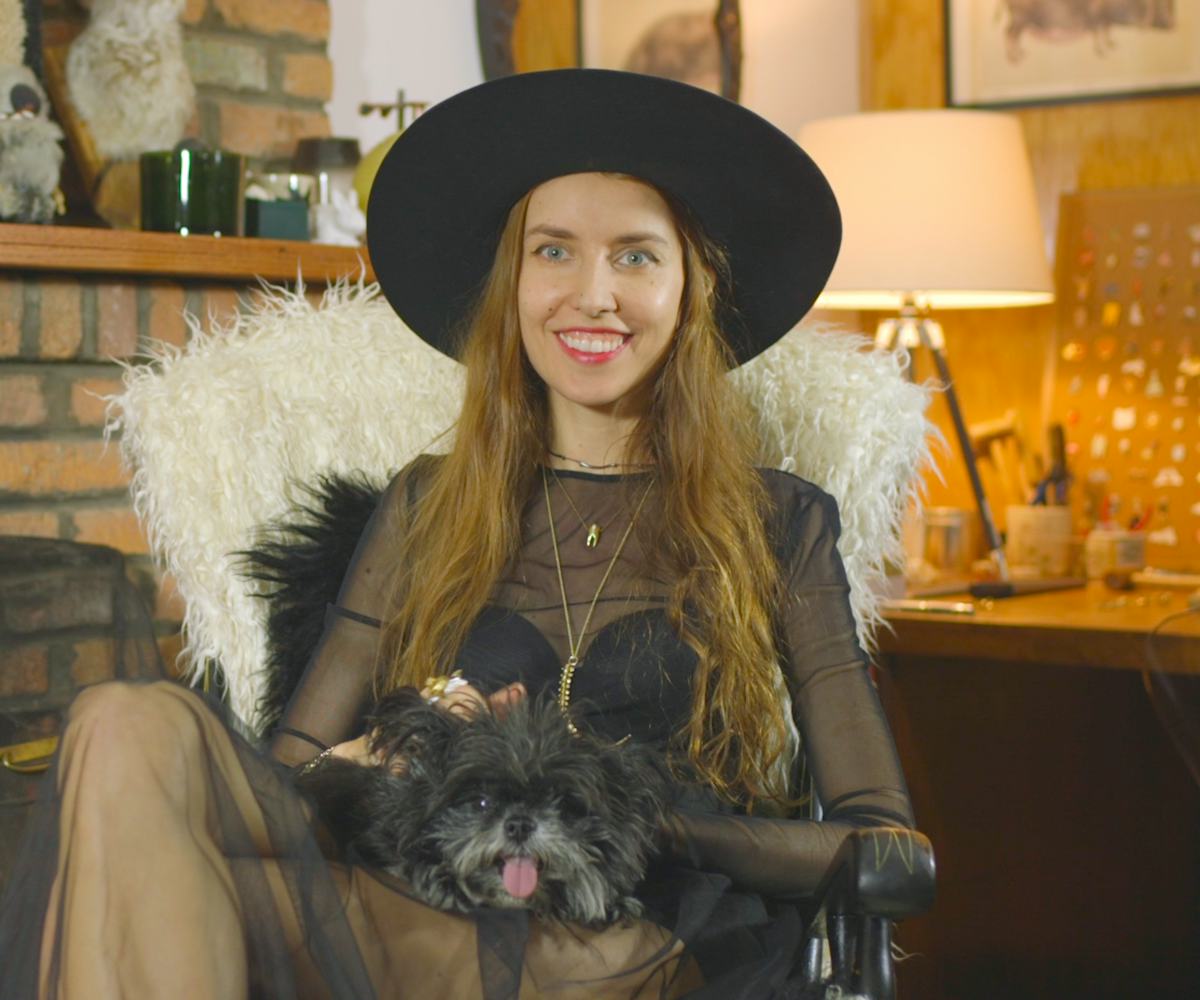 Step Inside The Magical World Of VERAMEAT
Get to know the designer behind the brand
VERAMEAT is a New York City boutique known for its standout, handmade metal jewelry and edgy atmosphere. But don't worry if you don't have to chance to visit the ultra-cool store located in Manhattan's East Village neighborhood—you can still get your hands on all of their statement pieces, like the two-headed T-rex necklace, online.
We caught up VERAMEAT owner and founder, Vera Balyura, in the video above to get the lowdown on starting her own brand and working with powerful women. Balyura even gives us an inside peek at how she makes the intricate metal pieces for her store. 
A prime example of how "doing you" can lead to success, Balyura gives us a new life dream: sitting in our own quaint jewelry studio with a pink cat on our lap. Seriously, if that isn't the definition of #goals, we don't know what is.
Watch as we step into her studio for some serious inspiration and find out more about what goes on behind the doors at VERAMEAT.