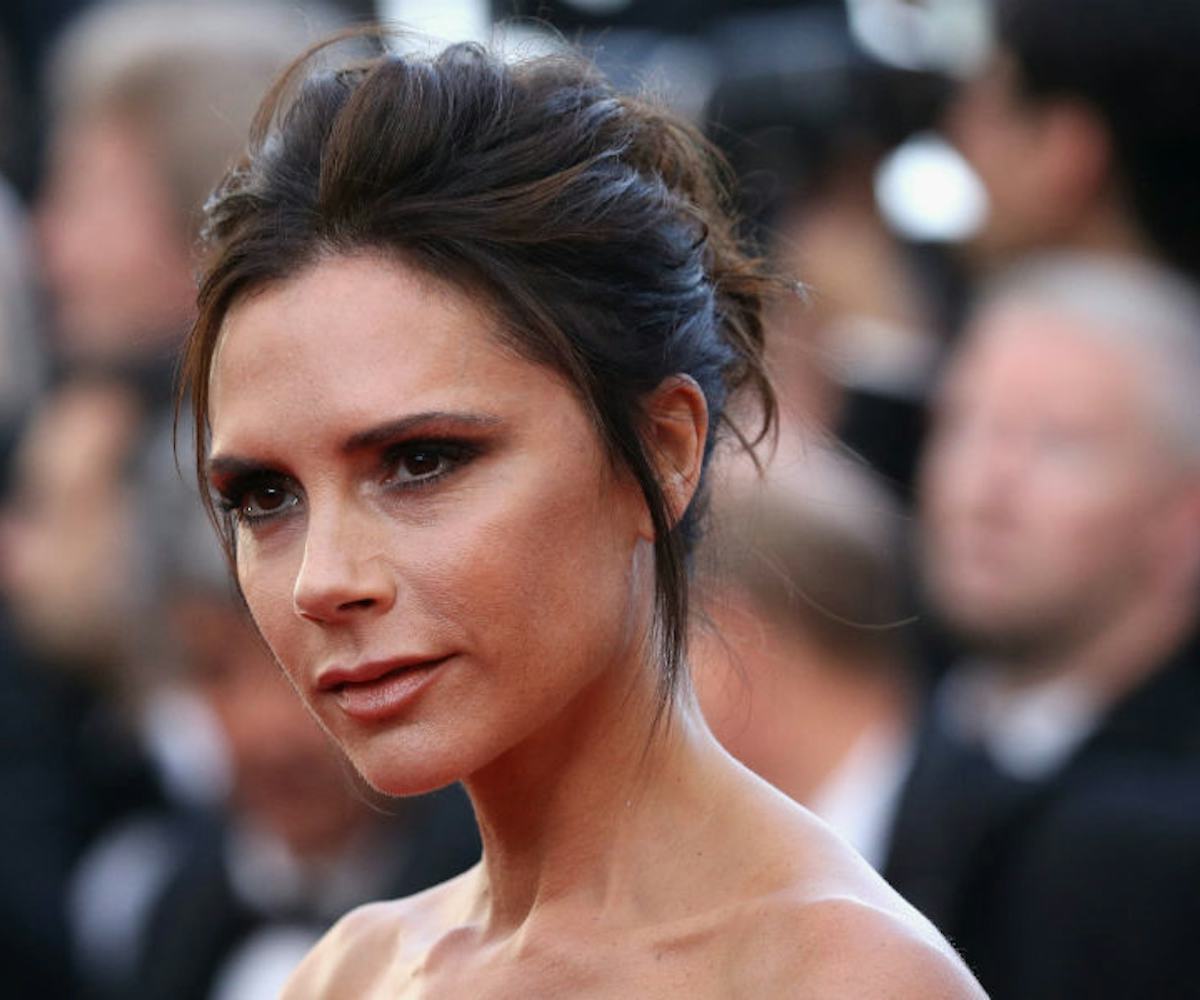 Photo by Andreas Rentz/Getty Images.
Victoria Beckham Is Starting A Skin-Care Line
Victoria Beckham is gearing up to expand her beauty empire. The former Spice Girl is working on a skin-care line and fragrance.
"I am currently in the process of creating my own color, my own line of skin-care creams, and a perfume," she said in a Facebook live video. The designer has seen a lot of success with her partnership with Estée Lauder, so she's already familiar with what it takes to thrive in the industry. It's unclear whether she'll team up with the beauty giant again this time around, but she does say she is hoping to approach her new project in the same way: by finding the gaps in the skin-care world and filling them. "As a woman, I want to make the things that I need in my life, the things that are missing," she says.
If her Into The Gloss top shelf is any indication, Beckham knows her way around a Sephora (well, more like a Bergdorfs and a Barneys). Even so, the designer plans on making sure she's as informed as possible. "It's going to be very scientific. I'm working with the best," she says. "I want to educate myself and learn as much as I can."
And if this beauty venture is what's holding her back from touring, we truly hope it's worth it.