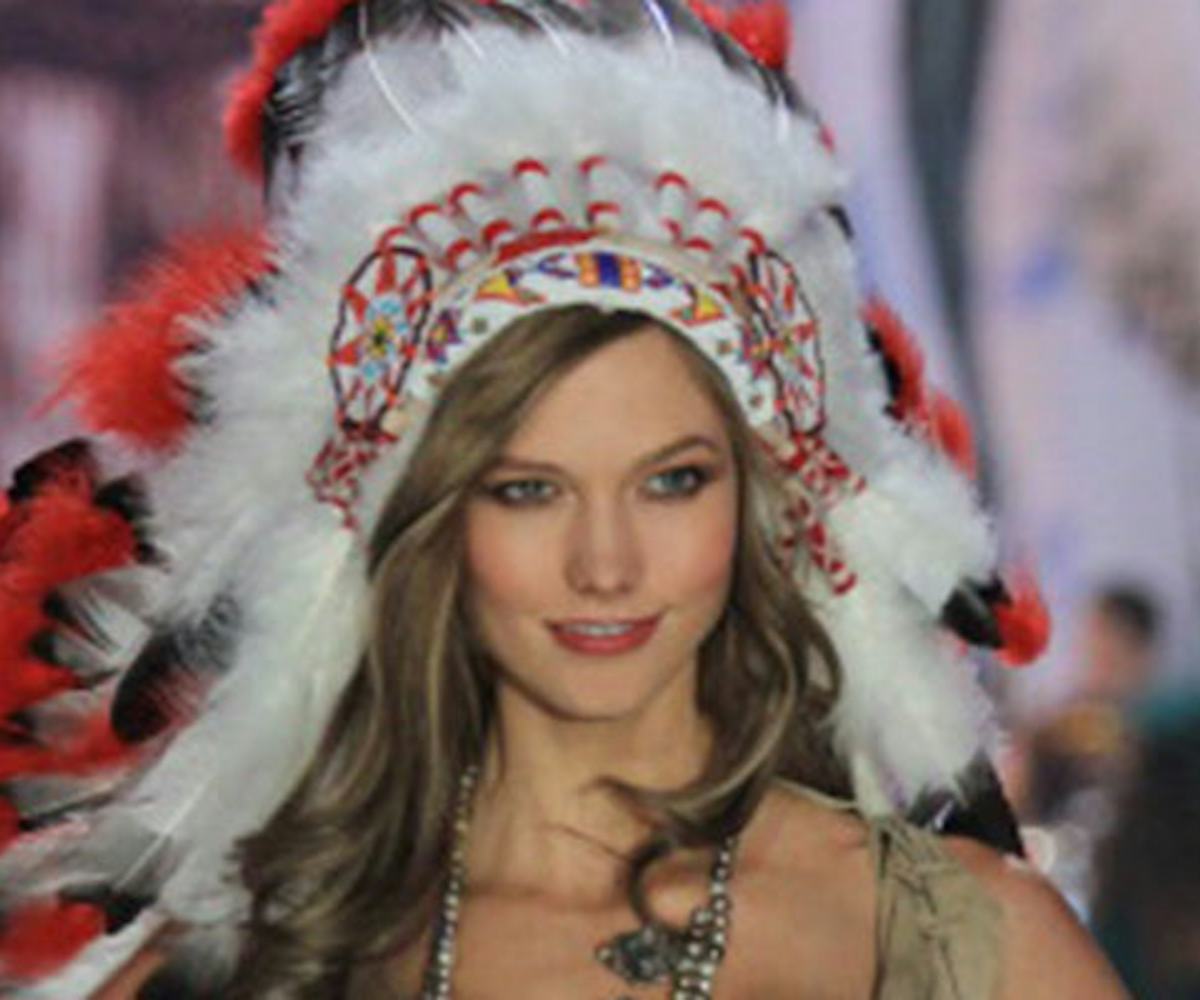 Photo by Antonio de Moraes Barros Filho/Getty Images
Victoria's Secret Models Were Caught Belting Out The N-Word In Shanghai
While singing Cardi B's "Bodak Yellow" backstage
It seems like Victoria's Secret has the need to be problematic at every year's Fashion Show. This time, instead of white models appropriating headdresses and dreadlocks and no plus-size models appearing on the runway, some of the Angels were filmed belting out the N-word while singing Cardi B's "Bodak Yellow" backstage.
Taken at the Shanghai show, that broadcast on Tuesday, the short clip shows a room of mostly white models singing, "I don't wanna choose/ And I'm quick, cut a ni**a off, so don't get comfortable." How cute. This video appears to have come from Karlie Kloss' blog (because, of course). In one of her behind-the-scenes videos, Jezebel points out, models are signing "Bodak Yellow," but it appears as if the supermodel cut the line using the offensive word. 
This definitely isn't the first time this show has stirred up controversy. Gigi Hadid was banned from attending this year's show in China reportedly due to a video she posted online making fun of an Asian person by squinting her eyes. The models wore Native-American headdresses down the runway in 2012, and in 2010, black models dressed in "tribal outfits." Just last year, the VS Fashion Show was called out for appropriating Chinese and Mexican influences. 
While Cardi B has yet to respond to the video, she retweeted the clip along with a commenter's criticism. You can watch it, below. And just as a refresher, since it seems to be necessary: White people should never say the N-word. Even if it's in the song. End of story. Thank you.