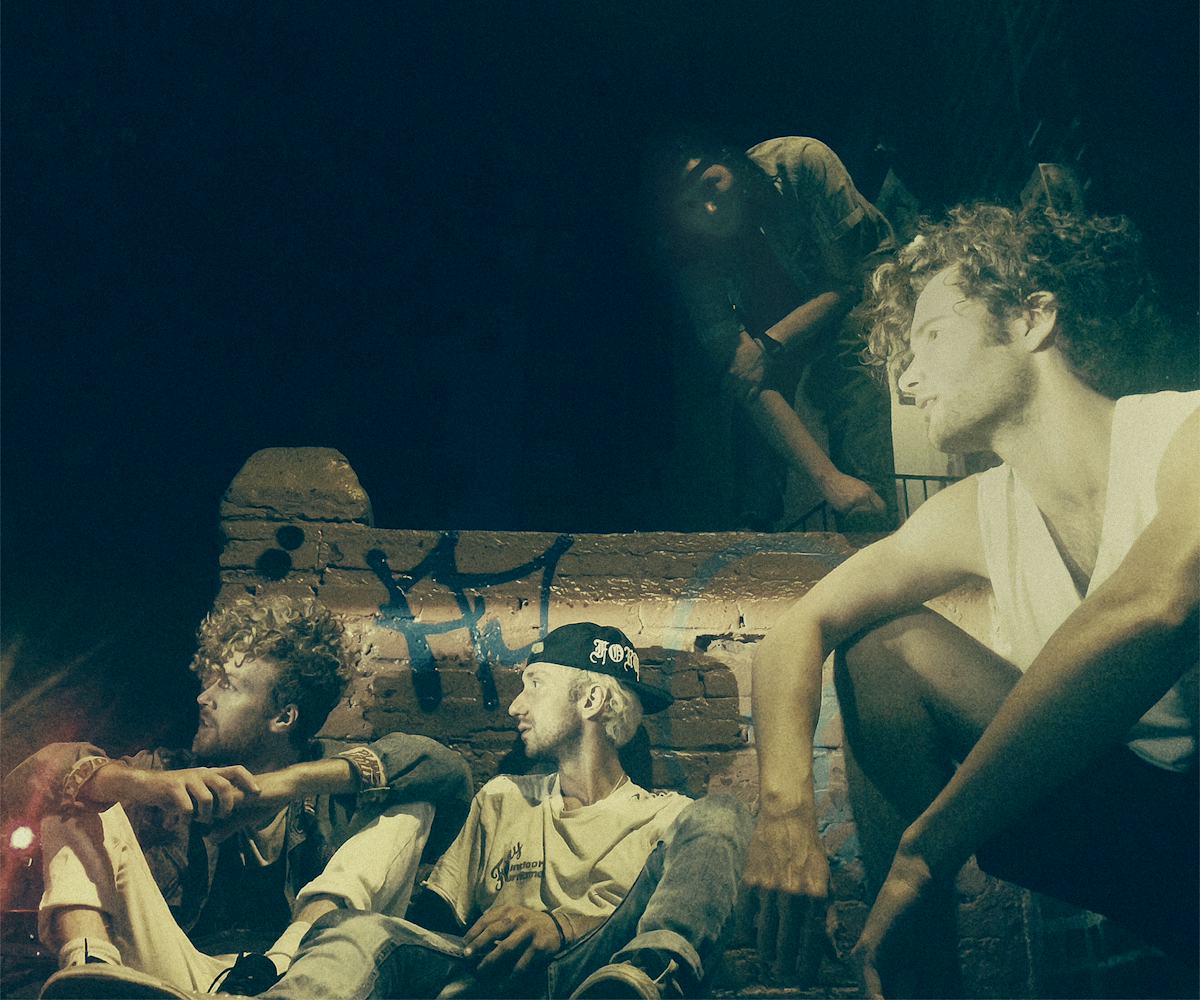 photo courtesy of mothxr
video premiere: mothxr "centerfold"
dark, broody brooklyn tunes
This time last year, the underground music scene was abuzz with murmurings of a mysterious group named Mother. With a dark, brooding aesthetic and hazy, bass-heavy infectious bedroom jams, MOTHXR dropped the "e" for an "x" and brought their analog tracks to the world wide web. The band, comprised of Jimmy Giannopoulos (LOLAWOLF, G), Penn Badgley, Simon Oscroft, and Darren Will, crafted their first set of songs in an eight-day recording session in L.A. Although they only have a handful of tracks at the moment, the band has been performing in showcases and shows over the past few months and releasing the occasional music video.
Most recently, the group tapped model Hailey Clauson to star in the video for their song "Centerfold" (to be re-released on the Kitsuné America 4 Compilation LP). The clip shows a constant stream of Brooklyn house party video projections. Maybe it's intended to speak to the dystopian nature of our internet-obsessed culture, or the inability to make real-life connections, or maybe it's just meant to be a great watch. Either way, it's worth checking out...
If you're in New York, be sure to check out the Kitsuné showcase party on April 27 in Brooklyn at Baby's All Right, where MOTHXR will perform with Beau and Buscabulla.  
Related Articles:
Listen to MOTHXR's "Stranger" + Read an Exclusive Interview with the Group
The Kitsuné America 4 Compilation LP album artwork