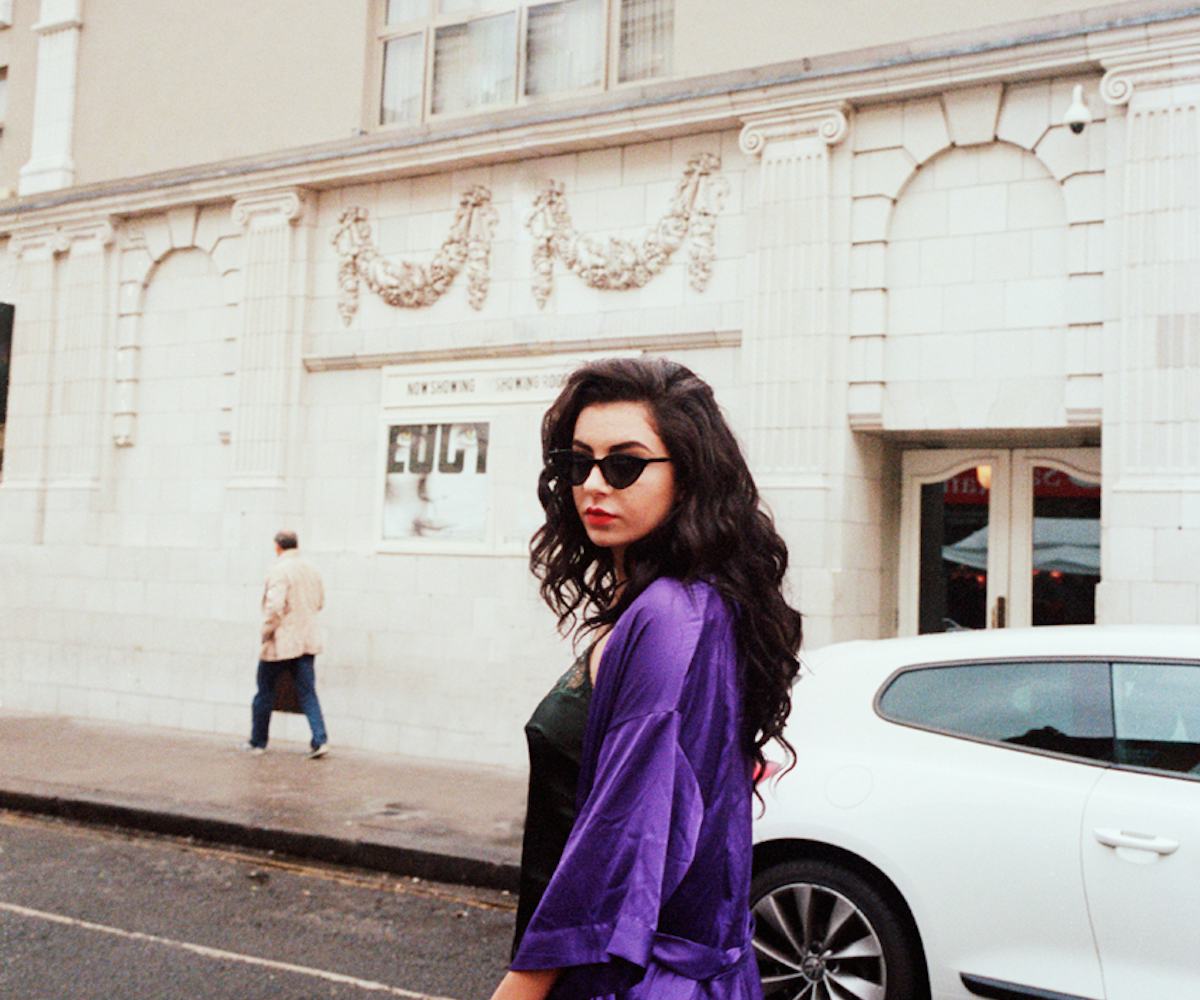 photo by dan wilton
video premiere: charli xcx "london queen"
the lyric video of all lyric videos.
If we had to betray America's long-standing indifference for monarchy and crown someone the unofficial punk rock queen of music, we would most definitely choose Charli XCX. After all, the Hertfordshire native started performing at raves before the legal age, rocks about 20 pairs of Buffalo boots and slip dresses better than any human should be able to, and is full of quips like "mood = bitchy"—if you ask us, it doesn't get more rock n' roll (blunt, unapologetic, and contentious) than that. So when she released her new single "London Queen," off her upcoming album Sucker, a few weeks ago, we thought it was more than appropriate that Charli, née Charlotte Aitchison, compared her new fame-ridden stateside life to that of a London Queen (and also added juxtaposed herself with J.F.K.). 
The track, a collaboration between Charli and Justin Raisen (who previously worked together on "Nuclear Seasons" and "Boom Clap"), is definitively more raw, pop, cheeky, and all-in-all boisterous, replete with riotous chants, sequenced claps, and foot-stomping, arm-flailing beats. It's exactly the type of sound Charli promised us in our October issue: "It's punk-inspired. It's definitely still a pop album, but there are moments where it is raw and wild. I'm commenting on the music industry, the female body, and money, whereas before I mainly spoke about love. This record definitely feels better informed." And while lyric videos are usually lamer than a middle school dance, Charli XCX's video for the song, is definitely not. After all, could a hot pink hydraulic Jeep and anything Charli does be anything less than completely awesome? 
Check out the video below and enter to win tickets to Charli's L.A. show at Mayan Theater this Friday (10/24). See Official Rules here.