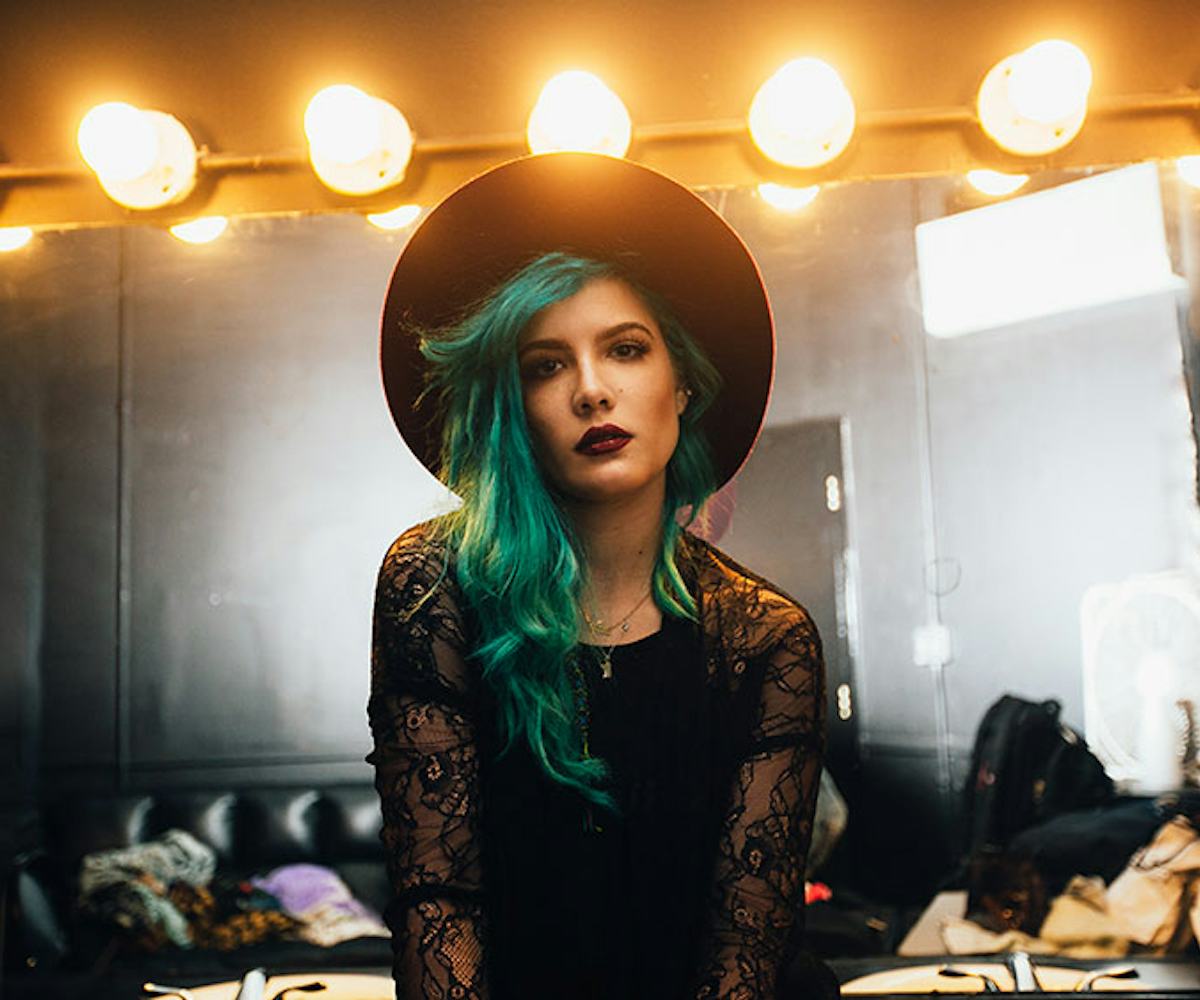 Photo by Lexie Alley
video premiere: halsey's acoustic "ghost" performance
Lately, our former band crush Ashley Frangipane—or Halsey, as she is known professionally—has been gaining attention for her unique, captivating pop sound and touring with The Kooks and, soon, Imagine Dragons. Her debut EP, Room 93, dropped this past October, rightfully yielding high praise for its blend of a dreamy electro-pop sound with gritty and honest lyrics.
In her live performance on 1 Mic 1 Take, she performs a stripped-down version of her song "Ghost." The acoustic version emphasizes her incredible, full-bodied and slightly husky voice. Paired with the piano's minor chords, this synth-free performance adds a further urgency to the raw, emotionally-charged song. Quite honestly, it rivals the original.
Learn more about Halsey in her Nylon band crush feature, and be sure to follow her on Facebook and Twitter. (Also, her Instagram makes for some rad hair inspiration.) Then listen to the entire Room 93 EP on Spotify.