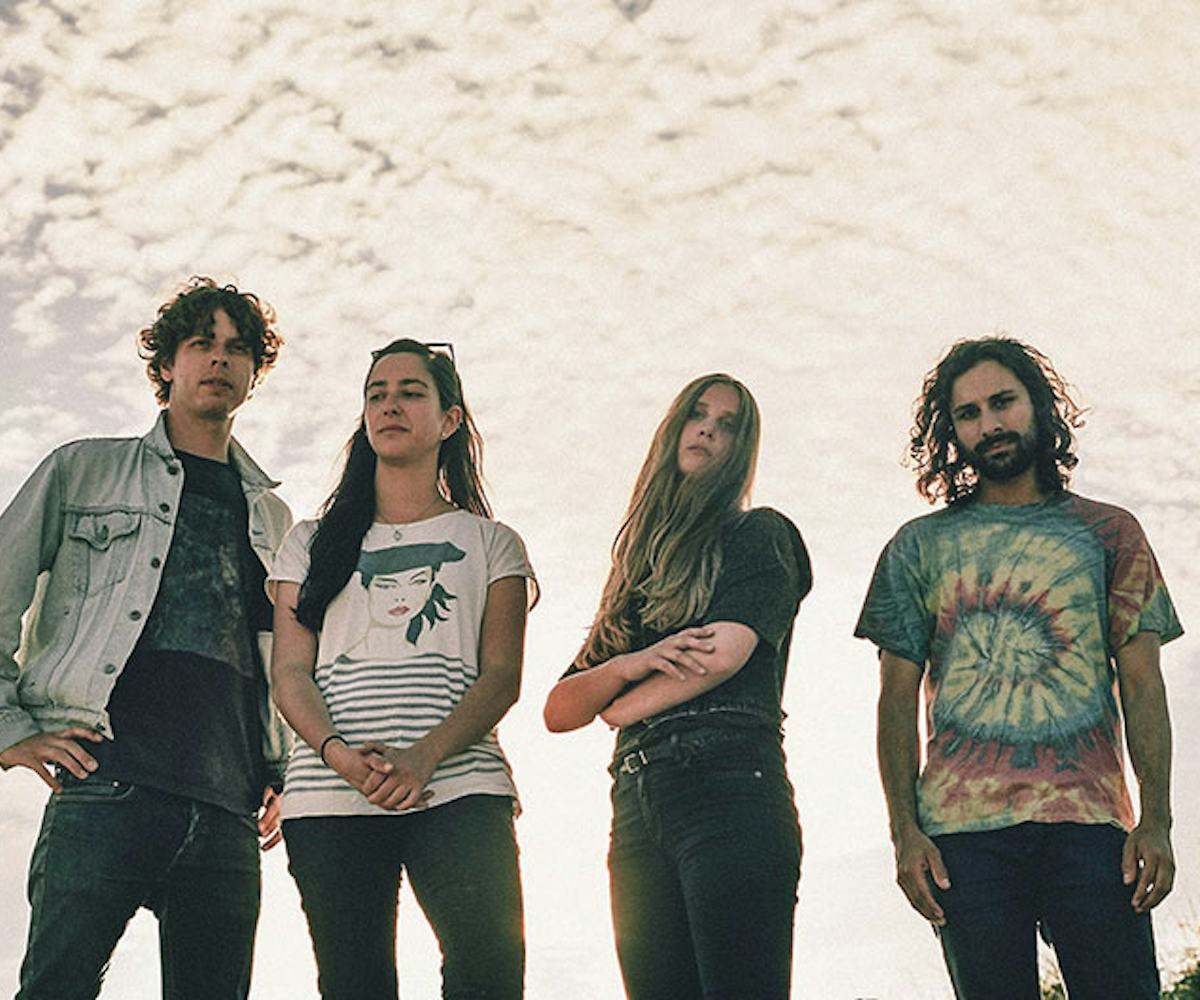 video premiere: kid wave "wonderlust"
tune in for your daily dose of grunge
Grow out your hair, slip on your favorite pair of ripped jeans, and prep for an epic solo dance party in your bedroom—it's what London-based Kid Wave would want. Although there isn't much to their latest video, "Wonderlust," (the four-piece essentially just rock out), watching it will make you feel all warm and fuzzy. And you will start to uncontrollably sway your head from side to side. The song is emotionally gripping as Emmery's low voice rises behind the wave of crashing guitar chords. Similar to the nostalgic nature of their glam gloom sound, the video has a dated quality to it as the camera spins around in a hazy, faded out state.
Consisting of Lea Emmery, Serra Petale, Harry Deacon and Mattias Bhatt, the band originally comes from the likes of Sweden, Australia and London. With a steady following on the Internet over the past two years, enough sold-out shows in the U.K., and a cool label behind them (Heavenly Recordings), it's only a matter of time before all eyes are watching them. 
Kid Wave's debut album Wonderlust will be released June 2nd via Heavenly Recordings. Until then, we'll be playing this video and bobbing our heads non-stop. Follow the band on Soundcloud and Facebook.