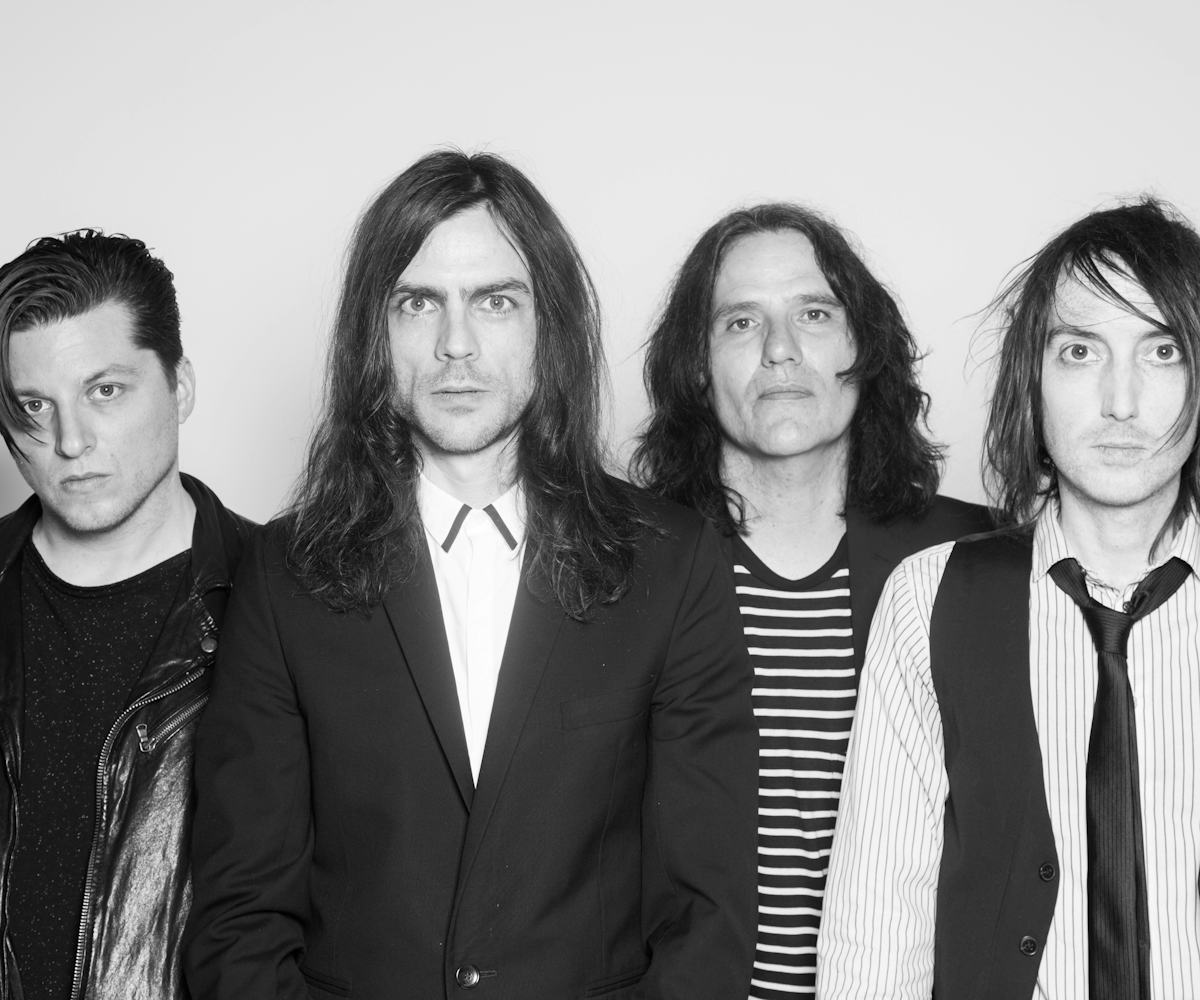 photo courtesy of the relationship
video premiere: the relationship "young temptations"
for fans of weezer, the bravery, u.s. bombs
Do you like Weezer? U.S. Bombs? Morrissey? The Bravery? Albert Hammond Jr.? Then you're going to love The Relationship, a classic American rock band consisting of Brian Bell, Nate Shaw, Jon LaRue, and Anthony Burulcich. Some of their influences are the likes of The Beatles, The Velvet Underground, Bob Dylan and Buddy Holly, so consider us sold on 'em.
A few weeks ago, we got Steak (a.k.a Rachael Finley) to interview the band at Burgerama. Now, we've got the exclusive premiere for their "Young Temptations" video. Filmed in black and white, it features tons of live coverage of the band performing together IRL at the indie music festival. It'll have you wondering whether it's 2015 or 1973. Don't fight the urge—give in to the feeling and break out your fave leather jacket and biker boots.
The Relationship is currently on tour following the release of their self-titled 7-inch single, out now via Burger Records.
TOUR DATES
April 29 - New York, NY @ The Studio at Webster Hall
April 30 - Hamden, CT @ The Ballroom at The Outer Space
May 1 - Pawtucket, RI @ The Met
May 2 - Philadelphia, PA @ Ortliebs Lounge
May 3 - Charlotte, NC @ Visulite Theatre
May 5 - Pensacola, FL @ Vinyl Music Hall
May 6 - Tampa, FL @ Crowbar
May 7- Gainesville, FL @ High Dive
May 8 - Tallahassee, FL @ Pugs Live
May 9 - New Orleans, FL @ Siberia
May 10 - Houston, TX @ Bronze Peakcock at House of Blues
May 11 – Fort Worth, TX @ Live Oaks Music Hall
May 12 - Tulsa, OK @ Vanguard
May 14 – Tucson, AZ @ Club Congress
May 15 - San Diego, CA @ Voodoo Room at House of Blues
May 23 – Stateline, NV @ Harrah's Lake Tahoe South Shore Room
May 29 – Maricopa, AZ @ Harrah's Ak-Chin The Lounge (Free Show)