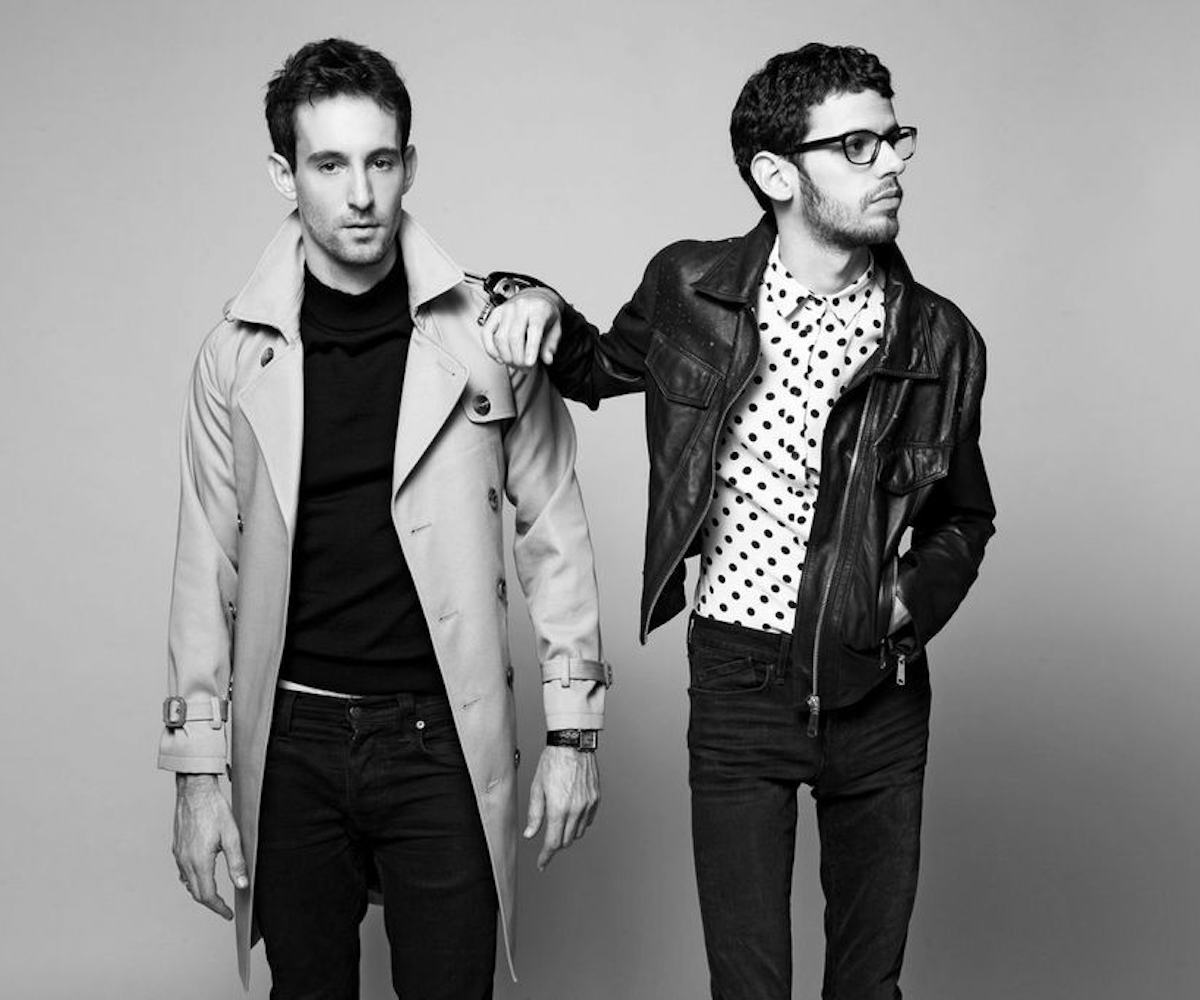 photo courtesy of polydor records
video premiere: the young professionals "all of it but me"
wicked electro pop jams all the way from israel
At this point in pop music, we feel like a music video replete with studded leather, bowl cuts, and a little bit of butt crack could come from anyone. But it's the delivery that separates the artists, and truth be told: Mostly anything good comes from overseas nowadays. That's why it's no surprise Tel Aviv's handsome electro-pop duo The Young Professionals just gave us a brand new music video that hits the spot.
Their debut album 9am to 5pm, 5pm to Whenever reached the top 10 on iTunes France and the band is killing it all over Europe. Their video for "All Of It But Me" will no doubt add to their success. "Creating the video for 'All of It But Me' was a fun and inspiring process," says the band. "We were trying to find a way to describe the lyrics with interesting, weird, and emotional images. The idea that you can never know what's on your lover's mind is a disturbing and exciting one." And with about 25+ different visuals (we counted), they did just that. TYP's array of dancing bowl cuts and Swarovski crystal encrusted face masks sort of makes you question how the hell they fit so much awesomeness into three minutes and 18 seconds.
We've already added this one to multiple playlists and we think you should, too. Whether it be the soundtrack to your workout, your turnup, or that roadtrip you've been meaning to take, head on over to iTunes and prepare your neck for a lesson in head bobbing with "All Of It But Me."
Watch and learn below.