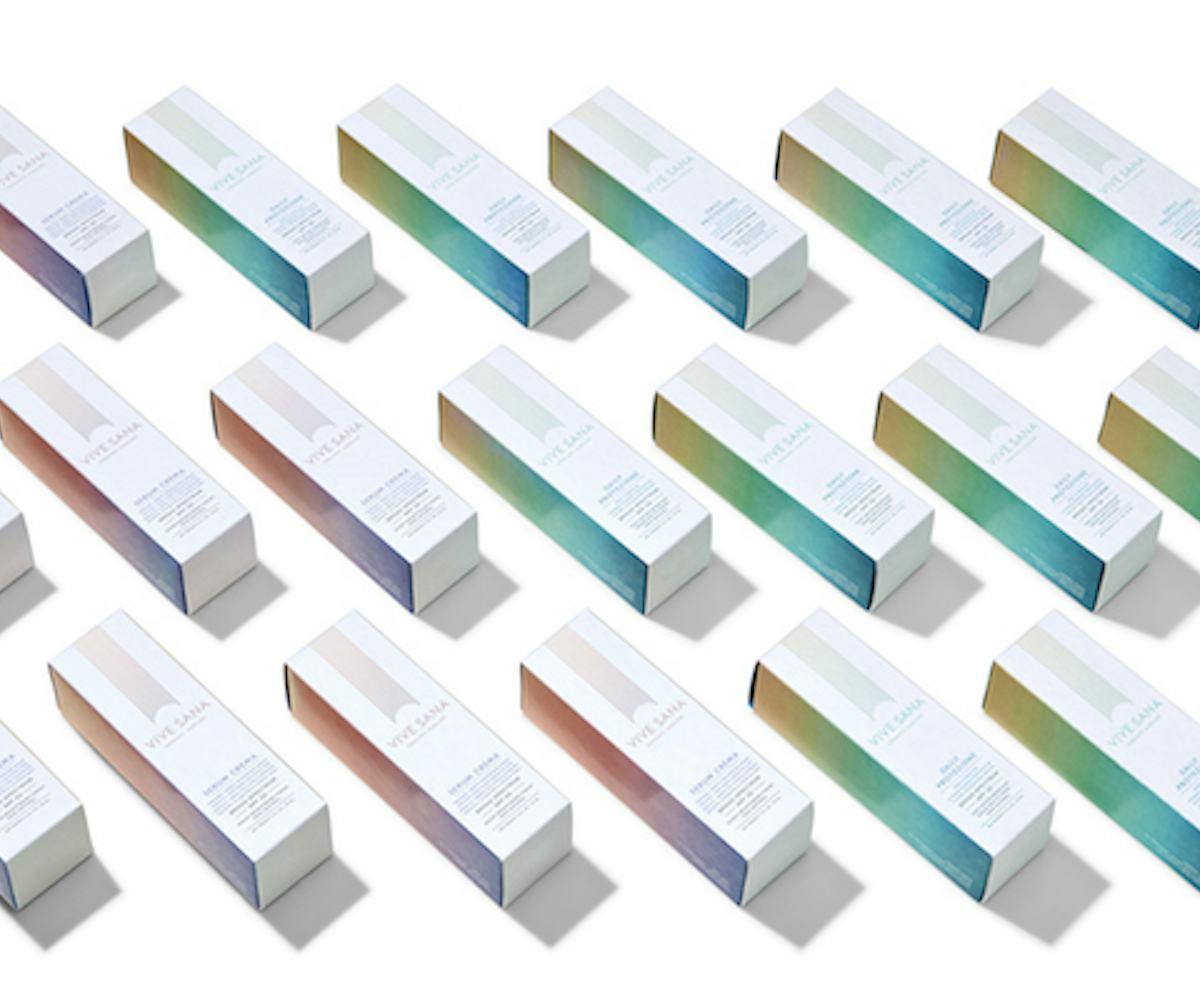 Photo courtesy of VIVE SANA
VIVE SANA Is Bound To Be Your New Favorite Daily SPF
The new clean, luxury sun care line feels more like skin care than sunscreen
I hate to admit this as a beauty editor, but I find applying a daily SPF to be *sort of* a pain. Not only do I cringe at the idea of adding yet another step to my already intense skin-care regimen (I'm currently at five steps, but really trying to cut down for the sake of my morning sanity), but being that I make sure my skin-care routine is completely clean, it's not that easy finding an SPF that also falls into that category. A lot of daily SPFs contain all sorts of synthetic ingredients or fillers, which is something I try to avoid as much as possible (as you should, too).
With that being said, when I'm presented with a daily SPF that's not only clean but boasts a ton of other skin-boosting benefits, it's worth paying attention to. And that's where new luxury, all-natural sun care line VIVE SANA, which just launched yesterday, comes in.
VIVE SANA, which is Italian for "living healthy," is here to make daily SPF application not just an extra step, but a main, all-encompassing one. The line only uses ingredients of the highest standards—such as photo-protective organic botanicals, apricot, argan, avocado, green tea, licorice root, red raspberry, just to name a few—as well as non-nano, uncoated zinc, which is the safest approved active SPF.
The line consists of two products: Daily Protezione ($55) and Serum Crema ($75). Daily Protezione is a hydrating and moisturizing SPF 30 sunscreen that's meant to serve as your go-to daily moisturizer while offering enough protection for a day at the beach. Its formula has a matte finish and is sweat-resistant, meaning it can be incorporated into an active lifestyle. Serum Crema is a nutrient-dense facial treatment with SPF 20 that not only protects you from UV rays, but is also formulated to hydrate, repair sun damage as it occurs, stimulate skin cell repair, improve elasticity, and even out skin tone.
Not only do both products offer in-sun protection and benefits, but also pre-sun and post-sun. While many sun care products tend to have a drying effect on the skin (leaving it more susceptible to damage), VIVE SANA's formulas are ultra-nourishing and create a protective barrier against environmental stressors. The organic antioxidants used in each product also work to reverse the signs of past sun damage.
Both products are natural and almost entirely organic, as well as phthalate-, paraben-, BPA-, chemical-, and fragrance-free. They're also gentle, non-pollutant, and coral reef-safe.
All in all, VIVE SANA takes a crucial step in everyone's skin-care regimen—daily SPF—and makes it even more beneficial, ultimately simplifying your daily routine. And while, admittedly, the prices may feel a little steep, the multipurpose, clean formulas make it well worth it. You can shop the line now at ViveSana.com.