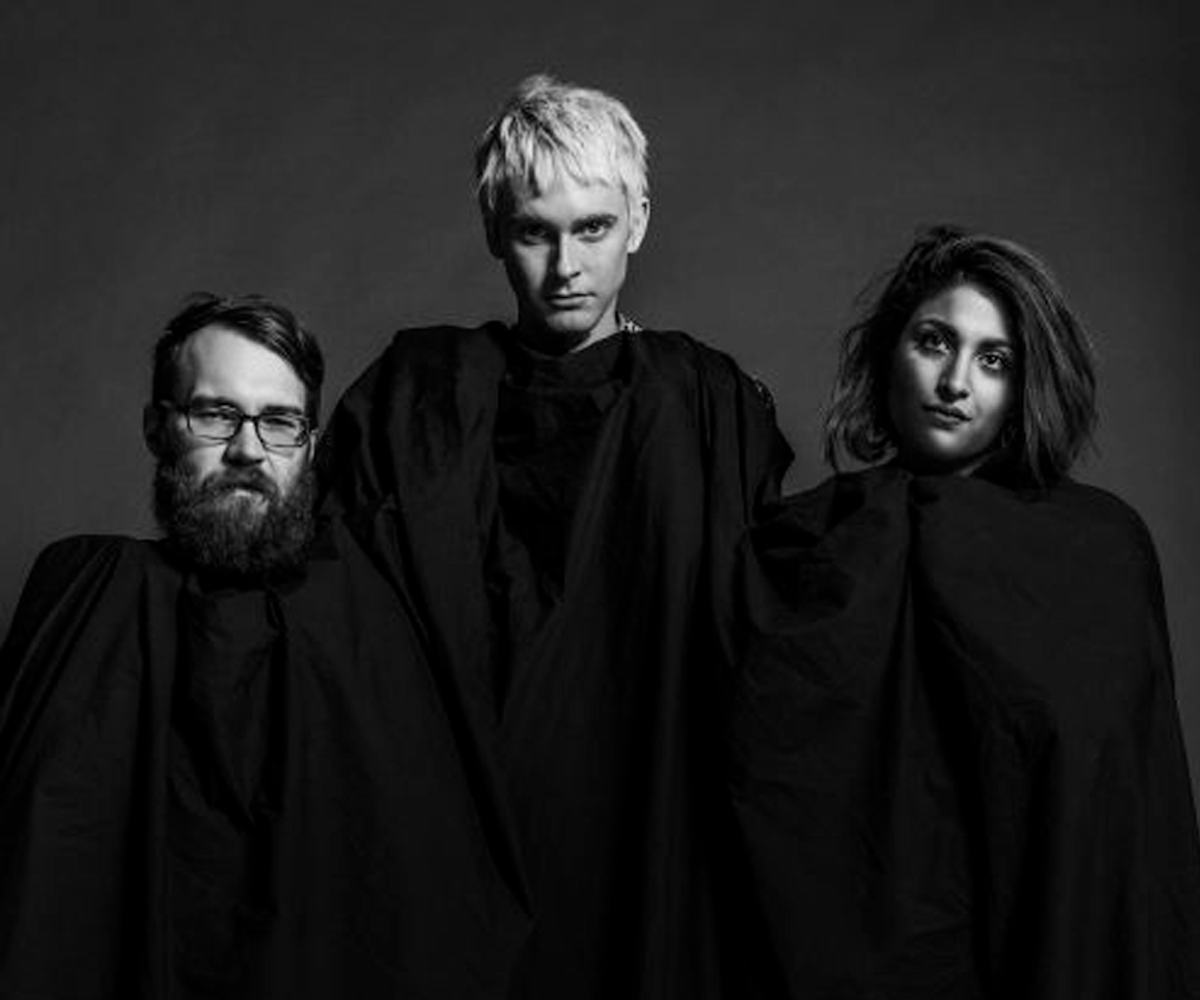 Photographed by Jimmy Fontaine
Watch Vomitface Lose Their Sh*t In This Gritty New Video
"I like the subtle way you roll your eyes"
There's something uniquely cathartic about loud, gritty garage rock that doesn't hold back on feeling. Maybe that's why we're so into Vomitface, the Toronto/NYC band making angsty rock from your teenage years for adults. This week, the band is back with a brand-new music video directed by Jimmy Fontaine and Nick Bilardello. Without further ado, we're totally amped to premiere "Senior Pictures."
Shifting footage reveals lead singer Jared Micah mulling about an abandoned warehouse in a cheetah-print coat, while drummer (and former NYLON market director!) Preetma Singh rocks out in an elevator. The turbulent scene mirrors the disorienting track, in which Micah deadpans lines like "I like the subtle way you roll your eyes," until the whole video devolves into chaos.
"We don't like to have real narratives in our videos," said Singh. "Maybe we were scarred by too many Blink-182 and Foo Fighters videos, but we're not actors and usually just want to create a cool mood or atmosphere with little vignettes. We still had to have quite a few cocktails while filming to get over our camera-shyness."  
That doesn't mean filming was easy. "We insisted on fire and luckily didn't burn down Keller [McDivitt]'s building even though we had no idea how to use lighter fluid properly and the wind scattered embers all over the roof," Singh adds. "No one called 911 during the day so we think it's a success!"
Watch the entire visual, below. Hooray For Me drops on August 26 via Help Yourself.