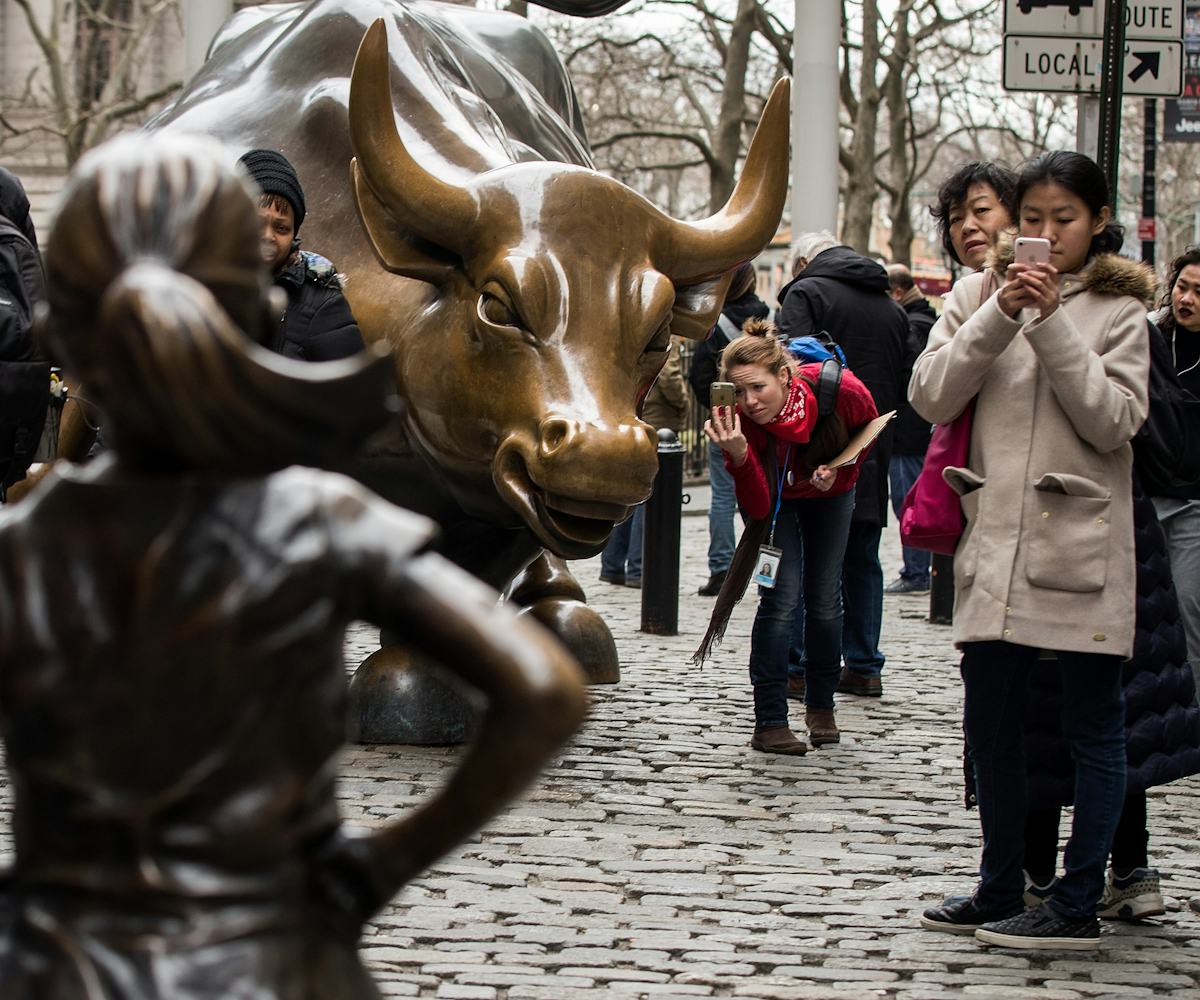 Photo by Drew Angerer/Getty Images
There's A Powerful New Statue On Wall Street
When we think of Wall Street, we probably have a few things that come to mind: money, men in suits, and the famous Charging Bull that so proudly stands in Bowling Green Park in Manhattan's Financial District. Seldom when we think of Wall Street do we think of women.
However, just in time for International Women's Day, there's an empowering new addition to the park. A bronze statue of a young girl has been placed in front of the Charging Bull, boldly and defiantly staring it down.
Designed by artist Kristen Visbal, the new piece is intended to highlight the undeniable gender inequality and pay gap in the corporate world and represent the future. The piece was commissioned by State Street Global Advisors, the investment management division of State Street Corporation and world's third largest asset manager. Additionally, the division called on 3,500 companies to take "intentional steps" in increasing the number of women on their corporate boards, as a startling one in four boardrooms don't have a single member that is a woman.
While the Charging Bull originally became a permanent fixture of the Wall Street scene back in 1989 to represent the "strength and power of the American people" after the market crash of 1987, it's as if it takes on an entirely new meaning with Visbal's work placed in front of it. This Charging Bull represents what predominately male Wall Street is and has always been—unequal, while the future (which is female) fearlessly stands her ground.
It's not clear how long the new addition to Bowling Green Park will stay for, though the company is expecting it will remain there for the month. However, I think we'd all like to see it become a permanent fixture.