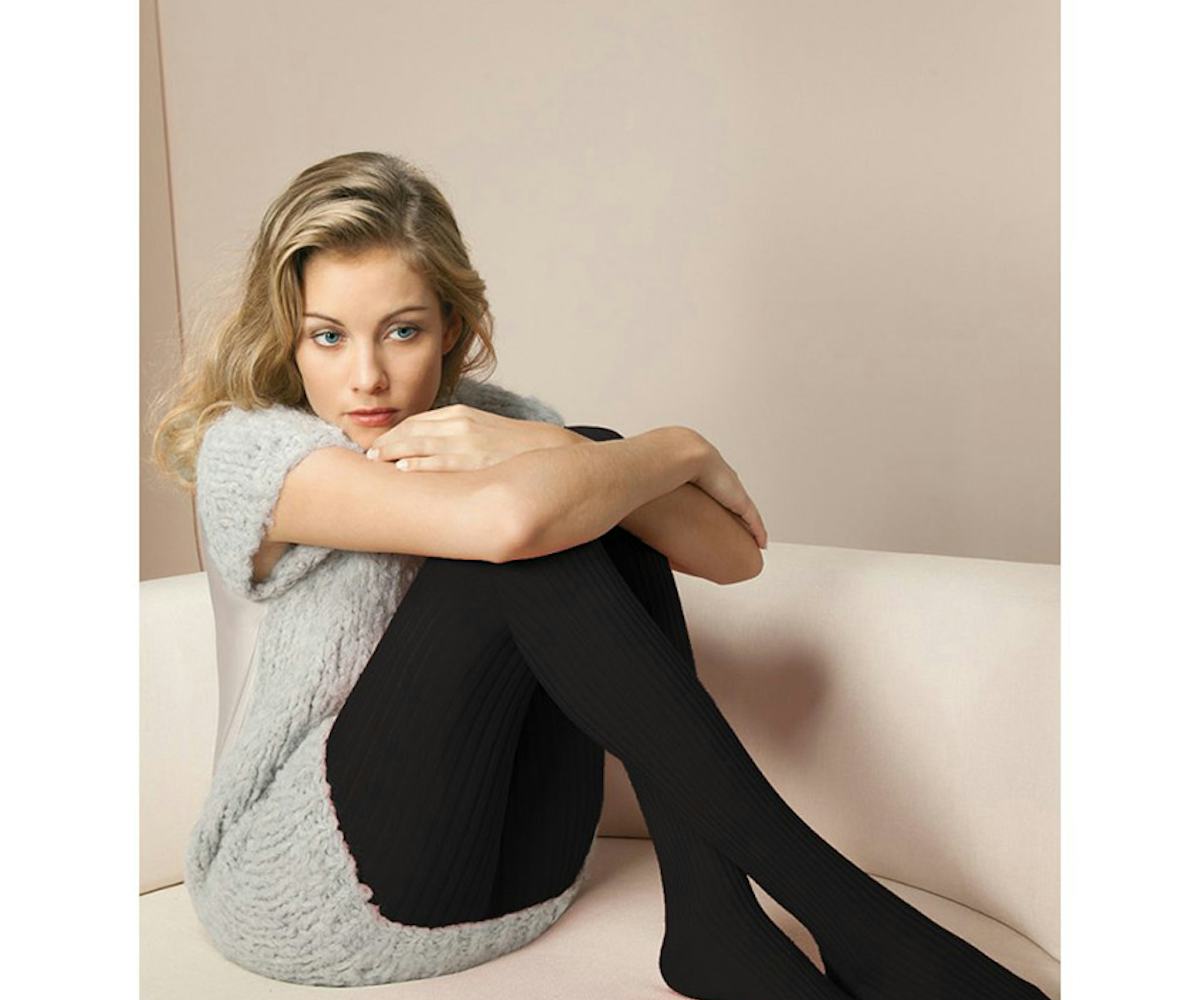 Photo courtesy of Luxury Legs
The Season's Toastiest Tights
Winter is upon us, and as temperatures drop to subarctic conditions, it doesn't necessarily mean that we'll have to retire our favorite mini silhouettes for the next few months until the sunlight and warmth return to us in early spring. Luckily, there are a number of options out there that will keep us warm 'n' toasty, even while trudging through mountains of snow.
A number of our favorite brands have developed ways for us to look good without freezing our butts off. Whether they're lined with micro fleece or use special fabric technology, these tights and leggings are are developed to trap in heat without adding any bulk (not to mention, many have contouring benefits, as well—can I get a "hell yeah?"). Knit or ribbed tights—especially those of the cashmere sort—also keep us warm and cozy and add a bit of texture to our look.
Of course, there will be days where we can get away with baring a little bit of skin. In that case, cable knit thigh- or knee-highs are our weapon of choice, still offering a barrier against the freezing temperatures outside.
Click through to the gallery to see our top picks for this winter!
Falke, Warm Deluxy 80 Opaque Tights, $69, available at Nordstrom.
DKNY Hosiery, Variegrated Rib Knit Tights, $25, available at DKNY.
Wolford, Cashmere/Silk Tights, $285, available at Wolford.
H&M, Fleece Leggings, $12.99, available at H&M.
Xhilaration, Women's Fleece Lined Tights, $10, available at Target.
Carte Banff, Thigh Highs in Peach, $34.99, available at Modcloth.
Oroblu, Nikki Ribbed Wool & Cotton Tights, $34.09, available at Luxury Legs.
Maria La Rosa, Knee-High Socks, $185, available at Barney's.
Donna Karan Hosiery, Luxe Perfect Opaque Tights, $20, available at Lord & Taylor.