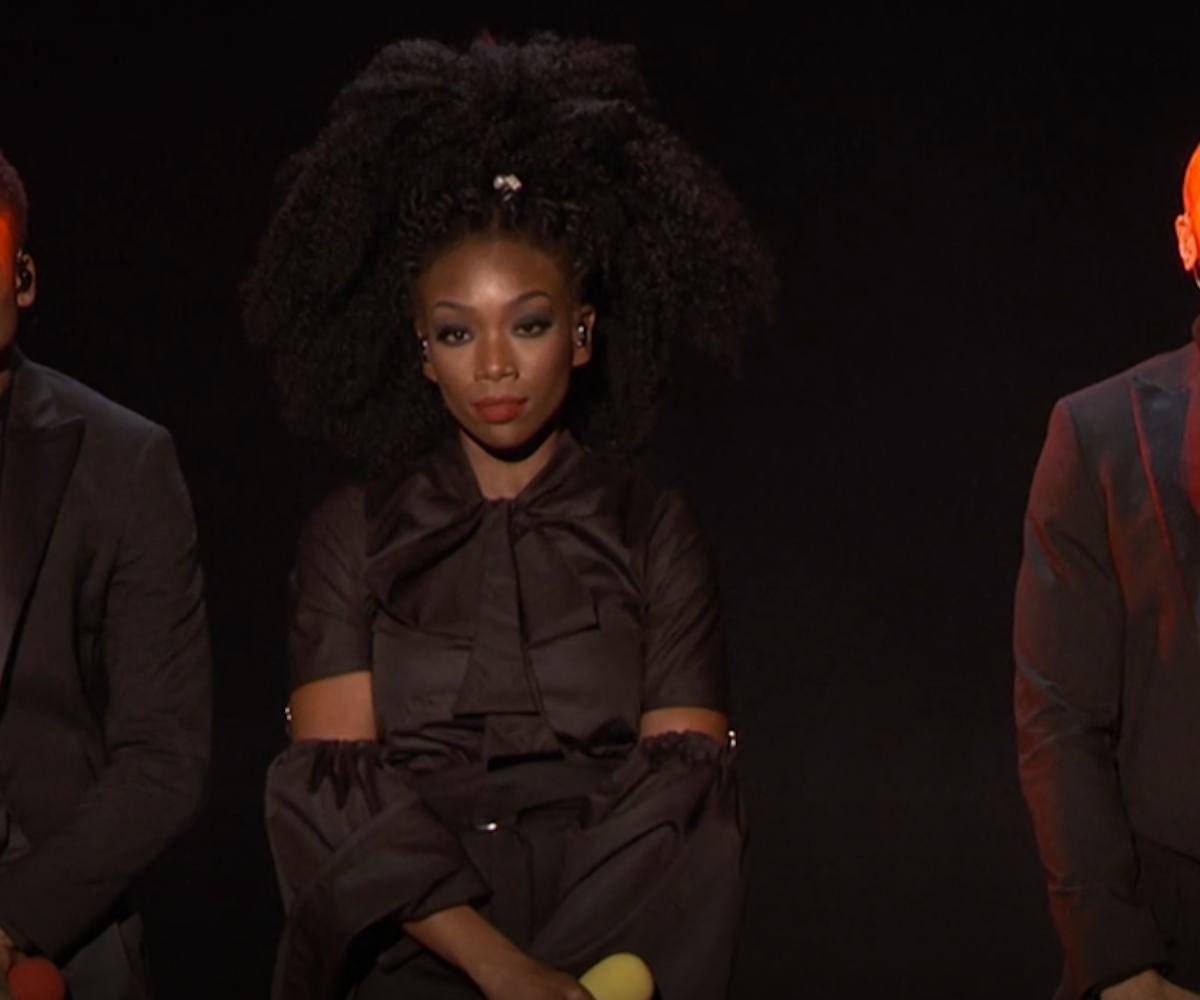 Watch Brandy Sum Up Her Brilliant Career In This Epic 9-Minute Performance
She was honored at the Soul Train Awards
Beyoncé may have been the big winner at last night's Soul Train Awards, but the night belonged to Brandy. The Erykah Badu-hosted event honored Brandy with its Lady of Soul Award, acknowledging a glowing career that now spans two decades. (In unrelated news, we're old.) Brandy, who is somehow both 37 years old and also ageless, reminded everyone why she deserved the honor by taking the stage and performing a career-spanning medley of her biggest hits.
They were all there, "I Wanna Be Down," "Full Moon," and "Top of the World," which featured a cameo from Ma$e. Sadly, though, when it came time for Brandy to perform perhaps her most iconic song, "The Boy is Mine," her partner on that collaboration, Monica, was MIA. Still, Brandy showed that after all this time, she is still a consummate performer, which makes sense given that she's been doing this since she was a teenager. The nine-minute performance earned a standing ovation from the crowd, and Brandy was clearly emotional by the end of it. Brandy currently stars in Zoe Ever After, a BET show she co-created and co-produces, and her seventh studio album will be released sometime next year.
Watch Brandy's full performance above.