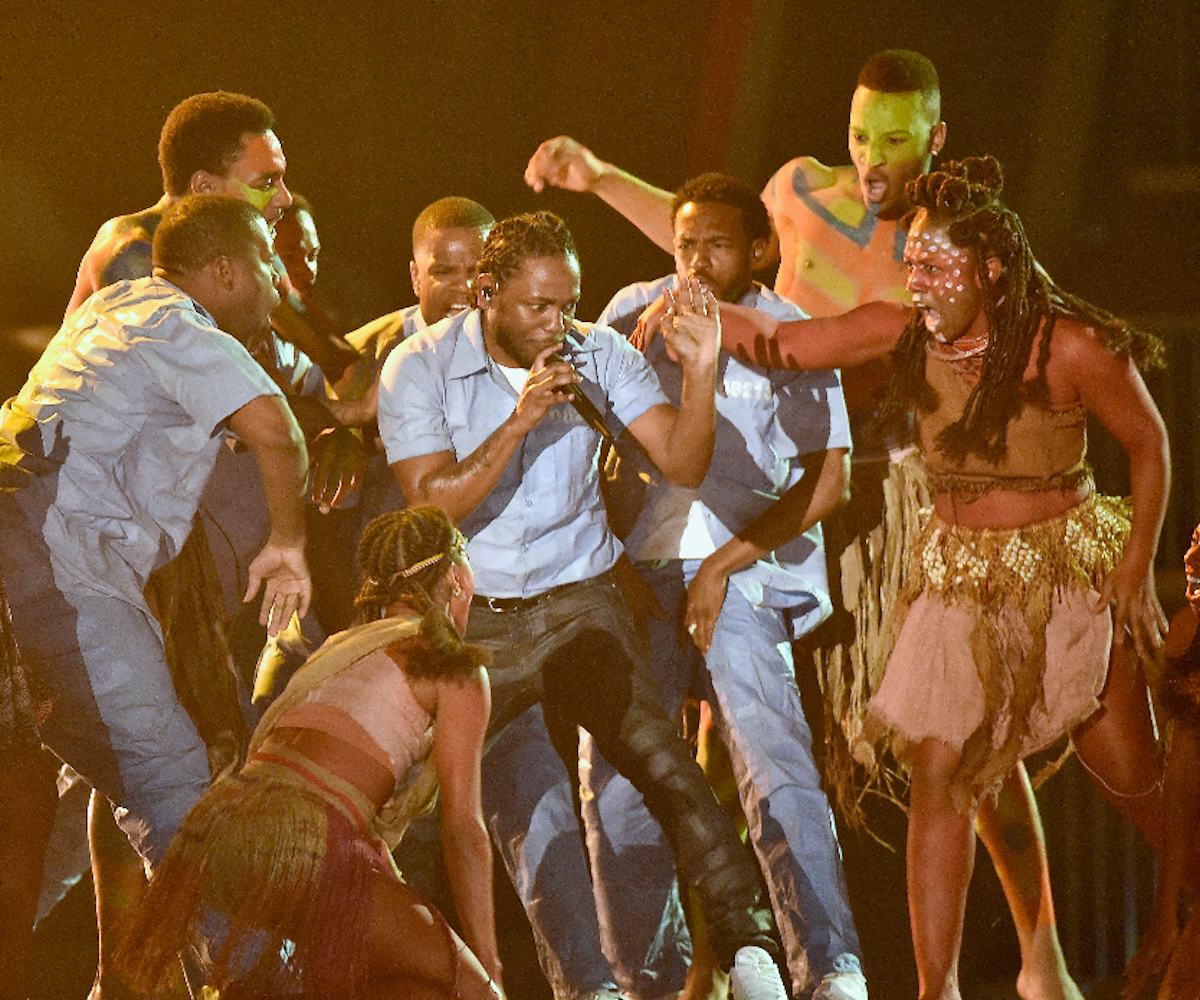 Photo by Kevork Djansezian/Getty Images.
Kendrick Lamar Electrified The Grammys With A Provocative Performance
If there is a case to be made that Kendrick Lamar is the greatest rapper of his generation, it is now closed. In a performance that electrified the Grammys, Lamar took the Staples Center stage to remind everyone why he leads the pack with 11 nominations, and why his album, To Pimp A Butterfly, is a landmark achievment, in hip-hop or in any other genre. In the face of criticism leveled at Beyoncé thanks to a politically-charged Super Bowl performance, Lamar did not back down, infusing his time on stage with provocative imagery. Lamar performed a medley that included "The Blacker the Berry" and "Alright," as well as a new song, all delivered with the kind of intense ferocity that has become the norm from him.
Lamar emerged onto a prison-themed stage leading a group of back-up dancers, all of them shackled in handcuffs and chains. They eventually broke free, and the stage transformed into a day-glo African-themed backdrop for "Alright," with Lamar rapping in front of a giant fire. But it was the performance's third act—with the camera zoomed in on Lamar's face as he delivered his lyrics at lightning speed—that stopped the show. At the end of the performance, an outline of Africa appeared behind him with the word "Compton" written in the middle as the crowd rose to its feet. Watch it above.