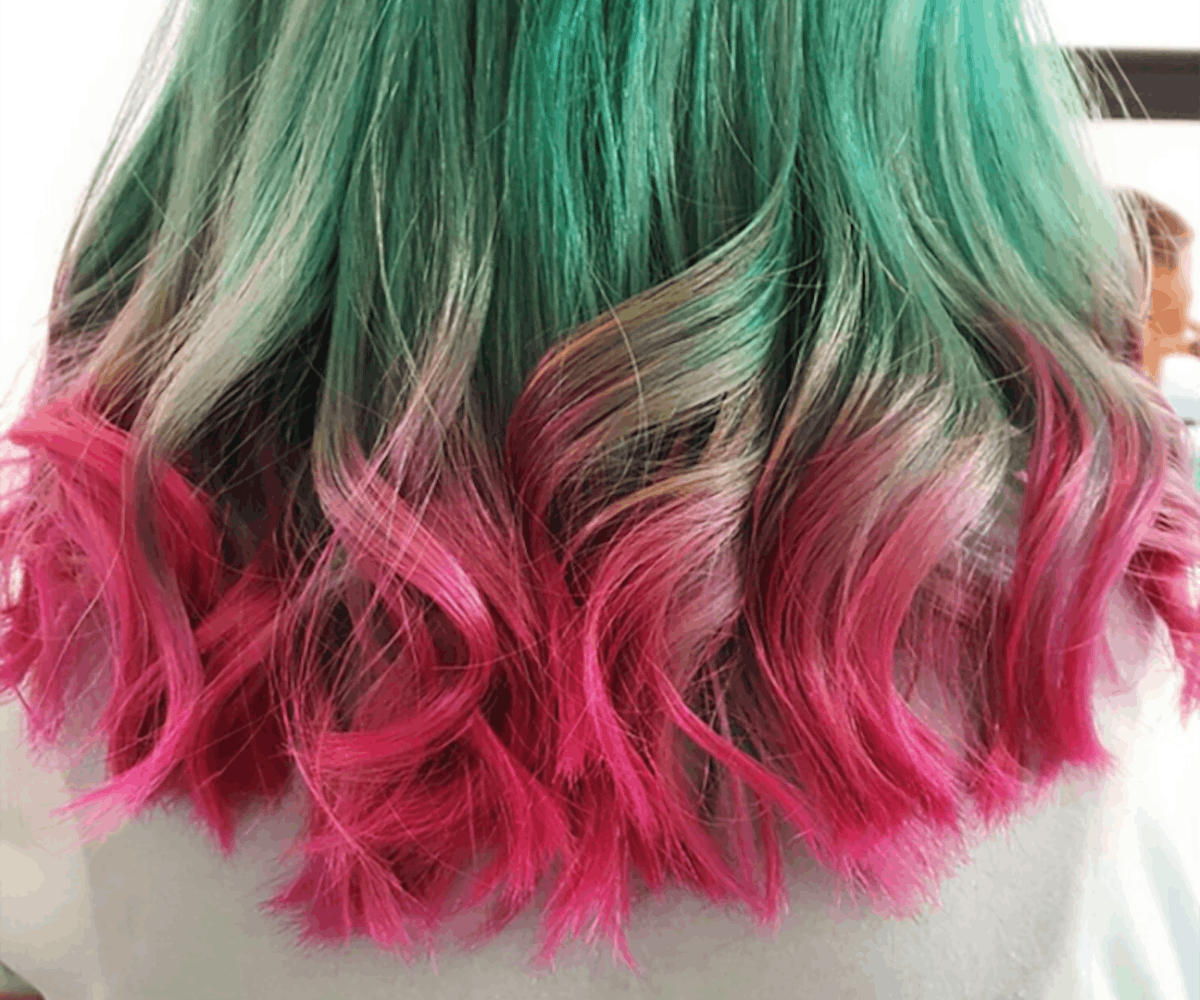 Photo via @soloparamunecas Instagram
Watermelon Hair Is The Latest Hair Color Craze
A refreshing way to update your summer hairstyle
Move over desert rose, there's a new hair color trend in town, and it's making waves just in time for summer. Our favorite summer fruit, the watermelon, is now the subject of the latest beauty craze. 
Popping up all over our Instagram feeds (because that's where we source all of our beauty inspo these days), beauty bloggers and hair color fanatics alike have been dyeing their hair to resemble the picnic snack staple. The trend involves—you guessed it—coloring your tresses shades of green and pink to achieve an ombre effect. While you may think the two hair colors would clash, they actually look quite nice against each other. See below:
Whether going for a pastel look or opting for super-vibrant brights, everyone seems to be jumping on the watermelon train. Whether you choose pink for the roots and green for the ends or vice versa, is up to you.
Some have even chosen to go for a half-and-half look.
Even Lily Allen has jumped on the bandwagon with this sleek 'do.
While no real watermelons are used to achieve this look (although, makes us wonder if washing our hair with watermelon water has any benefits), we're pretty obsessed with this colorful new look. 
Thinking of trying it out yourself? There's plenty of ways to achieve this refreshing look without the expense of a salon. We suggest Manic Panic Classic Cream Formula Hair Color in 'Siren's Song' and 'Cotton Candy Pink' for a bolder statement or mixing the colors with their Pastel-izer for more subtle shades.