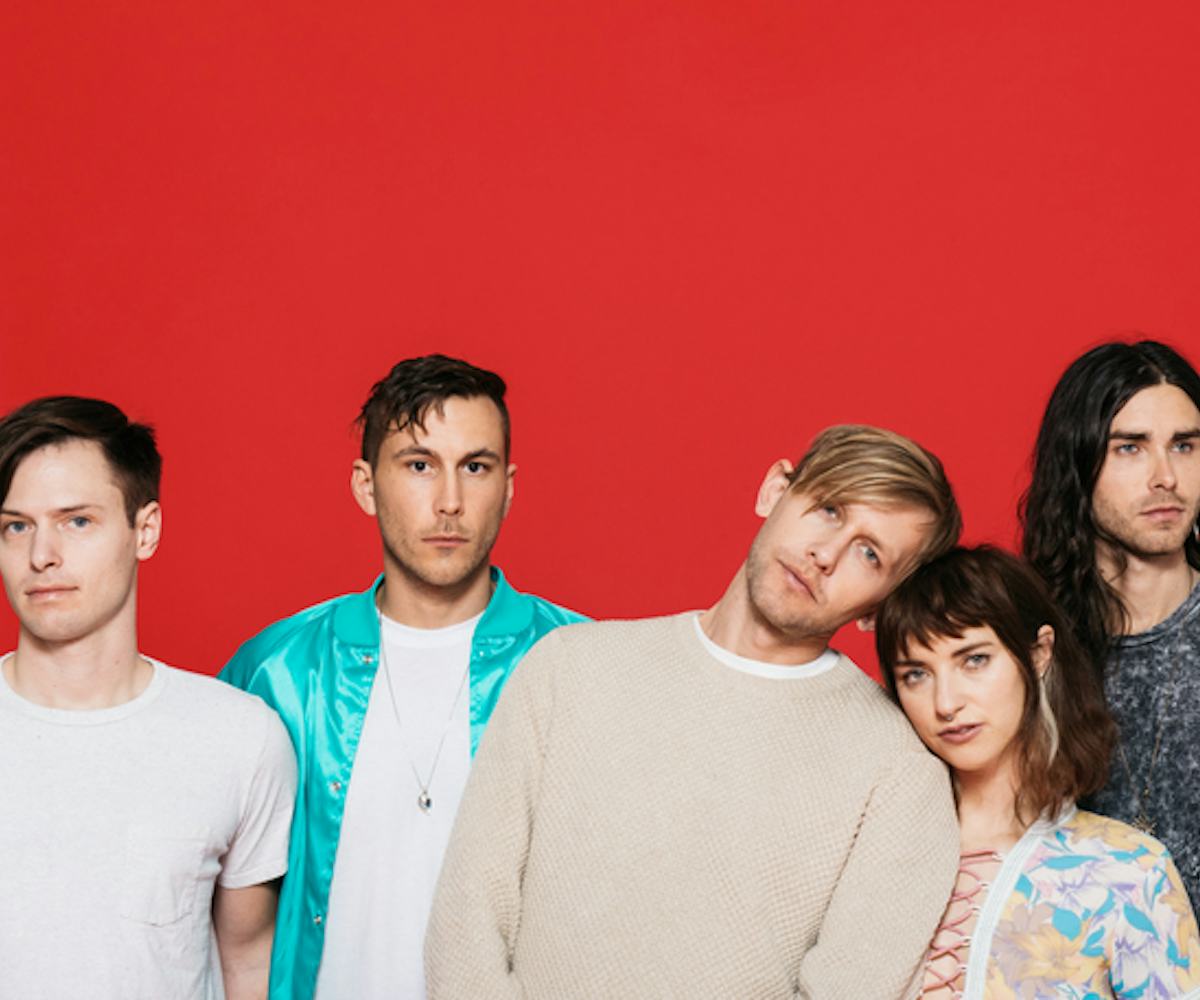 Photo by Cara Robbins
WATERS' New Video Is The Perfect Summer Kiss-Off
Summer romances come and go. Sometimes they're bombastic, beginning with sparks (sometimes literally, if it's a Fourth of July sparked romance), and sometimes those sparks fizzle out, never to be seen (or felt!) again. Cali power pop band WATERS has the anthem for that summer romance that just won't quit, despite the roller coaster ride of emotions that it takes you on.
"Hypocritical" comes from WATERS' new album, Something More!. It's sharp and it's driving, building itself up to a colorful break that stays with you long after the song quiets itself. The video, too, is bursting with the same energy. WATERS' Van Pierszalowski tells us he wanted the video to be "intense, fast-moving, claustrophobic, destabilizing, and nonsensical." Basically, watching "Hypocritical" is meant to mimic the frenetic energy of a heated argument with a lover or friend. Jonathan Chu directed the video, so it's a new cut with every beat of the song. "I initially thought it was insane," Pierszalowski says. "But I eventually came to understand it was the only way we could accurately pull it off." And pull it off they did. This video gives OK Go a run for their money.
Watch it all blow up in the video, below.