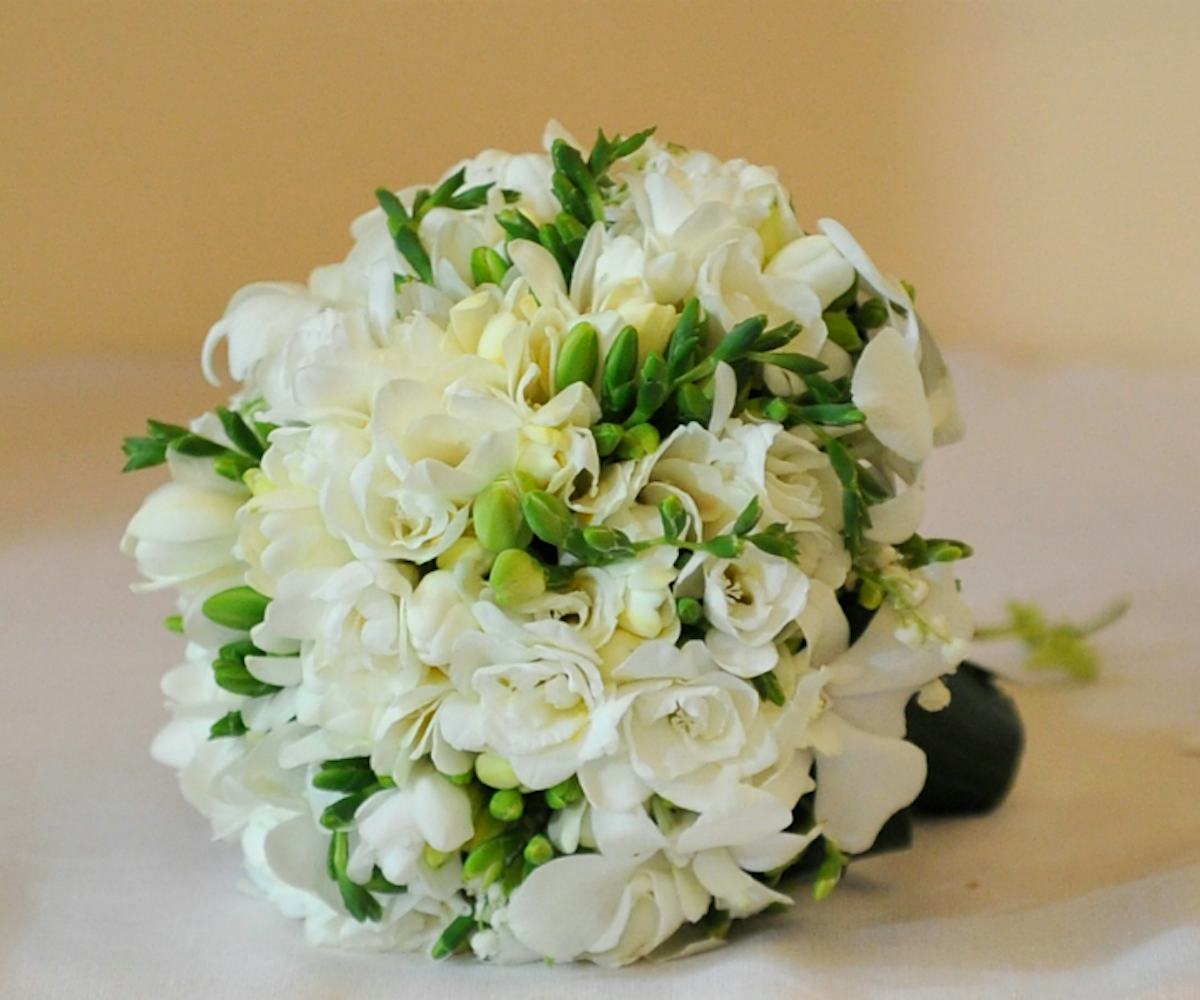 Photo by Gareth Cattermole/Getty Images
A Woman Was Tricked Into Marriage In The Scariest Scam Of The Summer
Stay away from wedding planning apprenticeships is one of the lessons here
After a summer of scams—from faux-socialite Anna Delvey to Insta-model Natasha Aponte's Hunger Games style tinder date—this one is by far the scariest one yet. How scary, you ask? Unknowingly-married-to-a-stranger scary. 
A 21-year-old woman from Hong Kong, who wishes to remain anonymous, applied for a makeup apprenticeship via Facebook back in May. When she heard back from the company who listed the job, they promptly told her she'd make more money as a wedding planner and arranged for her training. After training, she was whisked away to the city of Fuzhao in the Fuijan province of China to further prove her skills by passing a "wedding planning exam." The exam consisted of a faux wedding ceremony—which ended with the very real signing of a marriage license. 
It didn't hit her that it was all a scam, and that she was married to this unknown man, until she returned to Hong Kong. The motive at this point remains unclear, but as The Cut pointed out, Chinese residents may apply to live in Hong Kong if they are wed to a resident there. 
Tong Kamgyiu, the director of the Rights and Benefits Committee of FTU, told the BBC, "It's a new form of marriage scam." He explained, "Her biggest loss is to have a marriage record, and it has caused her psychological damage." Hopefully this all works out in the end, but right now the police do not have enough evidence to open a case, so the Hong Kong Federation of Trade Unions is looking into the anonymous newlywed's options.