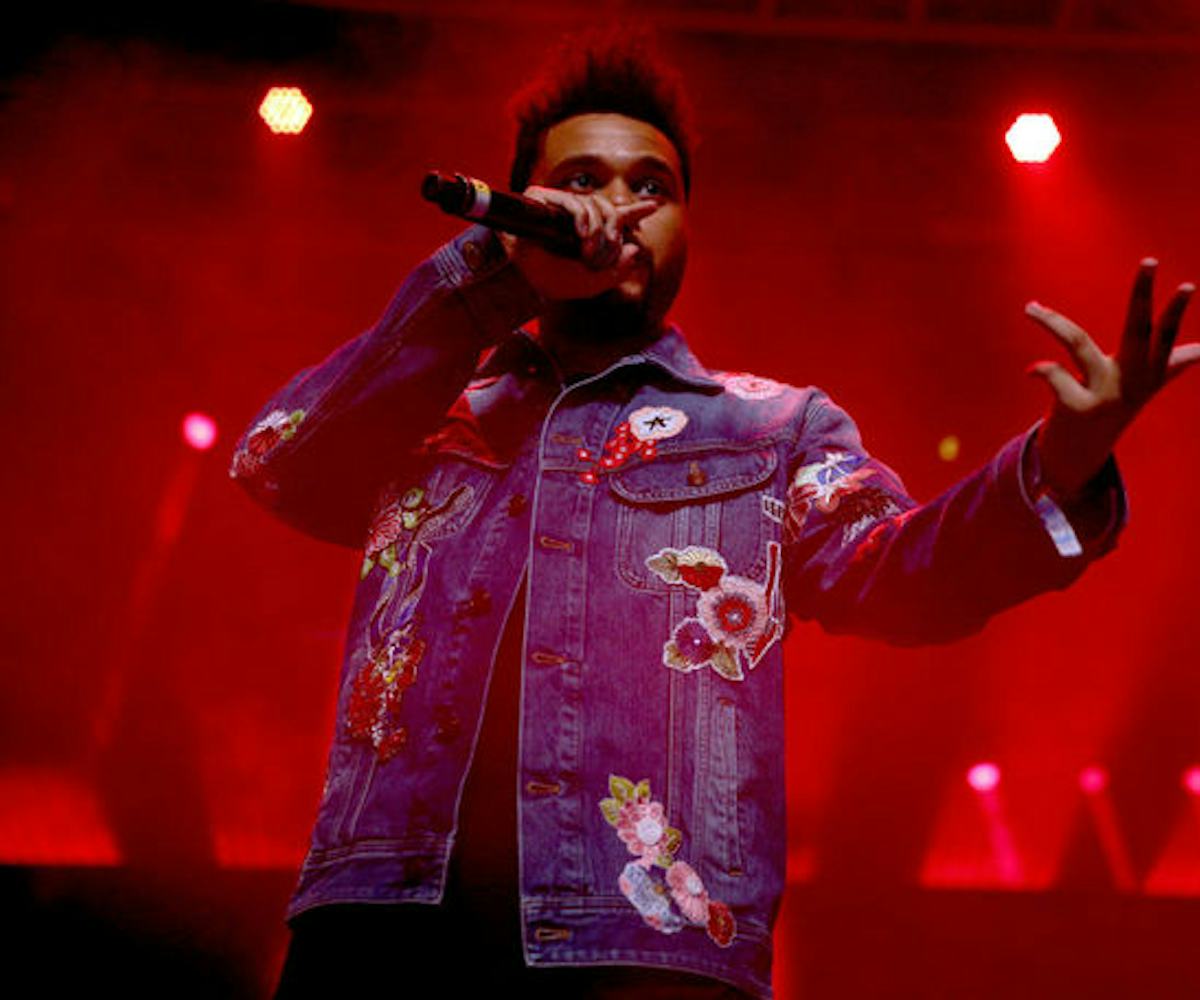 Rich Fury / Getty Images
Is The Weeknd Dropping His Stage Name?
He's thinking about "pulling a Ziggy Stardust"
The Weeknd just might be joining the ranks of Mos Def, Prince, Snoop Dogg/Lion, David Bowie, and Diddy: the 27-year-old singer-songwriter, born Abel Tesfaye, is thinking about changing his stage name. Specifically, he's considering dropping the moniker entirely and perhaps experimenting with a new identity, according to a new interview in Harper's Bazaar (where he's featured alongside Adriana Lima and Irina Shayk for the cover of their September issue). 
In the interview, the artist toys with the notion of "pulling a Ziggy Stardust," adding, "maybe I'll retire from being the Weeknd, or maybe I'll just give him a break."
This comes as a surprise, given that so much about the performer is shrouded in mystery—Tesfaye first used the stage name as a way to upload and share his music anonymously, and his breakout success resulted in a scramble for fans to uncover details about the man behind the music. In a 2013 Reddit AMA, the performer revealed the origin of his stage name, referencing a particularly life-changing weekend in which he dropped out of high school, left home, and never came back. (He dropped the third "e" to avoid copyright issues with Canadian band The Weekend.) 
The idea of alter egos and experimenting with one's public persona is certainly nothing new, and few artists mastered that quite like David Bowie, in the Ziggy Stardust era that Tesfaye cites as inspiration. More recently, in 2012, the MC formerly known as Mos Def made waves when he announced his decision to scrap his stage name and return to his birth name, Yasiin Bey. In an interview with GQ, Bey said he'd casually ditched the Mos Def name years prior but decided to formalize it because "I began to fear that Mos Def was being treated as a product, not a person." 
Of course, The Weeknd is no stranger to a good old-fashioned game of cat-and-mouse, if his recent video for "Secrets" is any indication. "I'm not in a rush to let people know everything about me," he tells Harper's Bazaar. "Mystery is always great."