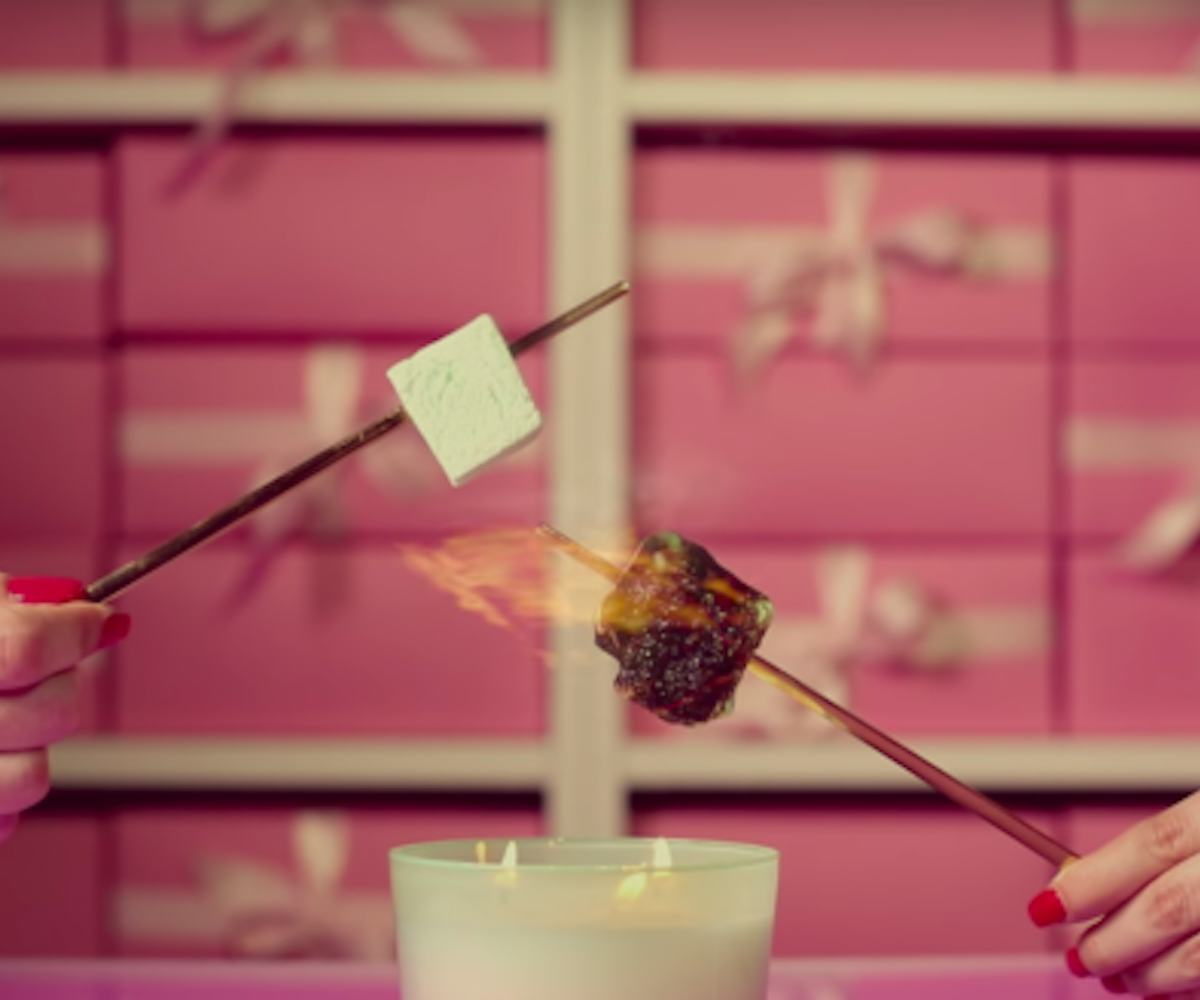 Here's What A Wes Anderson Food Tutorial Would Look Like
As imagined by food artist David Ma
You can't escape the minutes-long food tutorials nowadays. They play automatically when you scroll through Facebook. Pop up on your Instagram Discover page. And are on every other pin on Pinterest. With them, the term food porn has taken on a whole social media life of its own.
But, have you ever wondered what those videos would look like without millennials at the helm, and rather award-winning directors? Probably not, but now that the idea is in your head, don't you want to know? Food artist and director David Ma imagined up just that for his new #FoodFilms YouTube series.
Ma created four short videos made from the perspective of Wes Anderson, Quentin Tarantino, Alfonso Cuarón, and Michael Bay. They're all meant to be playful, but they're all also, cinematically, very well-done and accurate to each director's stylistic nuances. There are gravity defying-pancakes from the Gravity director Cuarón. The simple process of making s'mores gets a quirky Anderson wink, while the act of making spaghetti and meatballs turns vicious when seen through the lens of Tarantino. 
Ma told IndieWire that the series "was created to bring some charm, irreverence, and silliness into the world of familiar overhead recipe videos." We'll eat to that. 
Watch all four videos below.