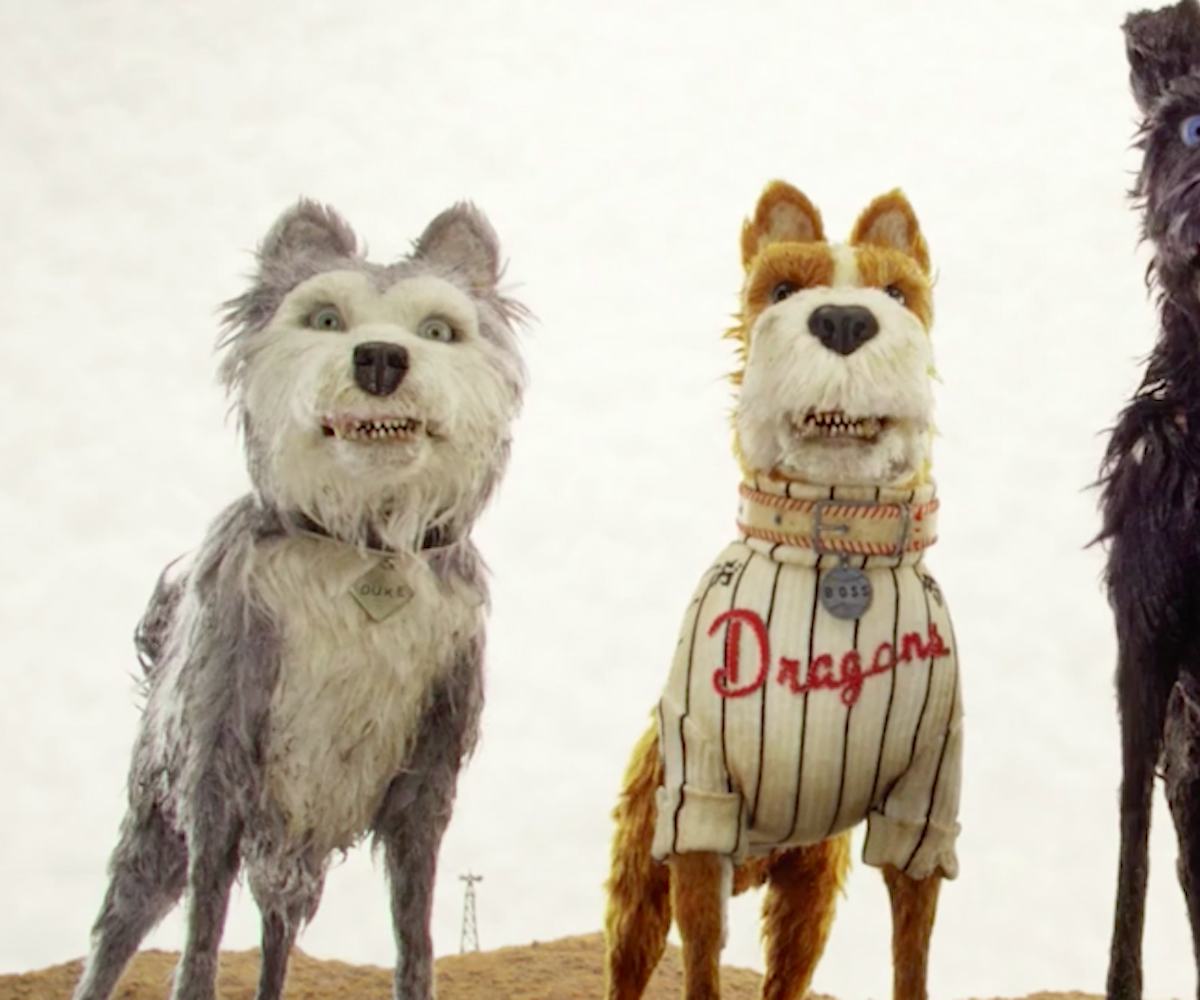 Here's A Brand New Clip Of Wes Anderson's 'Isle Of Dogs'
The stop motion film will be out March 23
In Wes Anderson's newest film Isle of Dogs, all sick dogs go to, well, it's not heaven exactly, but rather a remote island, where no people are allowed. As can be imagined, this leads to a world of canine whimsicality—very appropriate for the director's first stop-motion film since his highly-praised The Fantastic Mr. Fox.
In this newly released glimpse of the film, watch as two groups of renegade dogs faces off against each other, eventually engaging in an all-out brawl—all over a less-than-appealing sack of maggot-infested food scraps. Yum! But also: brutal! When someone—even a dog—loses an ear, you know things are serious.
Dog- and Wes Anderson-lovers will be happy to hear that Isle of Dogs will be released on March 23.