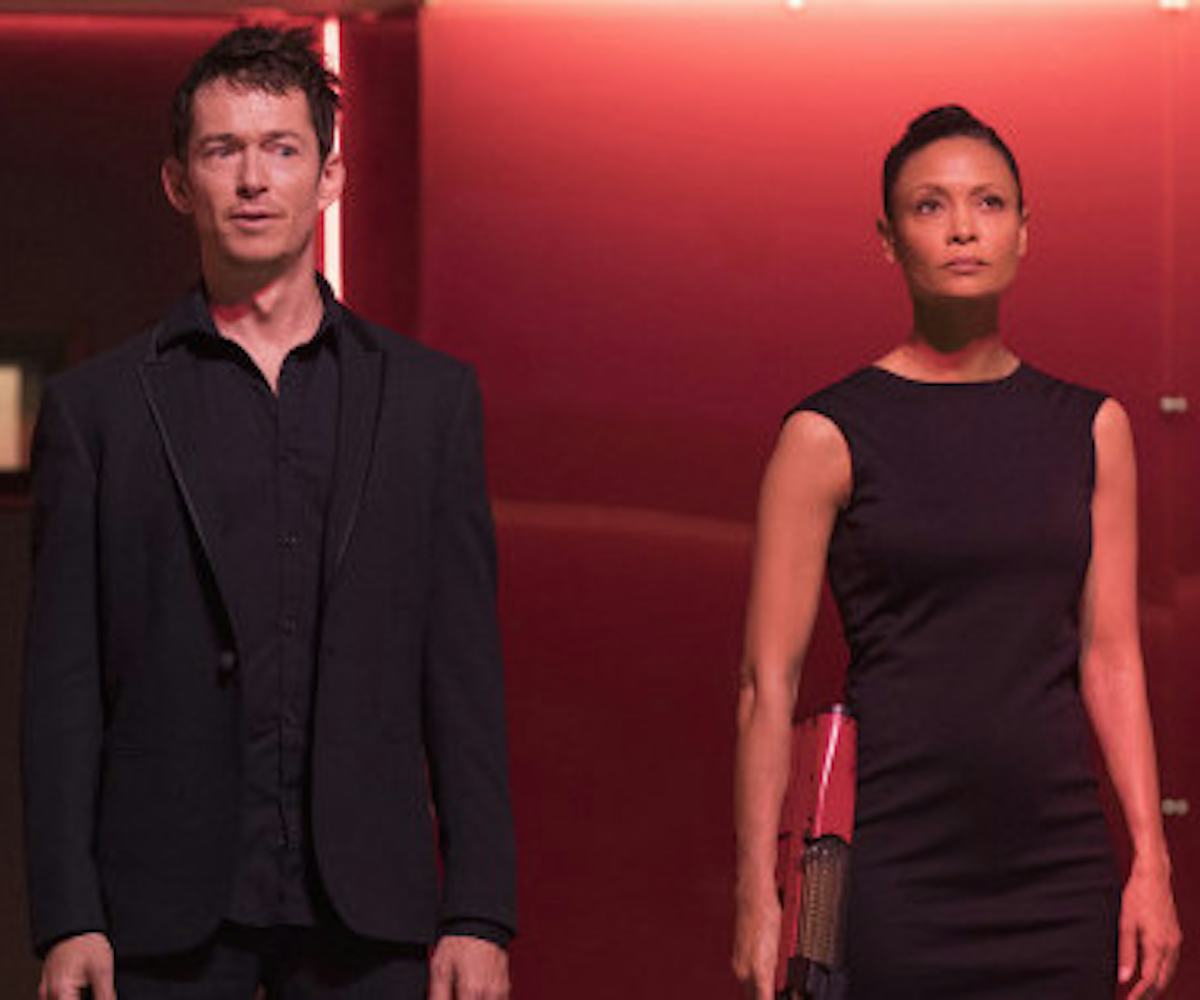 Photo via HBO
Everyone's Loving The "Equal Opportunity" Nudity In 'Westworld'
Last night, HBO gave us the highly-anticipated Season 2 premiere of Westworld, and, amongst the expected mass befuddlement, there was another moment that had online commenters going wild. Namely, when Maeve—now fully-sentient and in control—forces the snotty human tantrum known as Lee Sizemore to strip completely naked in front of her.
It was a glorious moment which signaled a huge power dynamic shift in the park and gave what many commentators noted as Westworld's first extended moment of full-frontal male nudity. It was a
as "equal opportunity full frontal nudity," as well as something
of as a sign that the show is slowly turning into "a master class in feminism." After all, as Gizmodo senior reviews editor Alex Cranz
, "Westworld s2 premiere had zero full frontal female nudity and gratuitous full frontal male nudity and that's 100% good and right."
This all comes on the heels of Westworld showrunner Lisa Joy's answers about how Season 2 will address nudity at a Tribeca Film Festival panel last Friday. As Entertainment Weekly reports, Joy said that there would be less nudity due to the fact that the hosts-humans power dynamic has shifted, saying, "They're not gonna spend a lot of time naked on a stool." Actor Simon Quarterman, who plays Sizemore, also addressed the moment during an interview last week, per The Mercury News.
"There's a few things going on: We're getting the role reversal, with the robots taking over. And beyond that, there's the feminine being in control of the masculine. Lee is defiant at first, but women are suddenly coming into power," Quarterman said. "This kind of treatment is something that Maeve had been dealing with herself, constantly, for years. In some ways, it's a form of payback."