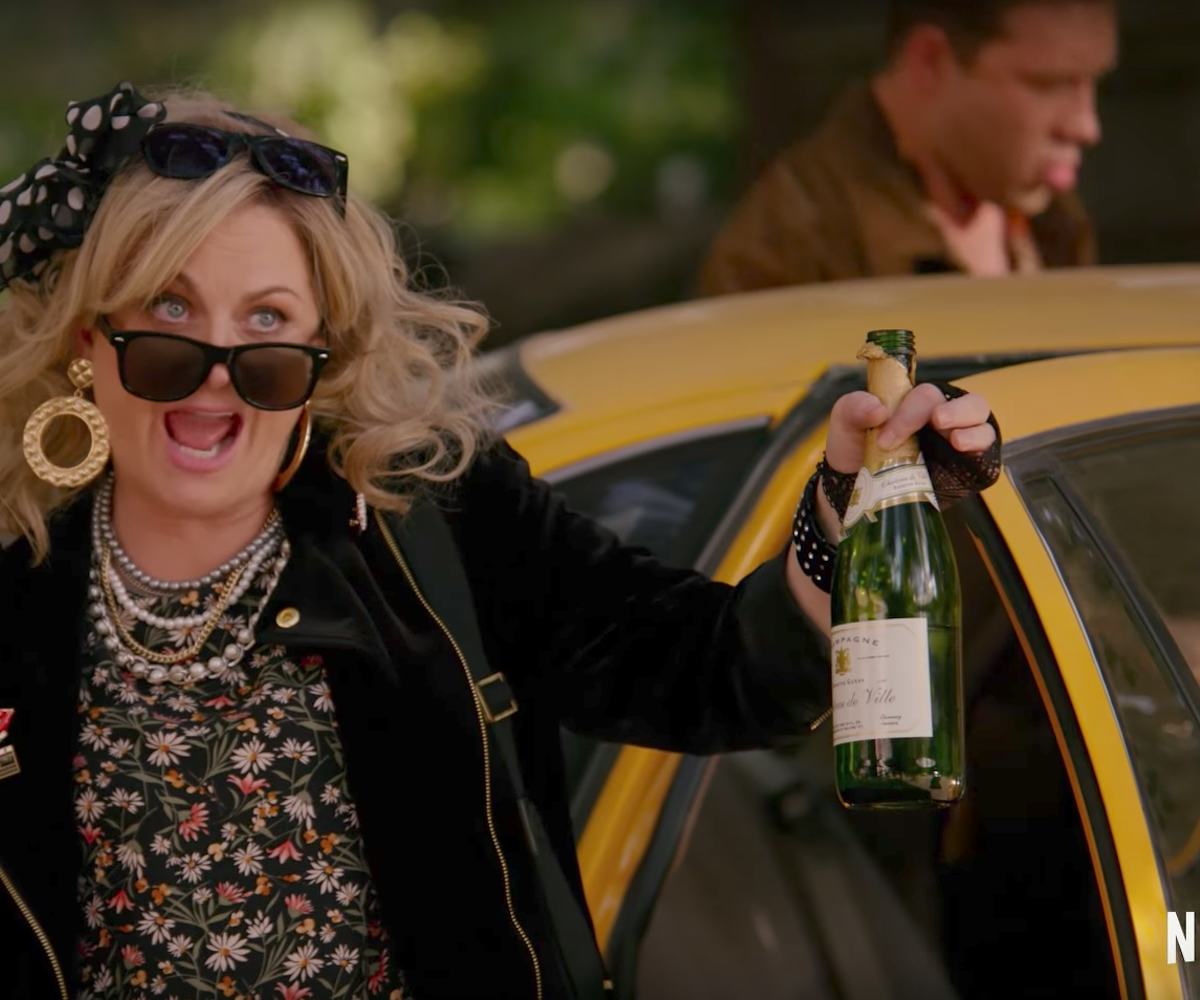 SCREENSHOT VIA YOUTUBE
Netflix's 'Wet Hot American Summer: Ten Years Later' Trailer Will Fill You With Nostalgia
Grab your shorts and slap on some sunscreen
In 1981, the counselors and campers in Wet Hot American Summer vowed to reunite in 10 years to see what kind of people they've "blossomed into," as Bradley Cooper's character, Ben, states. Nearly 16 years later since the cult classic's release, you will soon be able to find out just who the characters turned into on August 4, thanks to Netflix.
The online streaming service just released the official trailer for Wet Hot American Summer: Ten Years Later, an eight-episode series based off the original film. The series serves as the sequel to the film and the prequel series, Wet Hot American Summer: First Day of Camp, which debuted on Netflix in 2015. 
The raunchy trailer is jam-packed with original cast members including Amy Poehler, Chris Pine, David Hyde, Molly Shannon, Chris Meloni, Elizabeth Banks, and Paul Rudd. The series also features a star-studded set of new ones, including Alyssa Milano, Dax Sheppard, and Adam Scott. 
Created by David Wain and Michael Showalter, the premise follows the campers back to their stomping grounds at Camp Firewood in 1991. From what we can tell from the short clip, Banks' Lindsay becomes a successful news anchor in NYC, Michael Ian Black's McKinley becomes a father, and Rudd's Andy is now sporting a hideous black wig.
Watch the new trailer, below.