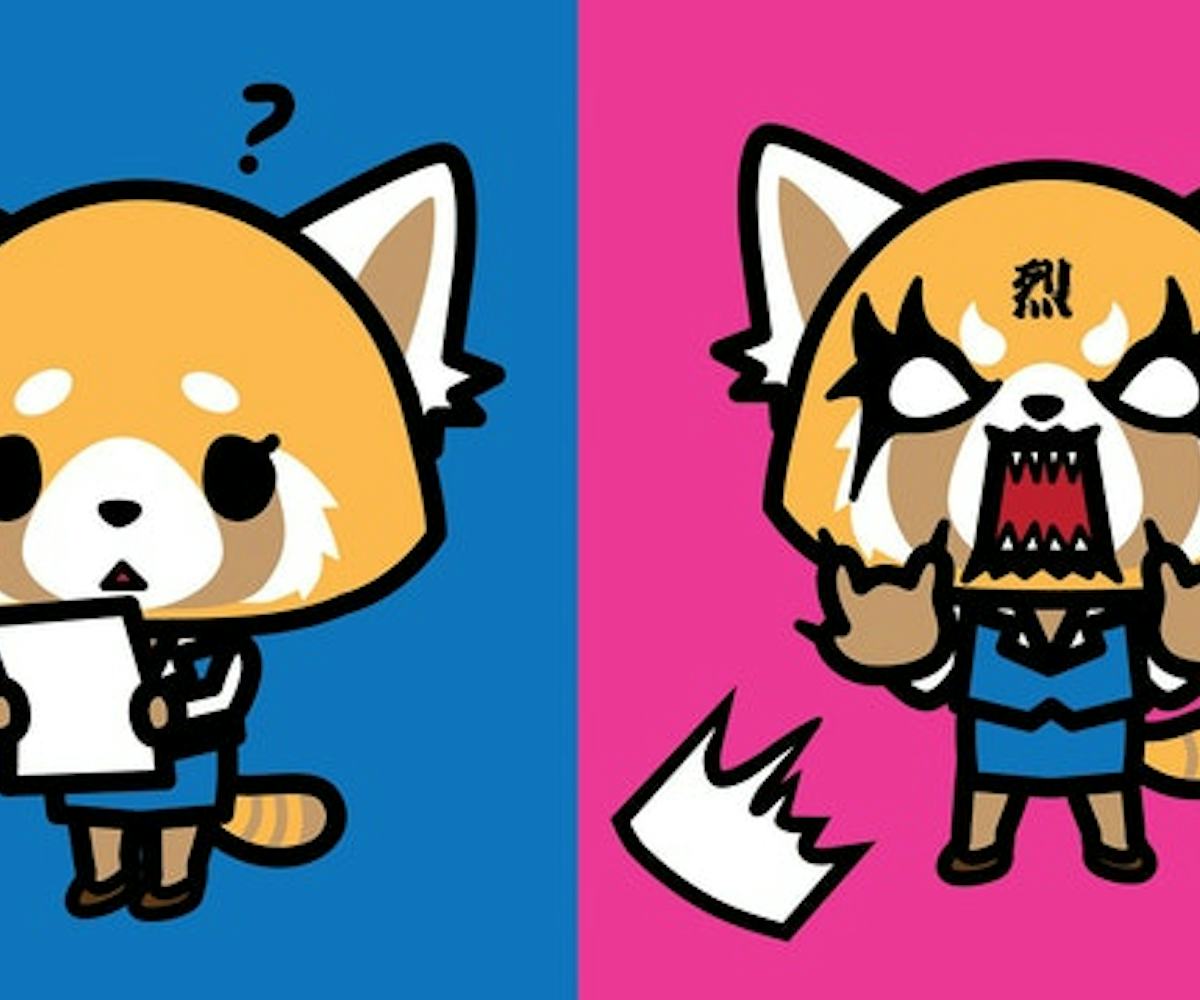 Photos via Twitter @Sanrio
Sanrio's Newest Adorable And Rage-Filled Character Is All Of Us
While most of us find little to relate to when it comes to the super bubbly, red bow-wearing cat known as Hello Kitty, her creators, Sanrio, have now brought us Aggretsuko, an irritable, over it red panda who complains about her crowded subway commute and overbearing boss. Aggretsuko is 25 years old, single, and loves astrology—introducing herself as a Scorpio. Sound familiar yet?
Working as an office associate at a trading company in Tokyo, Aggretsuko (short for "Aggressive Retsuko") has a case of the "Mondays" pretty much every day of her life. At the end of a long work day, her boss will overload her with more to do, just when she thought she was free, and she's bombarded by co-workers who want to show her endless photos on their nephews. To release her pent-up rage, Aggretsuko pours herself a drink (yes, girl) and turns to heavy metal karaoke at night, screaming lyrics like "I'll quit one day anyway! This is not my fate!" How many of us have screamed that in our heads? 
The tagline in the trailer is: "This wasn't what she expected during her 20s, the prime time of her life." Ain't that the truth. Watch the trailer for the new adorable, rage-filled show below.