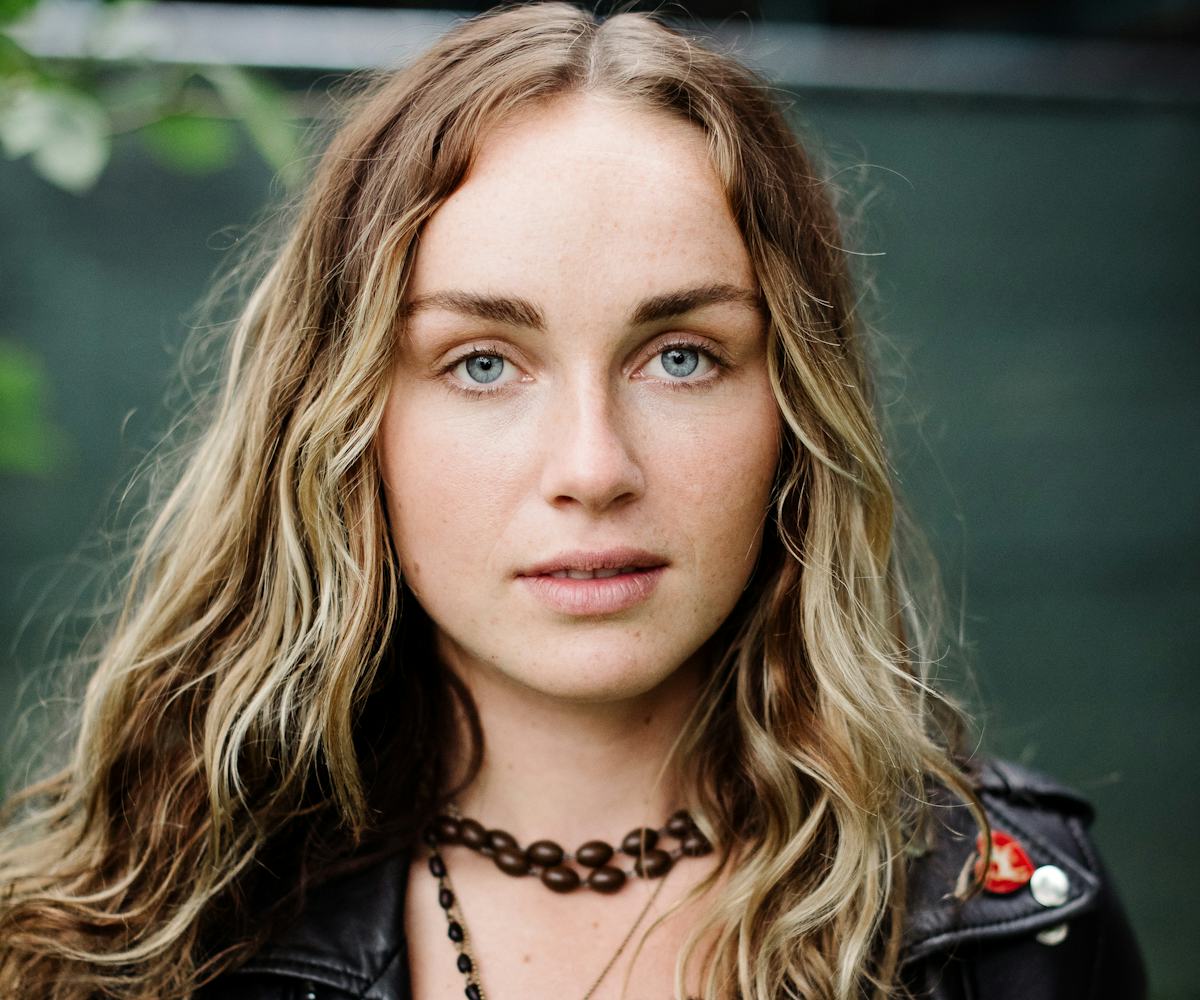 Photographed by Nina Westervelt
How To Punk 'N' Spice Up Your Life
According to some of the coolest musicians out there
Punk is more than spiked hair, torn clothes, and a lived-in leather jacket. It's not limited to electric guitars and screaming, either. As we came to learn this past weekend at The Meadows Music and Arts Festival, it's a state of mind and one that promotes creativity. Embrace it! It's the punks of their respective fields that change the game, after all. And, if you need some words of encouragement, see what some of our favorite musicians who took the stages at The Meadows have to say.
Take a page out of their own book and play by your own rules. If that's too anti-authoritative for you, learn how to bend the rules to fit your agenda. It would not be very punk of you to follow trends anyway.
Frightened Rabbit's Scott Hutchison
What does punk mean to you?
Punk, to me, means a throwing away of the rulebook, which I guess is still relevant.
How do you introduce punk into your own life and music?
Giving less of a fuck, I suppose.
Yeasayer's Chris Keating
What does punk mean to you?
It's anything that pushes buttons, a little anti-authoritarian. I don't associate punk necessarily with just the Sex Pistols. It could be the blues or N.W.A. It's definitely something that kind of makes people uncomfortable.
How do you introduce punk into your own life and music?
I think when I try to write songs about politics, it feels like a tradition of a punk-rock ethos in a way. For music, it's slightly dissonant. It can be accidental. That's something that we try to do in music. We try to have some dissonance, not always beautiful and pretty.
Sylvan Esso
What does punk mean to you?
Amelia Meath: So many things, but I think the actuality of punk is just being and doing what you wish to be.
Nick Sanborn: Yes. Following yourself without any concern for what anyone else is doing.
AM: I believe that there is a way to carry the light of humanity through your fucking punk-ass vibe. Just being kind to other people, but at the same time being like, "Fuck it. I'm just going to be my truest self."
NS: Yeah, subverting a norm in a way that opens a door for someone else to discover themselves, too.
AM: Yes!
NS: I'm just saying! Is there anything more punk than drag?
AM: No, nothing.
I was just reading an interview between RuPaul and Dolly Parton, and he said the most punk thing you can do is drag.
AM: That's the truth. It's the most beautiful thing. RuPaul's the OG punk.
How do you introduce punk into your own life and music? 
AM: Here's the thing. Punk is a lifestyle and a personal mentality. Even though I'm not immediately identified as punk all the time, I am because I do what I wish to do and I move through life in the way that I wish to.
NS: I think constantly trying to remember that within you is this actual source of the true way of being and not allowing what anyone else is doing to cloud that reality. I think if you can constantly be aware of that and constantly be listening to your heart, that's the most punk thing you could do.
AM: The more that I think about punk in terms of the hippie movement, the more I believe that punk is the realest of the hippie movement in a lot of ways. You know, "Fuck you! I'm gonna do what I wish to. I'm gonna be who I want to be." They really hold hands in that way.
NS: I think it's almost a shame that punk style in the mainstream has been relegated to this one set of things.
BØRNS
What does punk mean to you?
It's being devoted to your inner freakiness. I don't think it needs to be a specific genre of anything. I think it can just be about being true to your inner freak in a creative way, pushing the boundaries for yourself and for everything else that has already been made. There are so many things that have been recycled, but there's still many ways to interpret them. Just push your own boundaries.
How do you introduce punk into your own life and music?
It's the headspace I get in before I perform. I'm always trying to imagine a different mood or color or headspace that I'm trying to get in, maybe trying to figure out how a different performer would be. How would Morrissey be performing this right now? How would Bowie in his Station to Station days be doing this?
Coast Modern
What does punk mean to you?
Coleman Trapp: Oh, punk's a state of mind.
Lule Atlas: It is because even stuff that is not punk is punk. Maybe classical music is punk.
CT: Some classical music, when it first came out, was fucking punk. It's frightening.
How do you introduce punk into your own life and music?
LA: I think we have a contrarian spirit to everything that we do. We're just trying to do things differently and not blindly follow trends, but just really following our instincts and our gut.
CT: We're trying to destroy the genre.
LA: Yeah, no more genre.
CT: Fuck the genre.
Zella Day
What does punk mean to you?
Liberating yourself from the social norms.
How do you introduce punk into your own life and music?
By doing whatever the fuck I want to do; doing whatever I want to do, singing about exactly what I want to sing about, and not feeling pressure from anybody's outside judgment.
Robert DeLong
What does punk mean to you?
Punk is different for everyone. It starts in your heart. [Laughs] It's something to do with an aesthetic of anarchy—even if you're not necessarily an anarchist. There's some element of you that's fighting back against something: the system, a style of clothing, bad haircuts, who knows?!
How do you introduce punk into your own life and music?
It's funny because I wouldn't say that my music, in any way, is punk in the traditional sense. I think the thing I do that's different—that's sort of "fuck you" to the traditional genre definition—is that I meld a lot of different genres together. Starting with everything from indie-pop to EDM, down to jazz and whatever I feel like. I use game controllers to make my music. That's some weird shit.