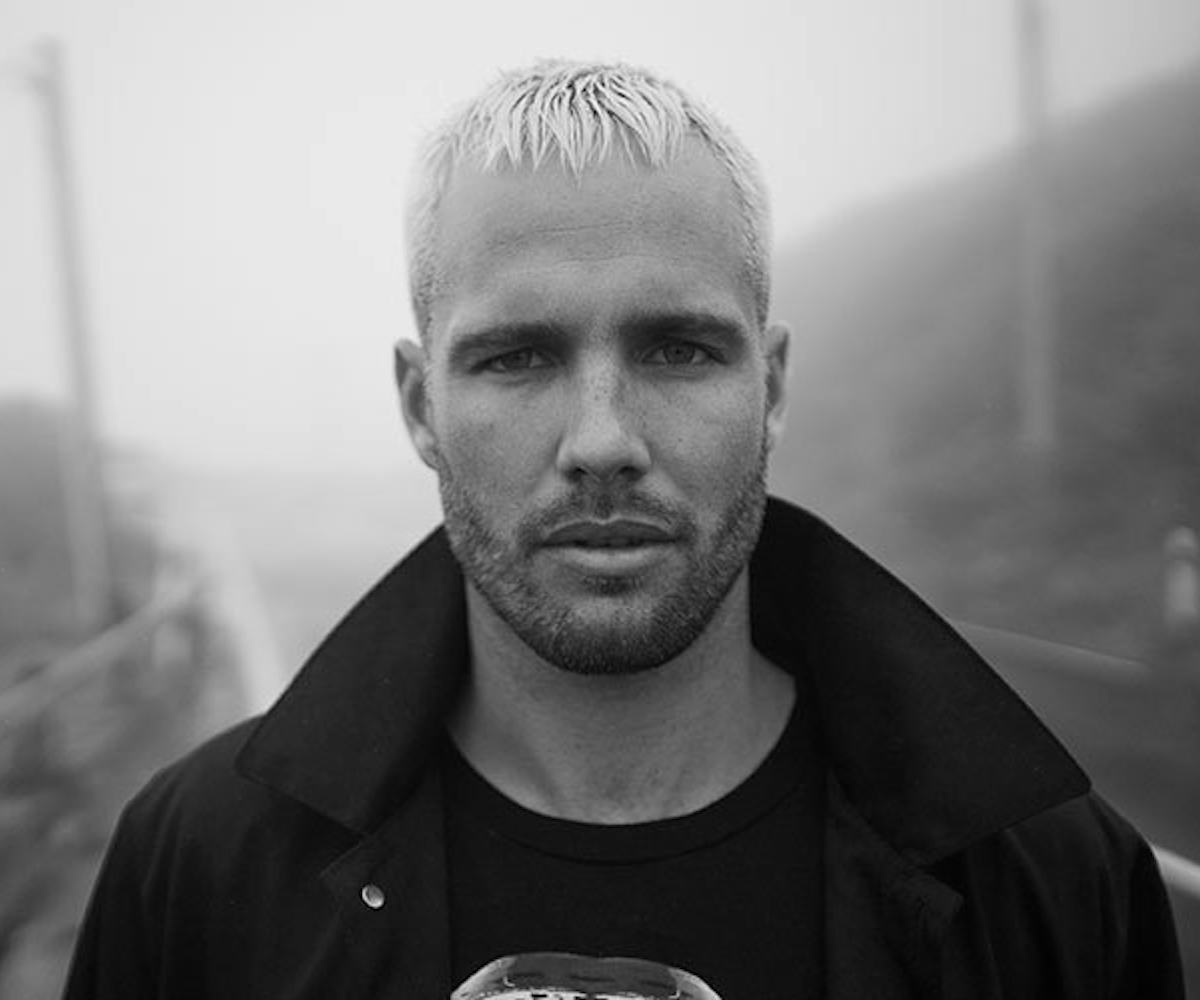 PHOTO BY LUKE EBLEN
What So Not Is Finally Ready To Debut
Are you ready for the understatement of the year (so far)? There is absolutely no one way to go about making it big in music anymore. None. Traditions have been thrown to the curb and set on fire. What matters isn't the motions an artist goes through (though there still are plenty), but maintaining a steady output of work or, at least, remaining present in a certain circle. An artist can spend nearly a decade touring and releasing singles before even dropping an album, and that's okay! It worked for Nicki Minaj and her guest verses, and it's working for Australia's own Chris "Emoh" Emerson, aka What So Not.
Not All the Beautiful Things, What So Not's debut album, follows eight years of singles, EPs, and nearly 200 shows a year. That's a long time to make a proper LP, sure, but don't call Emerson a late bloomer. He's a patient guy who would rather understand everything that goes into something as big as an album than hand control over to someone else. "I was grateful that we managed to get everything about What So Not to a point at the start of 2017 where I could afford to take some time off, because I hadn't had time off in six years," Emoh says over the phone from Sydney. "I'm sure you can understand what running around the world doing 150 to 200 shows a year does to the body."
I, admittedly, cannot, because I've never traveled to that extent but I still sympathize. Time off of anything is absolutely necessary. It's not a restart per se, but rather a reset. Emoh used that time to set his intentions, refine his goals, and dive headfirst into "the album thing." He says, "I barely did anything apart from this; all my ideas, all my creative, all my music went straight into this."
The result is a sprawling 12-song LP that acts as "a kind of a tribute to everything that we lose." The title itself is meant to subvert our ideas of what's lovely and enjoyable. Songs like "Beautiful" celebrate flaws and the beauty in pain; "If You Only Knew" builds off of the idea of destruction as a form of creation; "Same Mistakes" takes what would be, lyrically, a more morose breakup song and turns it into something sinister with an instrumental break right at the end that drags with a certain kind of madness. Not All The Beautiful Things isn't so much an electronic dance album filled with singles ripe for remixing but a fully packaged, uncompromised artistic vision.
Each of NAtBT's 12 songs is a collaboration of some sort, where Emoh either invited some of his buddies into his world or had vocalists sing for him. It all works to a satisfying extent. The real magic happens when Emoh has full control, though. All six minutes of the album's closer, "Us," are a cosmic journey through a couple's private life in a public sphere; Emoh's ebbing and flowing synths at the song's back half are transcendent. "Stuck In Orbit" builds with an earnest desire for release that doesn't play by EDM's tried-and-true formula. And though everyone will gravitate toward Emoh's collab with Toto (yep, the guys behind "Africa"), his song with SLUMBERJACK ("Warlord") packs the same emotional intensity of "Us" and "Same Mistakes," and peppers in a healthy dose of industrial grime that makes doing bad things feel oh so good. 
That clash of opposites is what turns Not All the Beautiful Things out. Refined and a total blast, What So Not's debut is well worth the wait. His belief in it pulses through each downbeat and anti-chorus. This is honest work through and through. Ain't that beautiful, indeed.