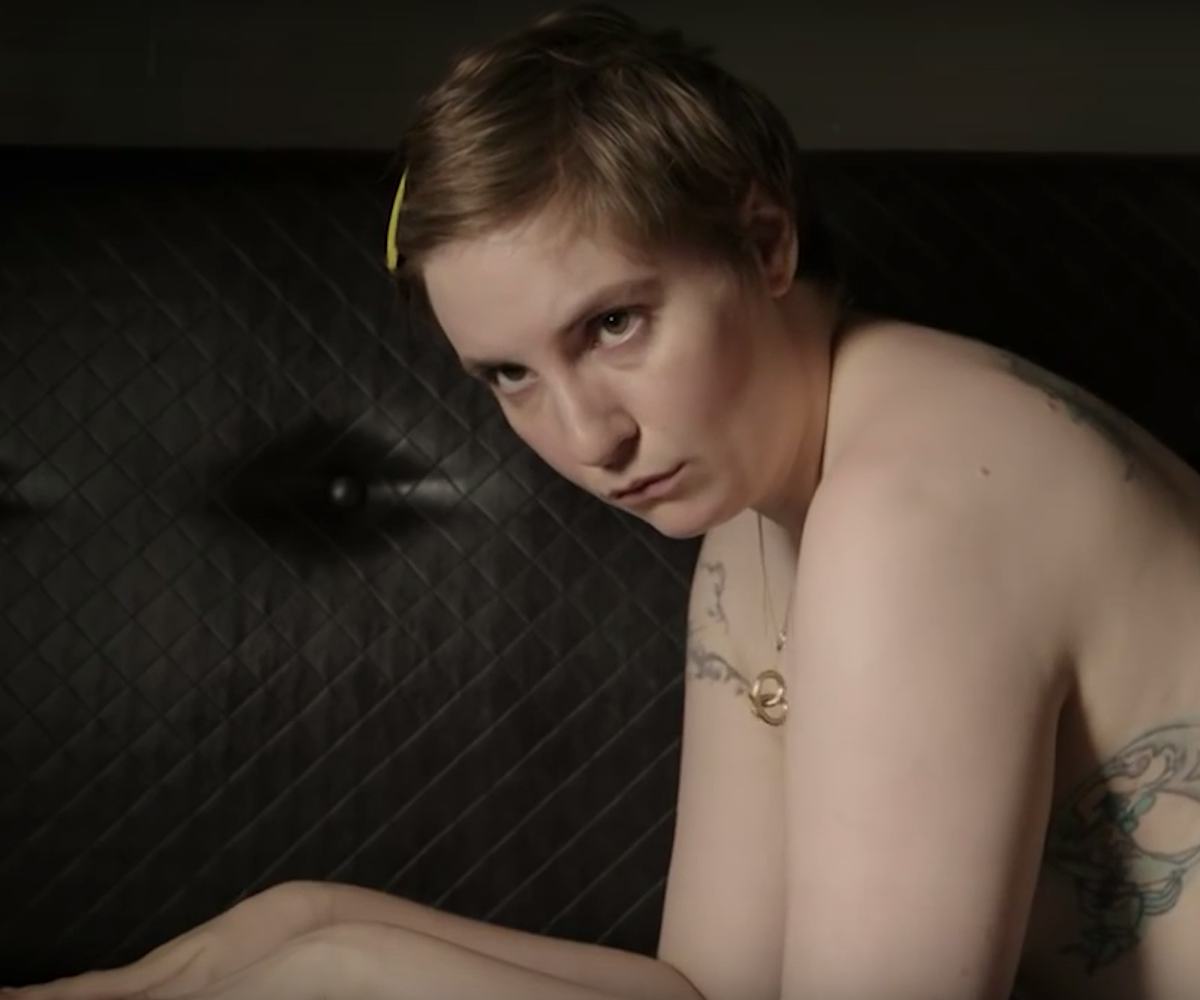 Photo courtesy of HBO.
Girls, Animals, and Strippers: Here's What's New On HBO In February
February is a big month for HBO. It marks the second-to-last time they'll premiere their flagship comedy, Lena Dunham's Girls, and the first time they'll premiere Martin Scorsese and Mick Jagger's pulverizing '70s rock 'n' roll drama Vinyl. The plot of the fifth season of Girls has been mostly kept under wraps, but the promos have given us an idea of the show's direction. Shoshanna is in Tokyo, and more importantly, Marine is getting married. As the trailers have pointed out, the girls are getting old, if not much wiser. As for Vinyl, the main attractions here are of course the music, the period detail, and an incredible cast that includes Juno Temple, Olivia Wilde, and what looks like an explosive performance by the lead, Bobby Cannavale. 
Also premiering is Season 2 of Togetherness, one of the bright spots of last year's TV slate. If you don't watch this touching, funny, and often transformative show about love and friendship from the Duplass brothers, you should. Speaking of the brothers Duplass, they're executive producing a new animated comedy called Animals, about the daily problems animals face living in New York City. Early reviews have been polarizing, with some calling the show brilliant, and others calling it the "worst HBO comedy in some time." See for yourself when it premieres on February 5. 
As for movies, check out I Origins, a brainy sci-fi love story starring Brit Marling that is one of the most overlooked movies of the last several years. Sweeney Todd: The Demon Barber of Fleet Street was the last truly great movie Tim Burton has made (sorry Alice in Wonderland fans), and Magic Mike XXL was some of the most fun we had in a movie theater in 2015. See the rest of HBO's very solid additions below. 
TV:
Animals. Season 1 Premiere (2/5)
Girls Season 5 Premiere (2/21)
Gonzaga: The March to Madness Season 1 Premiere (2/16)
Last Week Tonight with John Oliver Season 3 Premiere (2/14)
Race HBO First Look (2/4)
Togetherness Season 2 Premiere (2/21)
VICE Season 4 Premiere (2/5)
Vinyl Season 1 Premiere (2/14)
MOVIES:
February 1
Ali (2001)
Bad Santa (2003)
Camp Nowhere (1994)
Club Paradise (1986)
Coraline (2009)
Evan Almighty (2007)
Get Shorty (1995)
Halloween H20: 20 Years Later (1998)
I Origins (2014)
Jonas Brothers: The Concert Experience (2009)
Kung Fu Panda (2008)
Magic Mike (2012)
One Flew Over the Cuckoo's Nest (1975)
Road House (1989)
Sweeney Todd: The Demon Barber of Fleet Street (2007)
The Piano (1993)
The Wicker Man (2006)
Transformers (2007)
What Happens in Vegas (2008)
Available later in February:
El adios (2015) (February 5)
Hilda (2014) (February 5)A Walk Among the Tombstones (2014) (February 6)
Annabelle (2014) (February 7)
Sirope Vivo (2015) (February 12)
Furious 7 (2015) (original and extended cuts) (February 13)
La Pantalla Desnuda (2014) (February 19)
Magic Mike XXL (2015) (February 20)
San Andreas (2015) (February 27)
American Black Film Festival Short Films:
Black Card (February 1)
First Date, Last Date (February 1)
Joy (February 1)
Stanhope (February 1)