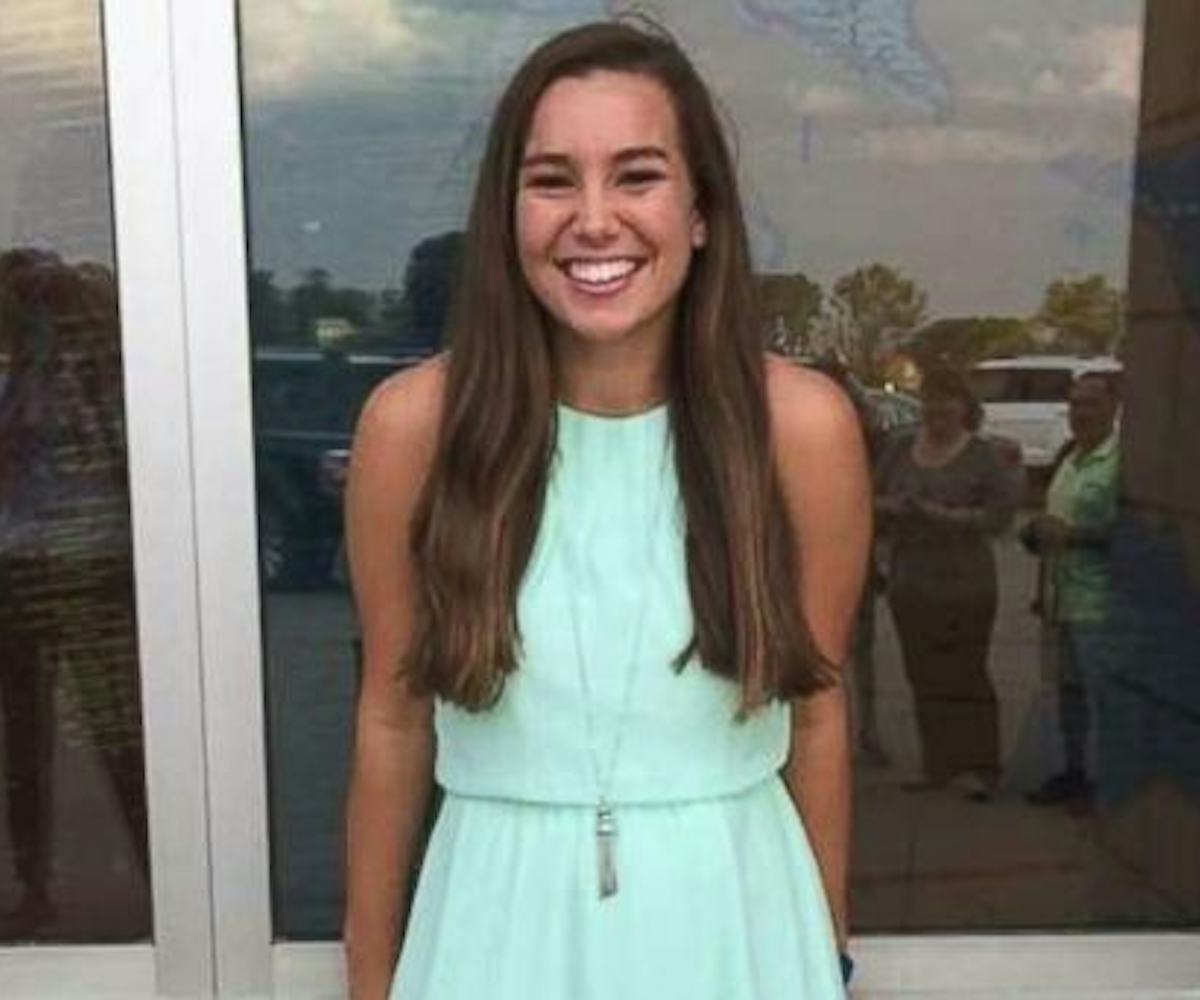 Photo via Poweshiek County Sheriff's Office
The White House Is Politicizing Mollie Tibbetts' Murder To Push Its Racist Policies
Today, the tragic news broke that 20-year-old Mollie Tibbetts, who went missing on July 18, was found dead. Twenty-four-year-old undocumented immigrant Cristhian Bahena Rivera has been charged with her murder. Because of this, the White House is politicizing Tibbetts' murder to back up its racist immigration policies instead of properly mourning the murdered college student.
In a video posted to the White House's official Twitter page, the parents of other individuals who have been killed by undocumented immigrants talk about the tragic events of their children's deaths. They, then, hone in on the fact that each killer was an "illegal alien" who "wasn't supposed to be here."
The video opens with a mother saying that she and her child were "permanently separated, not just for a week or a month." Throughout the rest of the video, the parents describe the loss of their children as "permanent" separation, which is obviously supposed to contrast with the "temporary" separation of families at the U.S.-Mexico border that the Trump administration is directly to blame for. There's no mention that this unethical separation of families will likely have permanent effects on the children, and that over 500 kids remain separated from their parents, even though the Trump administration's deadline for reuniting the families was almost a month ago.
What's more, Candace Owens has begun a fight with one of Tibbetts' family members on Twitter. Classy.
Obviously, the Trump administration and their supporters are in need of news like this to distract from the fact that the president is likely a criminal. But instead of trying to distract Americans from Michael Cohen's guilty plea, Paul Manafort's conviction, or the possibility that there's a tape of Trump saying the N-word, the Trump administration should look into solutions for the problems that their president's racist underpinnings have created.