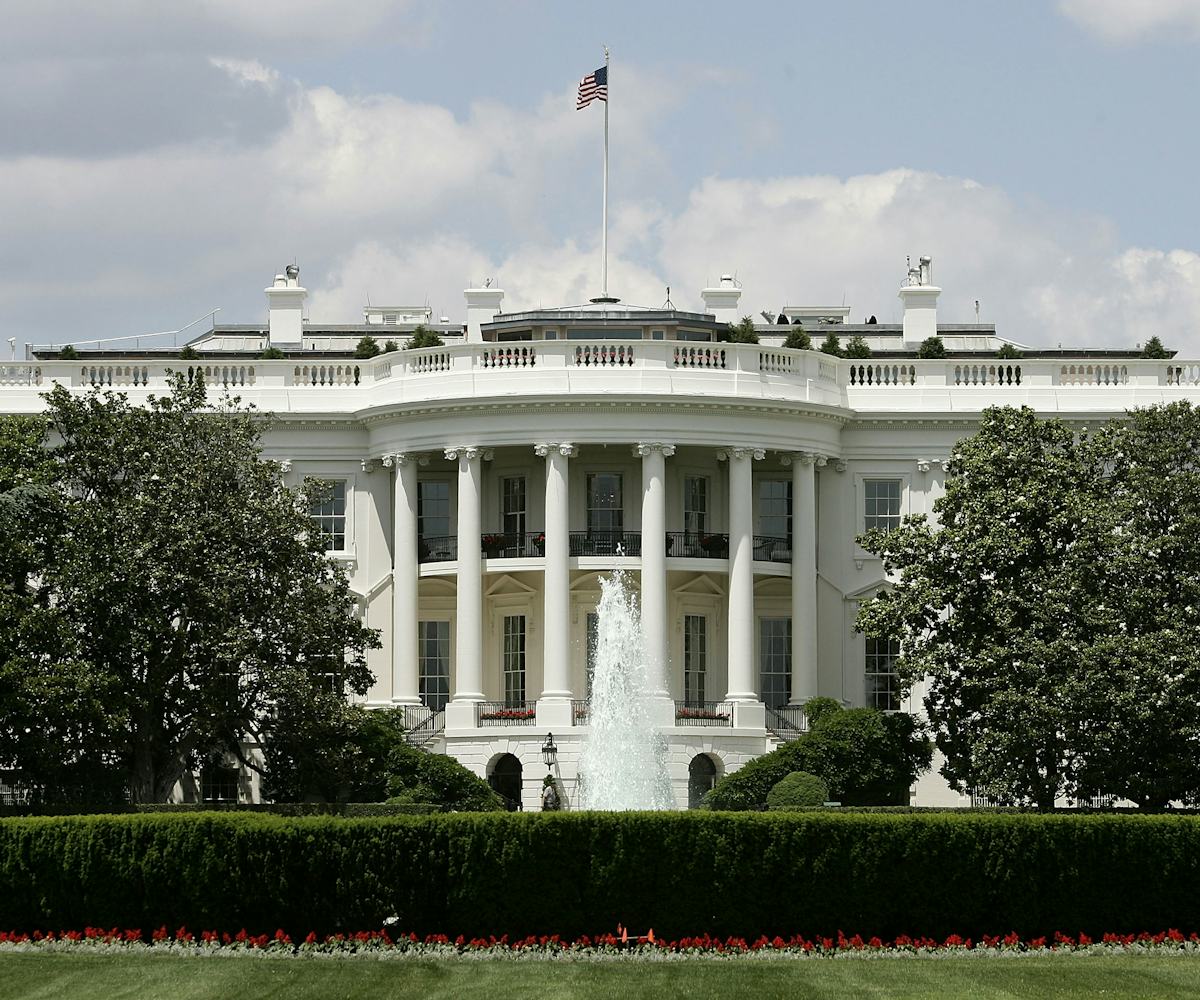 Photo by Alex Wong/Getty Images
Unsettling Changes Have Already Been Made To The White House Website
All mentions of LGBT rights and climate change have been taken down
Well, here's another WTF moment from Inauguration Day—and this one is much more serious than Kellyanne Conway's horrid "Trump revolutionary wear" getup. 
Around noon today—right when Donald Trump was sworn in to be the next President of the United States—Twitter users began to notice some major changes taking place on the White House website. A number of important pages, including those dedicated to LGBT rights and climate change, were taken down. 
As Tech Crunch pointed out earlier, the LGBT rights page first linked to a default Trump transition splash page (woof), but now, the entire page is gone altogether. In fact, any mention of LGBT on the site has since disappeared. 
That's not all, either. Other content from the Obama administration has been removed, including the pages for civil rights, immigration, health care, and the Office of National Drug Control Policy—in addition to a report on advancing LGBTQ workplace rights having disappeared from the Department of Labor's website.
Oh, and it gets worse. One of the first posts on Trump's White House website is for the America First Energy Plan. "For too long, we've been held back by burdensome regulations on our energy industry," reads an excerpt from the page. "President Trump is committed to eliminating harmful and unnecessary policies such as the Climate Action Plan and the Waters of the U.S. rule."
You've got to be kidding me. 
No news as to whether new Trump-approved versions of the removed content will be appearing on the website soon, but until then (and, let's be real, probably even more so if they do), this is all pretty unsettling.
You can still access information about the work the Obama administration has done for LGBT rights in an archived press release and the full Obama administration White House website via Wayback Machine.