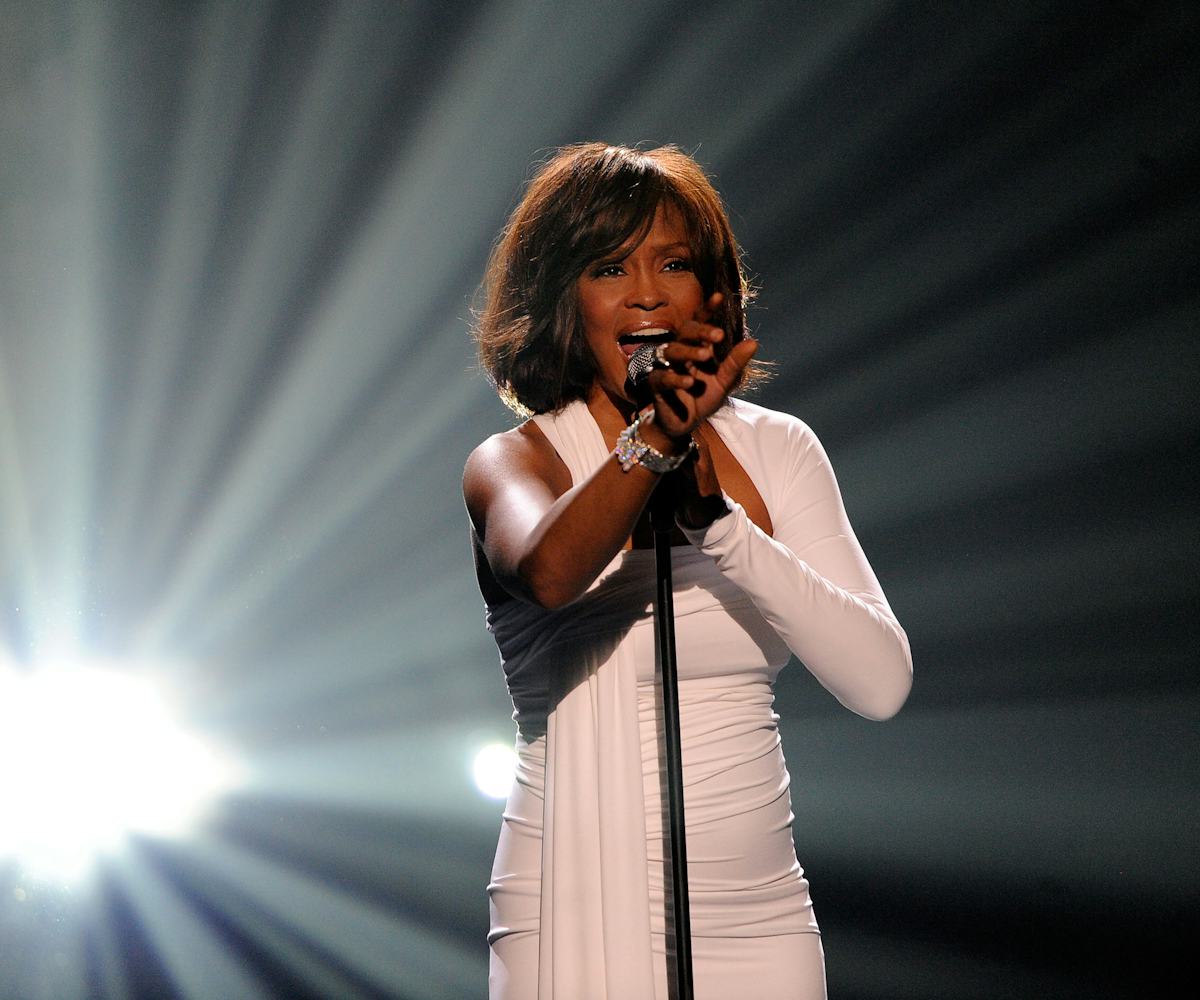 Photo Kevork Djansezian/Getty Images
we don't want a whitney houston hologram tour, but we're getting one
Whitney Houston's death three-and-a-half years ago seems both a long time ago and just last week—perhaps because her daughter, Bobbi Kristina Brown, died under similar circumstances only last month. The freshness of it all, however, has not stopped some people from trying to resurrect her image.
Pat Houston, the late legend's sister-in-law and president of her estate, is endorsing Film.On's plan to stream a holographic concert of the signer. As Pat Houston said in a press release, the Film.On streaming concert will be, "a great opportunity for her fans to see a reinvention of one the most celebrated female artists in history and to continue a legacy of performances that will not be forgotten in years to come."
There are no details about the format of concert—whether there' will be a live audience, where they're sourcing images and music, if it will be actual footage of Houston or full CGI animation—but we don't like this. It's gross and way too soon. Even Pat Houston herself said the same exact thing only one year ago.
Yes, we liked the Tupac Shakur hologram at Coachella in 2012. There was, however, a living person performing alongside the digital image and, by then, the rapper had been dead for almost 16 years—enough time for the sting to wear off. While we're sure this will be successful, we do not want. 
(Via The Wrap)