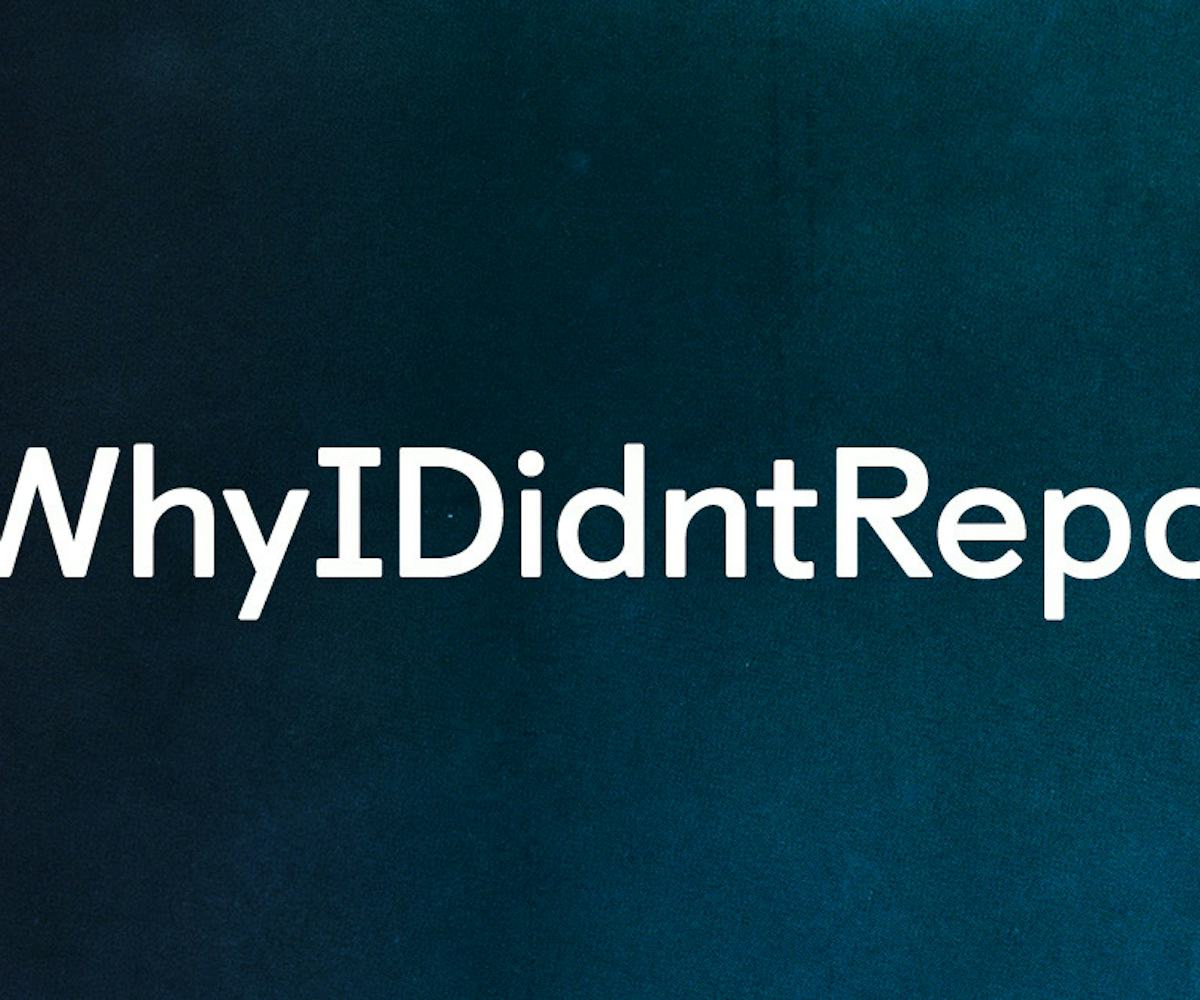 Image by Sarah Lutkenhaus
#WhyIDidntReport Is A Heartbreaking Response To The Current News Cycle
Survivors share their reasons for staying silent
Trigger warning for sexual assault and rape mention.
Donald Trump never ceases to invalidate victims and make his own citizens feel less safe. In a tweet today, the president referenced Dr. Christine Blasey Ford, the woman who has said that Supreme Court nominee Brett Kavanaugh sexually assaulted her when the two were in high school; Trump wrote: "I have no doubt that, if the attack on Dr. Ford was as bad as she says, charges would have been immediately filed with local Law Enforcement Authorities by either her or her loving parents. I ask that she bring those filings forward so that we can learn date, time, and place!" 
It doesn't take a survivor of assault to know that this absolutely is not true. But, assault survivors and allies are coming forward on Twitter, sharing statistics and heartbreaking stories to prove the president wrong with the hashtag #WhyIDidntReport. Actress Alyssa Milano gave some traction to the hashtag this afternoon,
the president to "listen the fuck up." She added, "I was sexually assaulted twice. Once when I was a teenager. I never filed a police report and it took me 30 years to tell me [
sic
] parents. If any survivor of sexual assault would like to add to this please do so in the replies." 
Survivors, both famous and not, have taken to Twitter to share their stories. Read through some of the harrowing tales, below, and realize the power in numbers. Maybe the forever-online president will take note, and learn what empathy looks like.