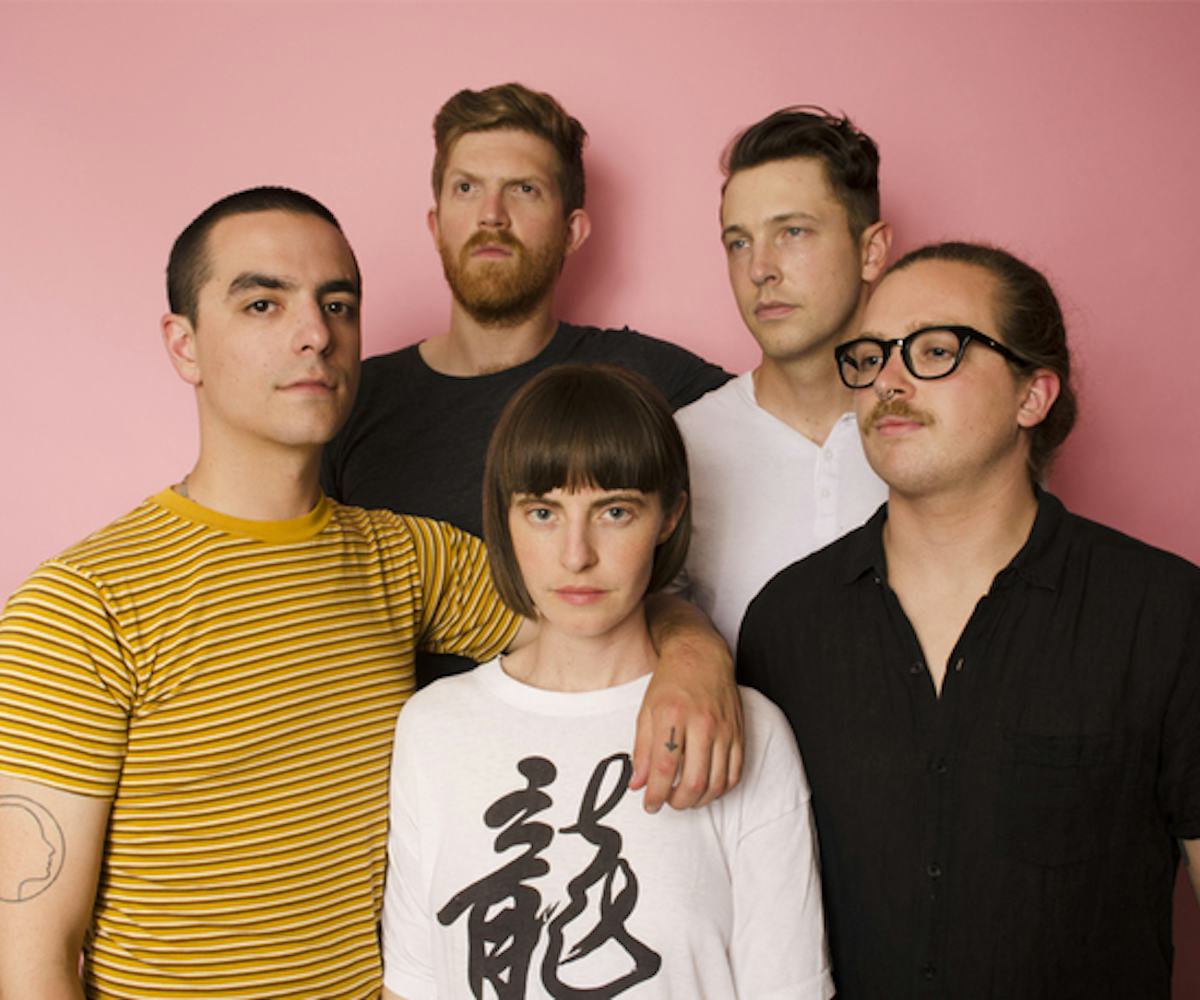 Photo by Jeremy Hernandez
Wild Ones' "Paresthesia" Is A Catchy Indie Gem With A Deeper Meaning
If Portland's Wild Ones aren't on your radar, get ready to add them to all your favorite indie playlists. "Paresthesia," is the band's first song off of their upcoming album, Mirror Touch, and we're premiering the percussion-heavy tune right here on NYLON. The album, produced through Topshelf Records, follows the theme of isolation and loneliness, bursting with songs about being left and shutting off from the world. The group consists of lead vocalist Danielle Sullivan, keyboardist Thomas Himes, drummer Seve Sheldon, guitarist Nick Vicario, and bassist Max Stein, who have been working together for seven years, creating raw and authentic indie music with meaning. This heartfelt sincerity is evident in their new track, as Sullivan's soft vocals meld seamlessly with all the other instruments. 
The new album explores mirror-touch synesthesia, a condition that allows one person to feel the same sensations as another. In constructing the songs on this album, the artists asked themselves, How can you know yourself, when in public you become everyone else? It's a sentiment that's explored in "Paresthesia," with the dark lyrics serving as the perfect contrast to the song's pop-influenced melodies.
"Paresthesia refers to a time in my life when anxiety was ruling my mind," Sullivan says. "I was withdrawing from friends, wasn't leaving my house, and had stopped engaging with the world outside. The song explores strained love in the context of manifested fear."
Listen to the thought-provoking song, below, and keep your eyes peeled for Mirror Touch, set to release October 6.