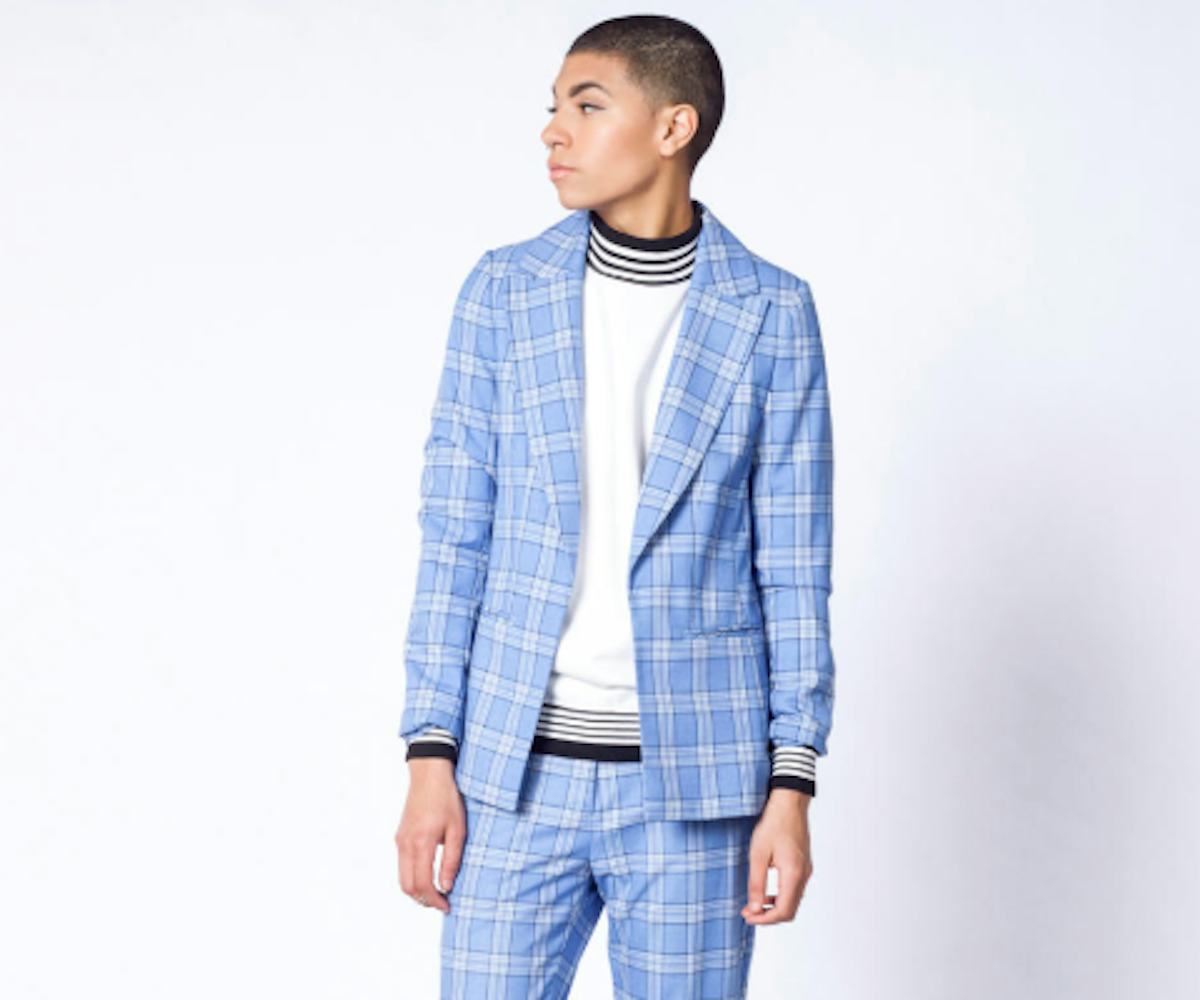 Photo via Wildfang
Wildfang Just Launched A Size-Inclusive Line Of Suits
It's safe to say that everyone loves a good suit. But it's an area of fashion where size inclusivity has long been a problem. To make sure that as many people as possible can suit up, Portland-based fashion retailer, Wildfang, has released a new line of suits that makes this trend accessible for women of a wide variety of sizes. The new line will range from sizes 2 to 20, with jackets going up to size 2XL.
Known widely through social media, Wildfang has outdone itself with these styles, which feature funky marble prints, poppy plaids, and classic black suiting staples in traditional cuts. In discussing the reason for this power move, creative director of Wildfang, Taralyn Thuot, says that she firmly believes that women of all shapes and sizes should have the option of rocking a suit and experience the confidence that a good fit can bring. "We felt it critical to offer sizes 2-20 in our first-ever line of size-inclusive Wildfang suits. And to put our money where our mouth is, we fit and photographed the suit on a range of women of different shapes and sizes. We want women to feel empowered to suit up," she said.
To shop the collection, visit Wildfang's website, here.