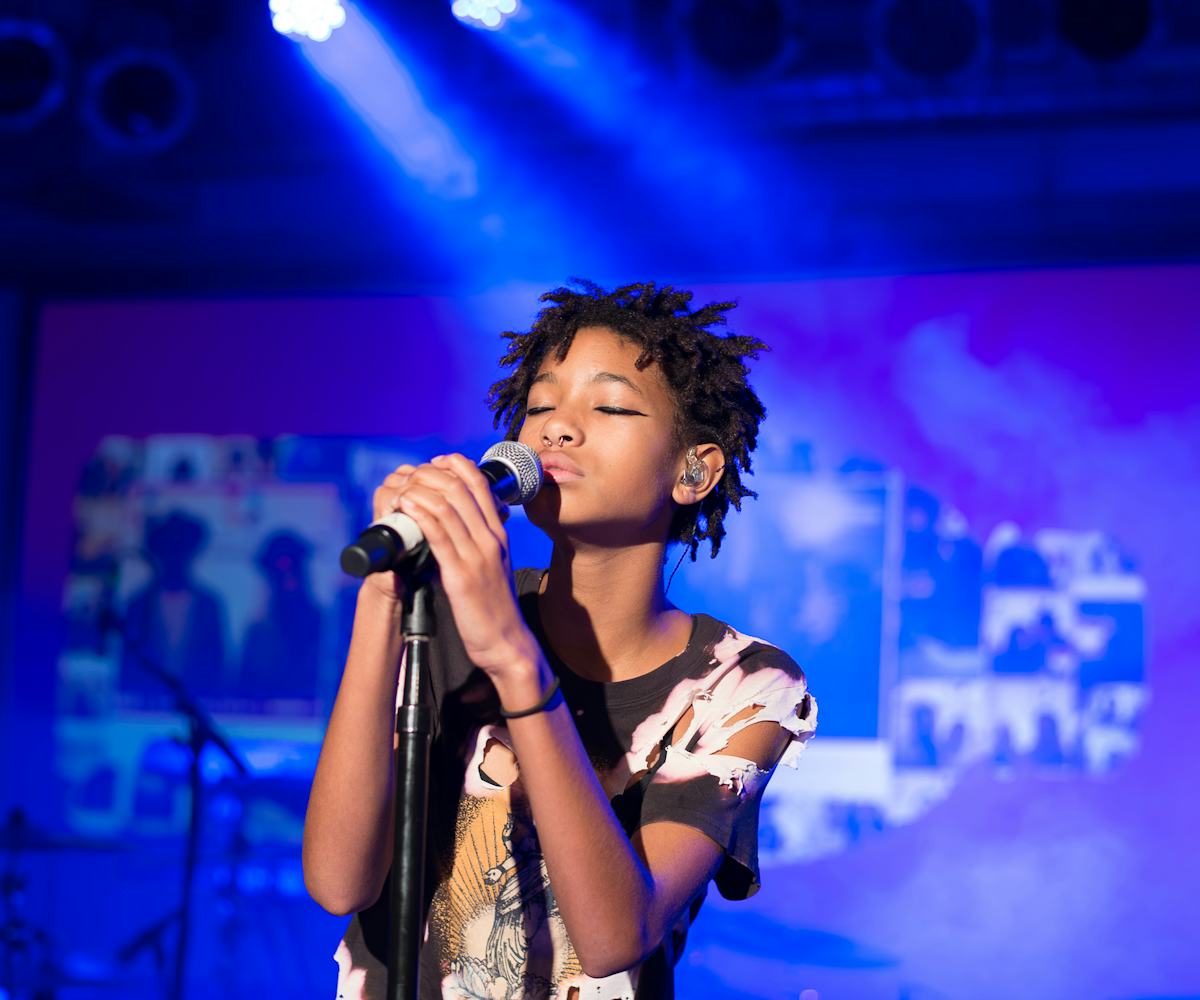 Photo by Dave Kotinsky/Getty Images
Willow Smith Has Been Quietly Releasing New Music For Weeks
Stream her latest single, "I Got Myself"
Willow Smith's YouTube channel has been bursting with new music lately.
Over the course of the past four weeks, Smith has put out nearly seven new songs—including features from SZA and her brother, Jaden. But in the past two weeks, it seems that the new music has been coming more rapidly from the Chanel muse. Her last few singles, "Gaia", "Cares", and "Jetskis," were all released just a few days apart. And today, she's released her latest single, a soulful, acoustic single titled "I Got Myself."
Perhaps she's teasing a new album? Or is Smith simply feeling inspired? Regardless of the reason, we're certainly glad we have an abundance of new tunes ahead of the holiday.
Stream "I Got Myself," below.