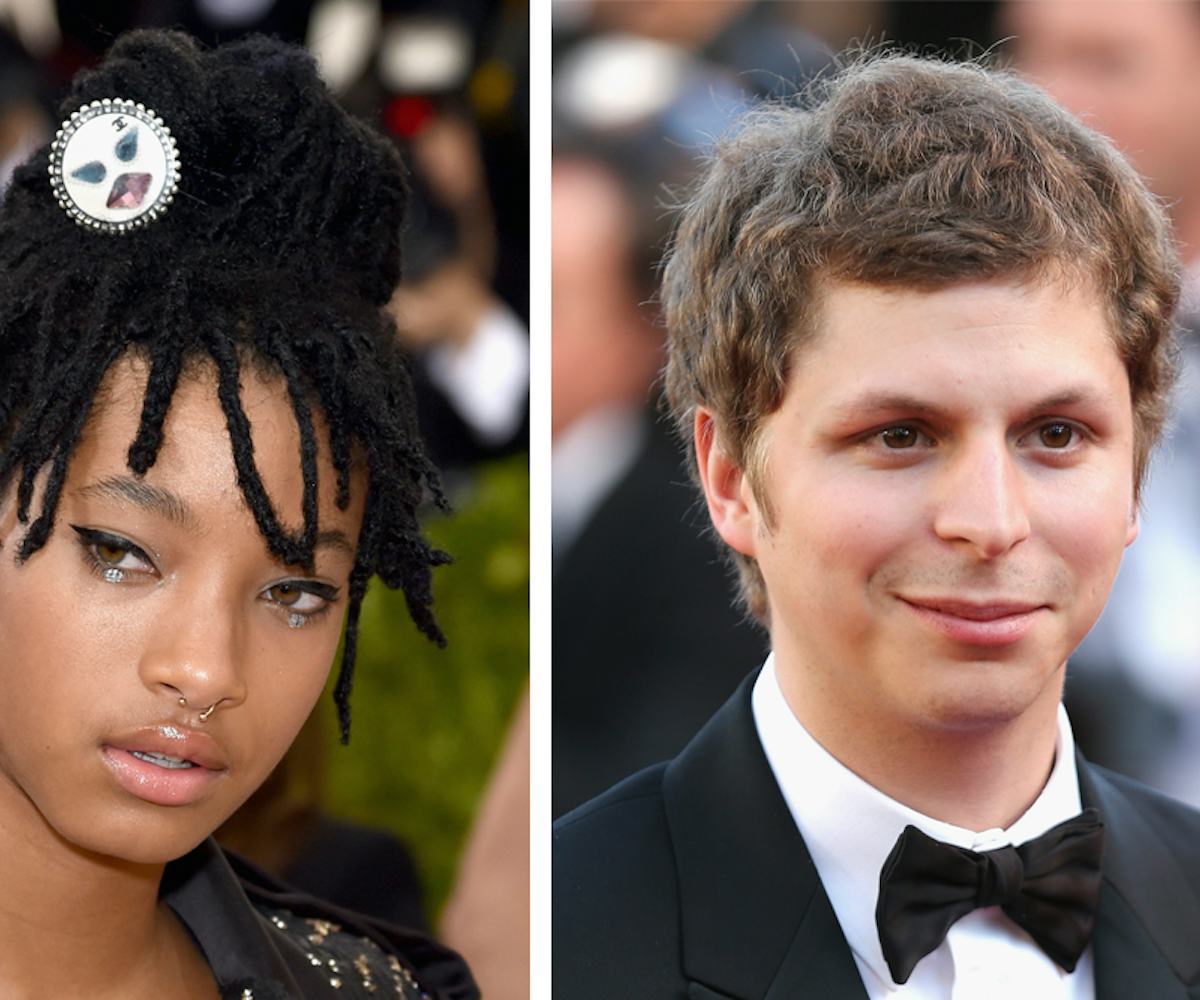 Photos by Dimitrios Kambouris and Neilson Barnard/Getty Images
Michael Cera Produced A Beautiful, Dreamy Song For Willow Smith
The most wonderfully random collab ever
Have you ever wondered what would happen if Willow Smith collaborated with...Michael Cera? Now, you don't have to imagine the possibilities because you can listen for yourself on "twentyfortyeight 2.0." The song is beautiful, ethereal, and totally unique—as you'd probably expect from this combo of talent. 
The track sounds like you're being transported to another planet, floating higher into the atmosphere, while Smith delivers some spoken-word wisdom. On Instagram, she described the song as "some vibes to accompany you on your escapades." (No lie, this is truly the most accurate description.)
Earlier last week, Willow tweeted "Michael Cera is extremely beautiful." She also proceeded to post a portrait of Cera with a heart emoji on her Instagram page, followed by a screenshot from Juno. A few days later, Jaden expressed his interest in working with the actor in a tweet that read "Micheal Cera Please Help Me Finish My Album." Now, everything has come full circle and we finally understand the context.
Stream the dreamy tune, below.