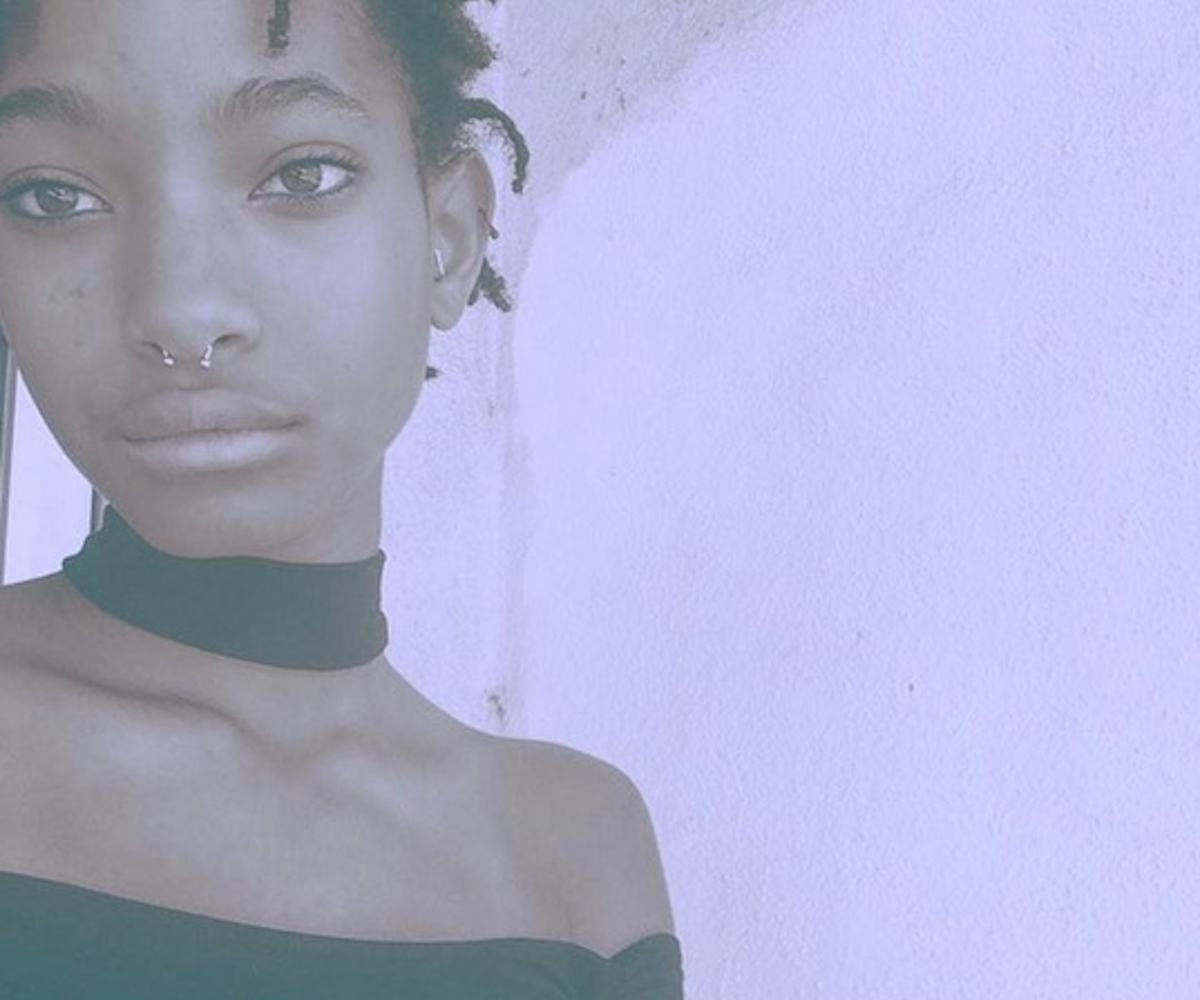 photo via @gweelos's instagram
Willow Smith Signs Her First Modeling Contract
we're ready for her close-up
It's safe to say Willow Smith is one of the coolest—and most fascinating—teens currently stirring the cultural melting pot. At 14, she's already reinvented her music from radio-friendly pop songs to experimental electro-pop with an introspective streak, unlocked the universe's mysteries with her brother Jadyen, and has found time to develop a killer personal style.
Now that Smith has tackled music and the space-time continuum, she's ready to take on the fashion world. Modeling agency The Society Management—who also represents Kendall Jenner and many other runway fixtures— has announced that it's officially signed Smith onto its development board.
Seeing how Smith is no rookie to posing in front of the camera (and, like a handful of current top models, is a celebrity offspring) with a spot in Marc Jacob's fall 2015 campaign, an i-D cover, and editorials in CR Fashion Book, Wonderland, and T Magazine, the announcement is completely fitting. Too bad it couldn't have happened for Fashion Week; imagine seeing Willow marching in Kanye's show? Hopefully next time.