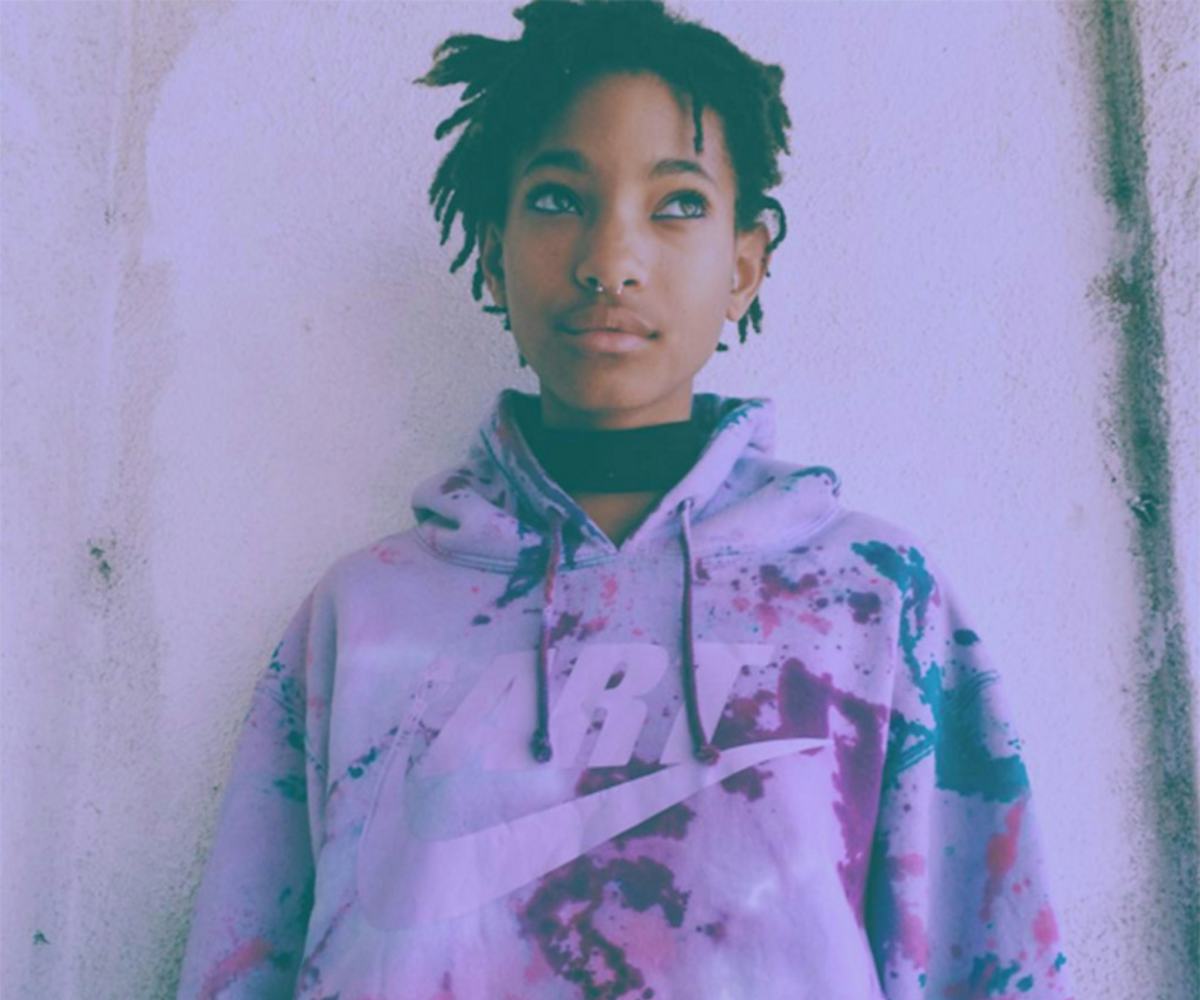 Photo: via @gweelos.
Willow Smith's New Song Is Very Atomic + Very Chill
Star child and celestial angel Willow Smith is many things. Like the trees she sings about, she is made of atoms. Said atoms come together to wonder a lot of metaphysical wonders that she channels through a multi-hyphenate list of talents: performer, muse, Mystery School scholar, and now a producer. Today, she released a song called "Afraid" that she and rapper Tyler Cole made.
It's a menagerie of influences, one of them probably being the spiritual thinker Osho. The song itself is pretty dope. She sings lines like, "If you love someone with the same anatomy, it's cool. I figured out that an atom's me. An atom's you and there are atoms in this tree creating all this beauty." Word, Willow! Cole's verse, too, is vibe-y. The beat drop comes at just the right time…like an, uh, atomic explosion to the eardrums. The ending is sparse and rife with space to wonder and dream. Much like Smith herself, the mind is infinite. In fact, in this moment, I swear we are all infinite.