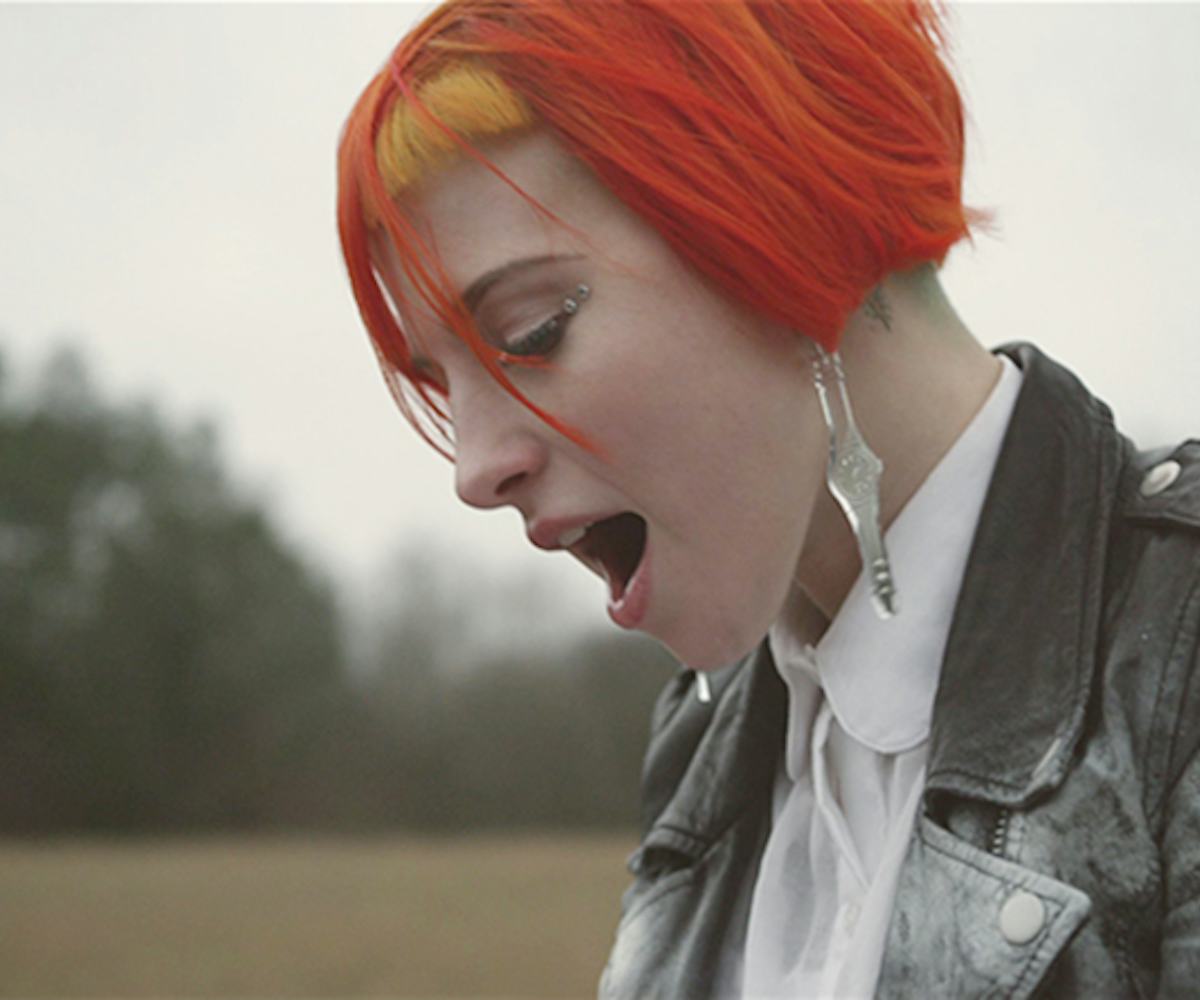 get more paramore
enter to win earrings worn by hayley williams in the "ain't it fun" video!
Like most humans, we're obsessed with all things Paramore. From playing their songs on repeat to trying to copy Hayley WIlliams' electro-cool hair color, we just can't get enough of the band. And while we're definitely trying to break some of the world records set for in their latest video for "Ain't It Fun" directed by Sophia Peer, we've found another (much easier) way to get in on the action in the vid: By entering to win the a pair of watch earrings worn by Williams!
Designed by Looks by Lois, the mirror earrings are made to look like a dangling wristwatch and clock. We think they're perfect for catching the light while head banging to Paramore (obvs) or making sure you arrive to all your important dates in style. Two winners will each win one pair of earrings, so enter below! 
Looks by Lois Timepiece Earrings