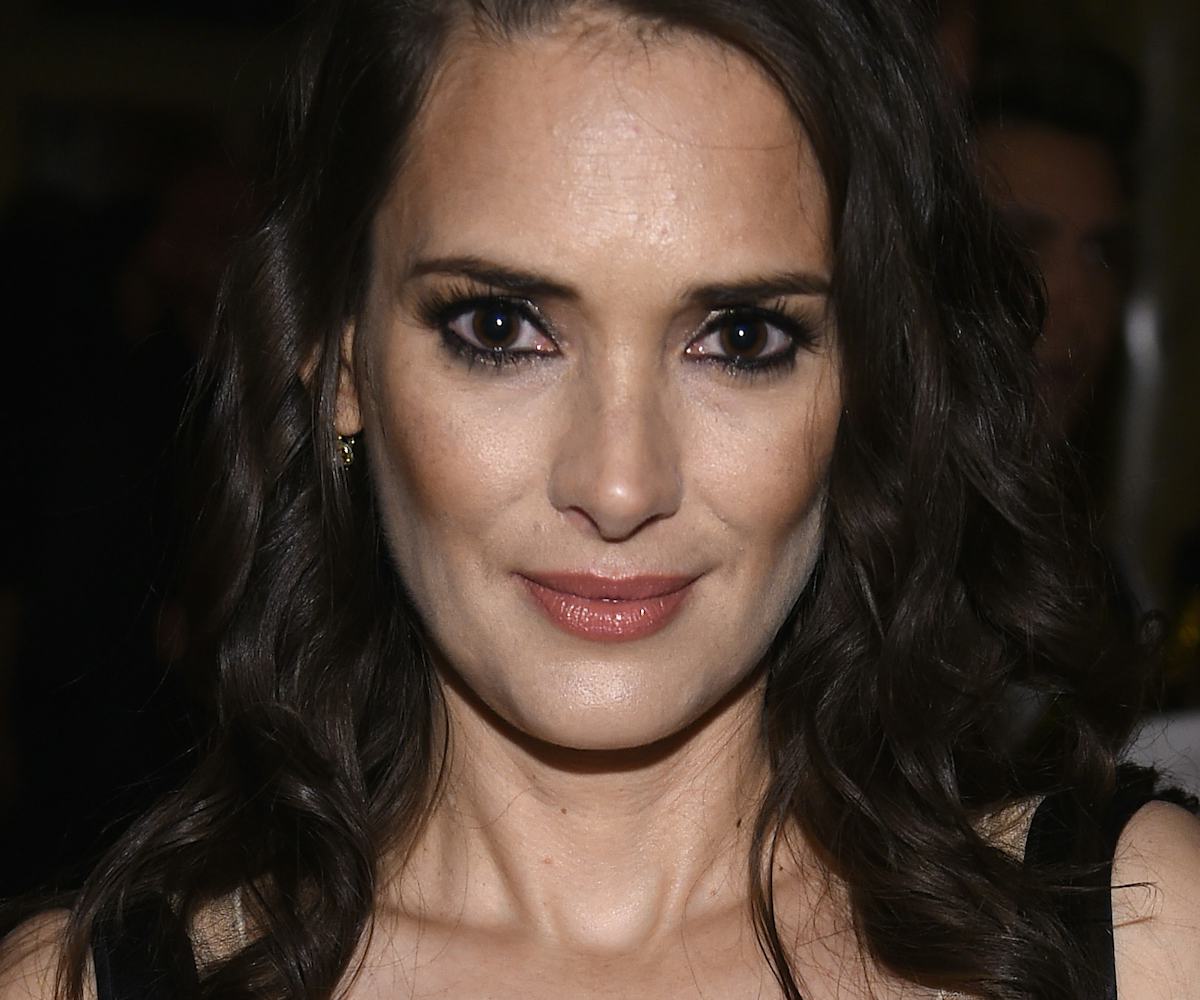 Photo by Dimitrios Kambouris/Getty Images
Here's Your First, Official Look At Winona Ryder's New Series On Netflix
We've seen 'Stranger Things'
Winona Ryder is no stranger to us, even if we feel like we haven't seen her face on a screen for quite some time. So when Netflix announced that they had recruited the '80s icon to star in a brand-new drama series, currently titled Stranger Things, we were beyond thrilled. While Ryder's most notable claims to fame are timeless cult classics like Beetlejuice, Heathers, Girl Interrupted, and Reality Bites, this show actually marks her first series regular role.
Written and directed by twin brothers Matt and Ross Duffer, the dark sci-fi show has been described as a "love letter to the ubiquitous cult classics of the '80s." Viewers follow an Indiana-based suburban mom named Joyce (played by Ryder) whose toddler mysteriously disappears without a trace. Throughout the search to get her son back, Joyce finds herself crossing top-secret government experiments and supernatural forces. Ultimately, Joyce summons powerful abilities that she was previously unaware of possessing. 
Needless to say that this eight-episode show will be thrilling to watch. Other cast members include David Harbour, Finn Wolfhard, Millie Brown, Gaten Matarazzo, Caleb McLaughlin, Noah Schnapp, Natalia Dyer, and Charlie Heaton.
Stranger Things is expected to premiere on July 15. For now, take a first look at the outtakes from the show in the gallery, below.
The terror of a telephone! Is an alien making her hotline bling?
Somebody clearly didn't take their handwriting lessons seriously in primary school... Ghosts gotta do better.
Boys, boys, boys... Always using technology for creepy things like channeling supernatural forces of nature.
We reckon these sheriffs are ready to take care of business. Why so serious, fellas?