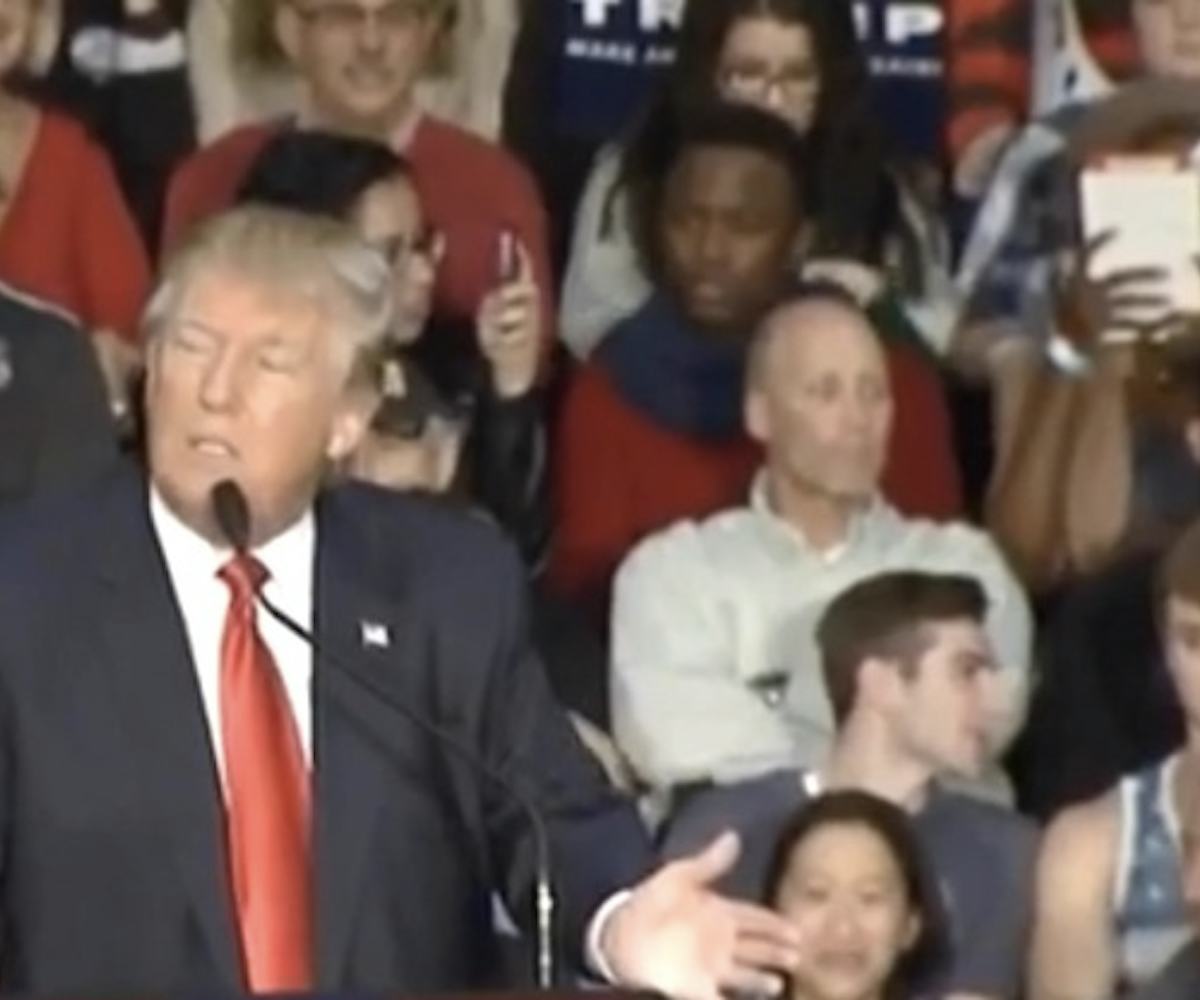 Image Via Youtube
Woman Who Won't Stop Reading Book At A Trump Rally Saves America
and nothing will ever be the same.
As Jezebel and many others have reported, one American—one woman—at a Donald Trump rally has united this great nation of ours through the simple act of reading a book.
In full view of the audience and video cameras, the unknown hero continued to feast on Claudia Rankine's Citizen: An American Lyric as Trump spoke. When asked to stop by a Trump supporter, she stood up for her God-given constitutional freedoms not only with a fiery, patriotic zeal, but with a style that has already inspired millions. 
Beautiful, isn't it?
Indeed, we're hearing reports coming in from all the small towns and cities of America of people watching our new queen reading the award-winning collection of poetry and realizing for the first time that, yes, they have far better things to do than listen to Donald Trump or any of this election cycle's candidates. 
From Maine to Los Angeles, people are walking away from Trump, from Bernie, from Clinton, Bush, and Rubio. Campaign offices have emptied. CNN reporters have moved to covering actual issues. Donors have taken back their millions and turned them over to charitable organizations that can truly make a difference. 
Even in the halls of our broken Congress, politicians from both sides of the aisle are smiling at each other, asking about each other's families, and getting down to the hard business of working together to solve this county's many problems.
It is a new day in America, and all because one woman wouldn't stop reading a book of poetry. God bless you, whoever you are. God bless you.
(via Jezebel)