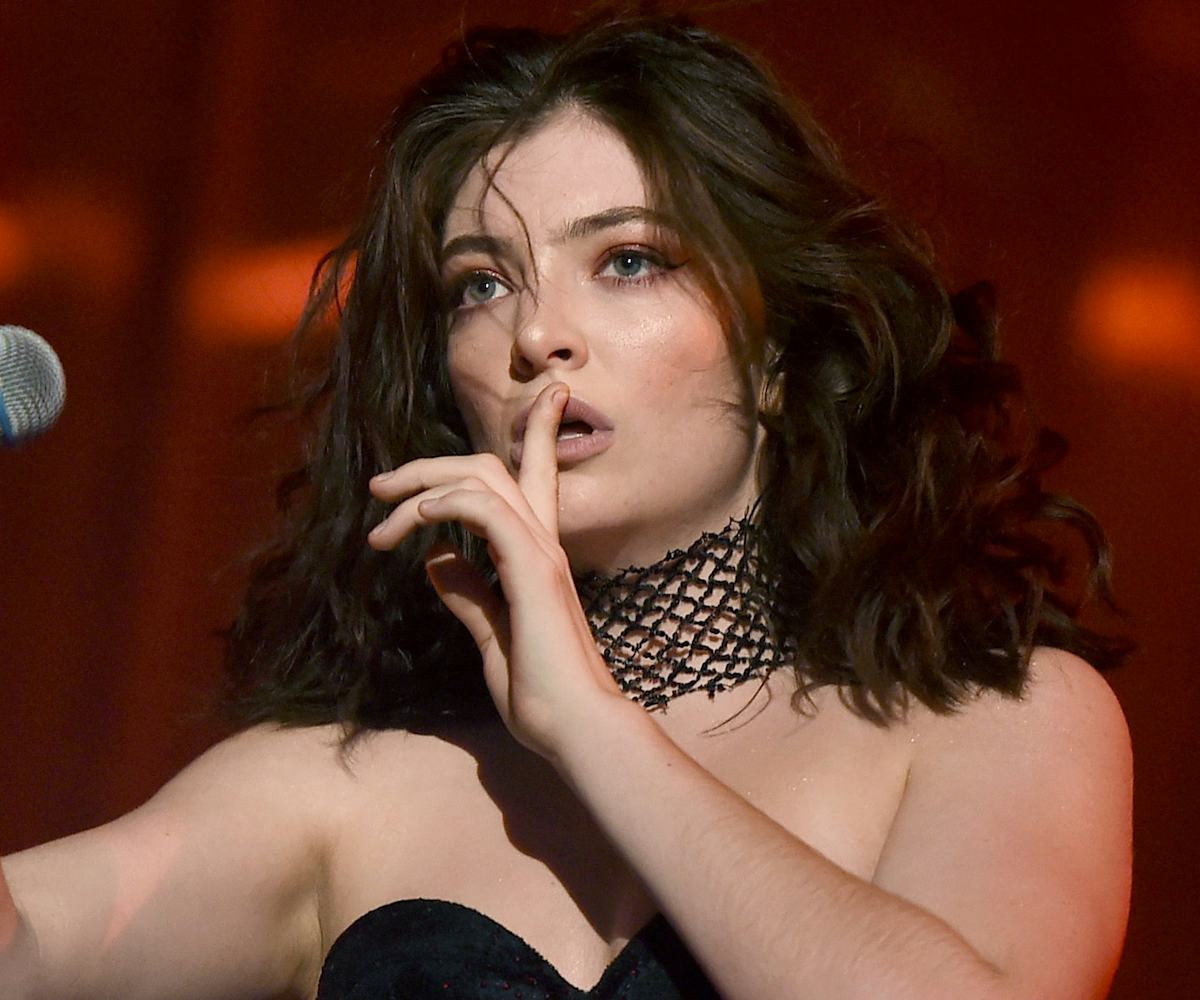 Photo By Kevin Winter/Getty Images for Coachella.
Where Are The Female Nominees For The "Best Rock Video" VMA?
Earlier today, MTV announced the nominees for the 2018 Video Music Awards. And despite women making some of the best rock music coming out today, it appears that MTV only deemed men worthy of the "Best Rock Video" honor this year. That's right, this year's rock shortlist name checks a total of zero women and, instead, lists Fall Out Boy, Panic! at the Disco, Thirty Seconds to Mars, Linkin Park, and Imagine Dragons amongst its honorees. It appears to be a category left behind in the mid-aughts—in more ways than one.
Not only are we in an age when women are finally being recognized for their musical contributions, but they've also become some of the most critically acclaimed players in the rock music sphere. A cursory scroll through internet music bible Pitchfork will confirm this as Mitski, St. Vincent, Florence + The Machine, and Snail Mail—amongst numerous other women who've released music videos in the past year—continue to populate its "Best New Music" section. And to those who want to argue that the VMAs are a reflection of popular taste, how did the likes of St. Vincent, Florence + The Machine, previous winner Lorde (who's also the only woman to ever receive the VMA for "Best Rock Video"), or even a female-fronted act like Paramore not make the cut? What about HAIM, who literally had an Oscar-nominated director helm their "Little of Your Love" video?
It's disappointing that this influential award ceremony continues to ignore the artistic output of anyone but a group of men who have been industry staples since the network's inception (all of the 2018 nominees have previously been nominated, with Linkin Park, Foo Fighters, Fall Out Boy, and Thirty Seconds to Mars all taking home awards). Unfortunately, the same thing happened earlier this year with the Grammys, so the shutting out of female rock musicians is obviously a wider industry problem. That doesn't make it any less frustrating though, especially when there continue to be innovative, fresh, and inarguably eligible female artists coming out with new projects. 
Despite ample discourse about the rise of women in rock—which has launched a bevy of trend pieces and articles trumpeting a "great year" for female rock musicians—it appears that MTV had its earplugs in, and that's a damn shame. Watch a few videos that we feel should've been honored this year by MTV, below.