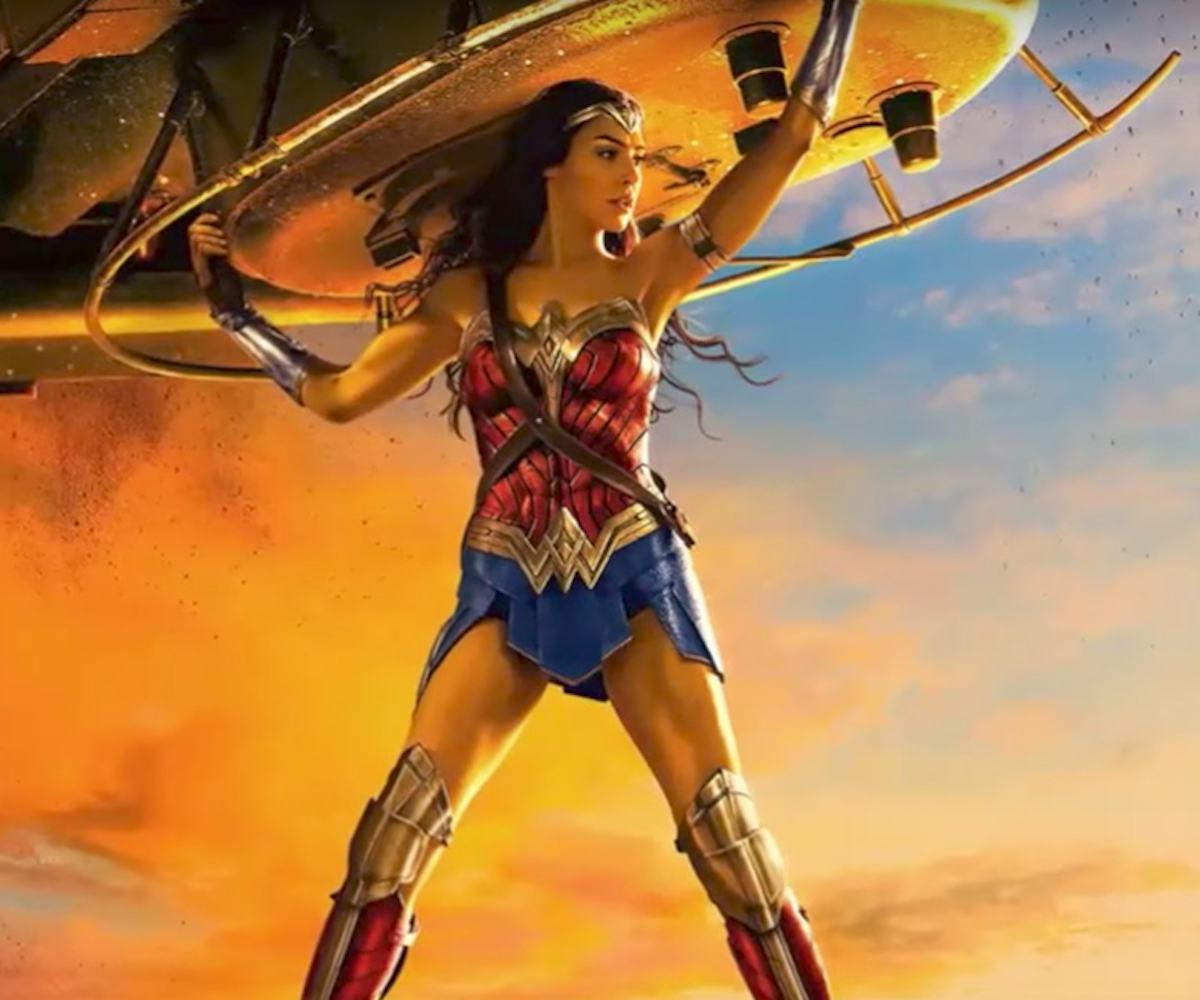 Image via Warner Bros.
How Long Will We Have To Wait For The 'Wonder Woman' Sequel?
What's that about women-helmed films not succeeding?
Wonder Woman was such a huge success that it was only a matter of time before we heard what Warner Bros. was planning for the sequel. We learned last month that Patty Jenkins was unofficially working on a treatment for the follow-up film, but now the production company has officially announced a release date.
WW2 will hit theaters December 13, 2019. Though she is in talks to do so, Jenkins is still not confirmed to direct the project, according to The Hollywood Reporter. However, Gal Gadot will definitely reprise her role as the patriotic superhero. You'll be able to see her swing her Lasso of Truth a lot sooner than that, though. Gadot will appear as Wonder Woman in Justice League, premiering November 17. 
Wonder Woman had the biggest opening weekend for a film directed by a woman ever, bringing in over $100 million. Now maybe, just maybe, when a woman makes a movie we can stop questioning whether or not female-driven films succeed. They do. End of story. 
We can't wait to see what records the Wonder Woman sequel breaks.