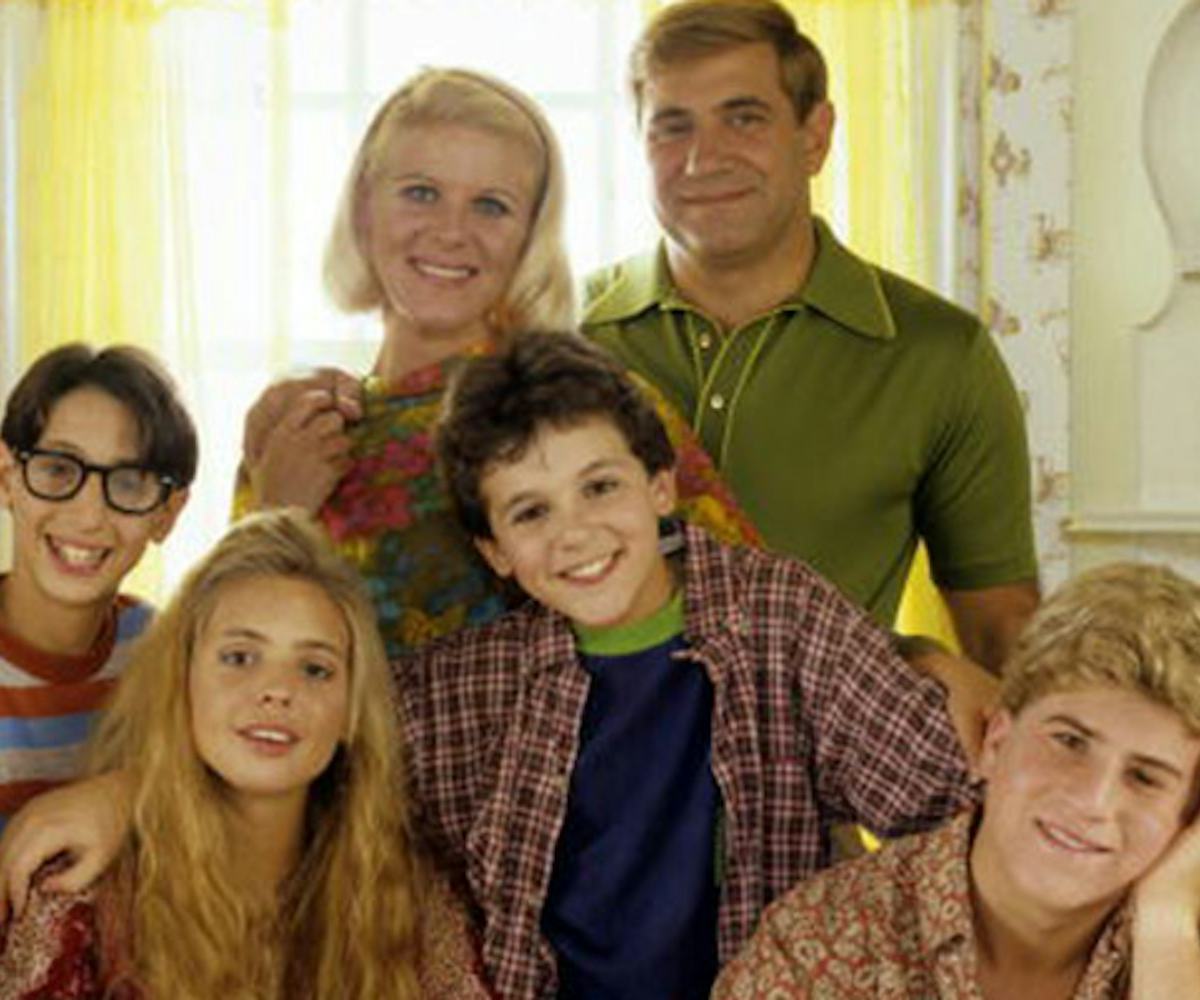 Photo by ABC Photo Archives/ABC via Getty Images
'The Wonder Years' Was Allegedly Cancelled Because Of A Sexual Harassment Lawsuit
Against stars Fred Savage and Jason Hervey
The Wonder Years actress Alley Mills, who played the mom of Fred Savage's character Kevin Arnold, told Yahoo that the '90s TV show was ultimately cancelled because of a sexual harassment lawsuit against Savage and his co-star Jason Hervey. A former costume designer for the show, Monique Long, alleges the two actors "verbally and physically harassed her daily."
"I probably shouldn't be telling this, but I don't care because it's been so long and it's gotta be over now," Mills said. "When we shot the series finale … nobody knew whether or not The Wonder Years was going to be renewed. And that's because of a completely ridiculous sexual harassment suit that was going on against Fred Savage—who is, like, the least offensive, most wonderful, sweet human being that ever walked the face of the Earth."
Mills went on to say she thought the lawsuit against TV brothers Savage, who was 16 at the time, and Hervey, who was 20, was "just a big joke." She said the allegedly false accusations can be the side effect of movements like #MeToo. "Some innocent people can get caught up in this stuff. It's very tricky." 
In 1993, when Long filed the lawsuit, Mills said she wasn't allowed to talk about it. "We had a gag order on us," she said. "I wanted to scream on television, 'This is ridiculous!' [Savage] and his family are like the greatest human beings that ever lived." 
Mills said the network eventually "paid off" Long, who claims she was fired from the show after voicing her complaints about the harassment. Long claims Savage "constantly held her hand, asked her to have an affair and made sexual remarks." She also alleges he and Hervey made "sexual and lewd" comments to other female employees on the show.
"That was incorrigible that the network did that; they should never have paid her off," Mills continued. "They wanted to avoid a scandal or something, but it made them look guilty. You know, you don't pay someone off when there was no crime, you just fire the girl."
She added that the show would have continued into a seventh season, possibly more, had it not been for Long's allegations.