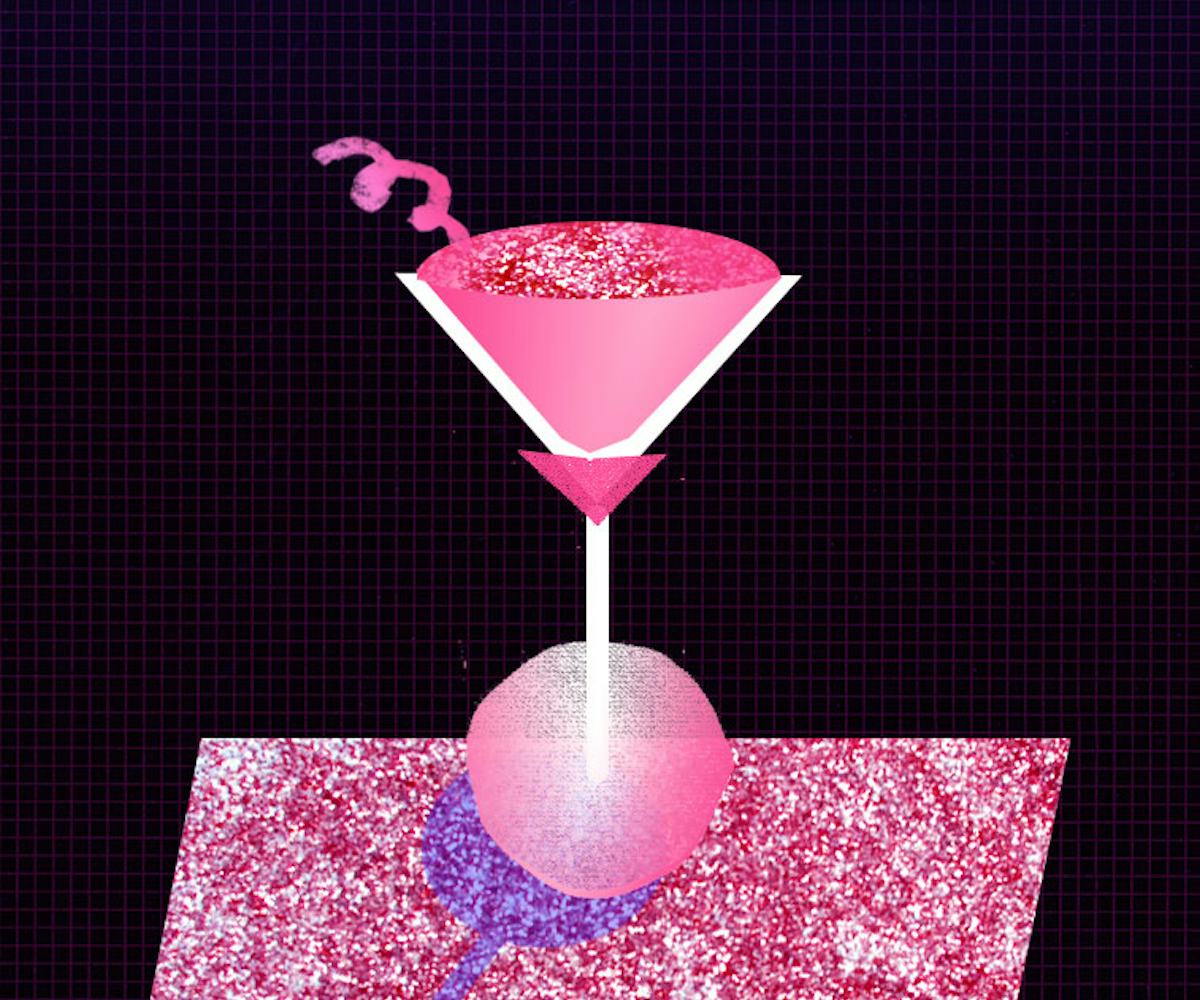 illustrated by liz riccardi
5 Drinks That Annoy Every Bartender
we went straight to the source
When heading out to our favorite watering holes with our friends, we usually already have an idea of what we're going to order before we approach the bar. You know, everyone has their drink. But as someone who has manned the taps for over a decade at some of Chicago's most famous watering holes—and was the head of bar research and development for the acclaimed restaurant group Hogsalt and currently works at the Chicago Athletic Association's Cindy's—I've made a lot of drinks.
I mean, a lot.
Even though my own opinion of what you should be drinking is negligible (after all, you are paying me to provide you the hooch), I've compiled a list of drinks that rub most bartenders the wrong way. Order them if you must, but I've offered some pretty tasty alternatives to up your cocktail game.
Here's a list of the top five drinks you should reconsider ordering before making a final decision about what you're going to sip for the evening...and why.
The CosmopolitanWhy people order it: Because they have watched too many episodes of Sex and the City and haven't moved past 1999.Why you should reconsider: It's basically an expensive vodka/cranberry martini that, no matter how many different ways you make it, just doesn't taste that good.What you should try: A French 75, which is a mix of vodka/gin, lemon, and Prosecco. It's both elegant and delicious.
Cuba LibreWhy people order it: To sound intelligent and fancy. Let's call it what it is, people: a straightforward rum and Coke.Why you should reconsider: In the age of fancy drinks, you could do way better than an expensive rum and Coke with a lime.What you should try: The classic daiquiri which consists of rum, lime, and a little bit of sugar. You'll never order a rum and Coke again. I promise.
Bloody MaryWhy people order it: It's quite a delicious way to start the early hours of your weekend brunch.Why you should reconsider: Drinking a Bloody Mary at any other time than brunch should be considered a crime. No proper bar has all the fixings to properly dress a well-made Mary at all times of the day, and you'll send your poor bartender scrambling to dig up their horseradish.What you should try: A michelada. This magical concoction is a mixture of hot sauce, lime, salt, and light beer. It's refreshing, as well as a perfect replacement for any late-night Bloody Mary cravings.
Margaritas...in November
Why people order it: It's a well-known drink, not to mention a staple at bars around the world.Why you should reconsider: Sitting in the sun in the middle of summer, I can't think of a drink I'd rather be sipping poolside, but in the winter, forget about it. Most bars ditch the proper ingredients, and you basically end up with tequila and OJ. Do yourself a favor and make a more weather-appropriate choice.What you should try: Sipping on a mulled cider or a hot toddy in the middle of a snowstorm isn't only going to warm you up, it's downright romantic.
Whiskey Sours...in AugustWhy people order it: Egg white drinks have become all the rage in the past couple years. And rightly so, as they're terribly tasty.Why you should reconsider: Drinking a thick, frothy egg white in the hot sun doesn't exactly scream "invigorating." Spring for something a little more refreshing.What you should try: A slushy negroni (made of gin, Campari, and sweet vermouth) or a gin gimlet (gin mixed with lime and sugar) will be just the thing to cool down those parched taste buds.And remember: When all else fails, just ask your friendly neighborhood barkeep his thoughts on the best alcoholic route to take that evening. He might just have a few good ideas of his own. Cheers!