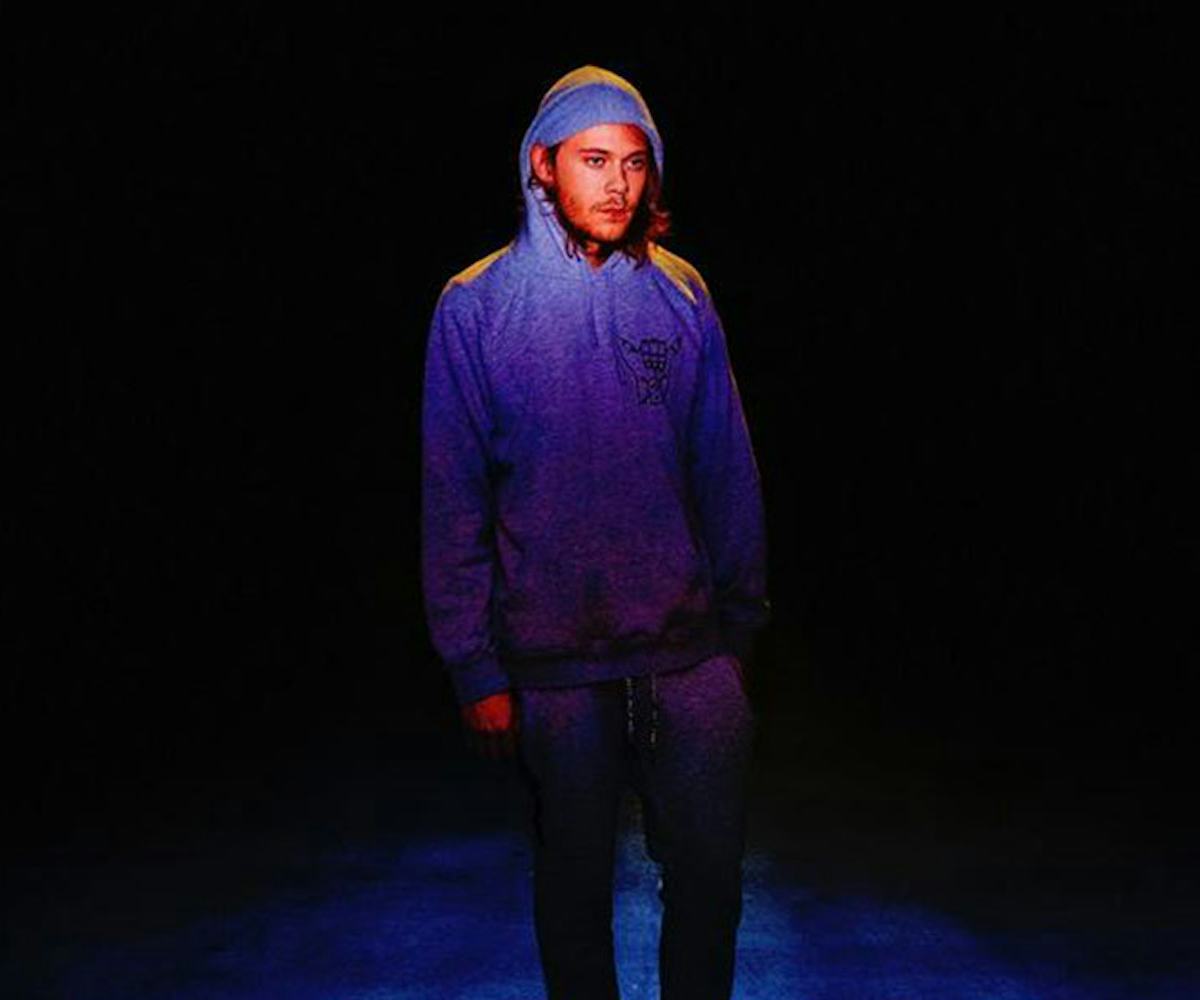 Courtesy Photo
Yahtzel Will Never Be Finished With His Music
Is anything ever really complete?
If spending four years devoted to art in high school and then four more years devoted to design in college taught me anything, it's that nothing is ever finished. There's always something that can be modified, built upon, or rethought. For Australian producer and DJ Yahtzel (real name: Max Armata), that idea could not ring more true. He's constantly in search of perfection. What vibes today may not vibe tomorrow, so he opens himself up to that possibility and lets intuition guide him.
It's an intuition that's served him well. Songs like "High With Me" and his latest, "Someone Else," are lush playgrounds of summer haze and smooth atmospherics that have earned him millions of streams. He's not your typical build-drop producer, either. Yahtzel's in it for the long run, and his vibed-out tracks are a testament to that, lending themselves perfectly to hours-long sets that have the ability to take you from day to night and then back again. We'll be experiencing this firsthand come December when he takes the tables at Your Paradise, but in the meantime, let's see what really makes one of EDM's most promising rising talents tick, below.
What about electronic music makes your juices flow?
It's the ease of creation. You can be on the road, you can be on a plane, you could be anywhere; you could wake up in the middle of the night and bang out a whole section of drums, a whole section of brass, a whole section of anything and it's so easily accessible. You can just jump on and go straight away, whenever you want. To me, as a creator of any sort, that's what really gets me going. I don't like to wait.
How long does it take, then, for you to perfect a song?
Sometimes I'll finish, and it'll have taken me six months to perfect a song because I'll do a little bit once a week or something like that. And then sometimes, I'll finish a song in four or five hours. It's always all over, but that's the beauty of music. I have heard before that the best songs come the quickest, and I do believe that.
I think that's true for almost anything when it's almost instinctual. How, then, do you know you're done with a song? Is there a certain feeling?
Honestly, I've never felt a sense of completion with any of my music. I always wish that there was more to be done. There's always some little thing that I wish I worked on more. In the end, though, once a song comes out, that's when I throw all that thinking away. The song is out anyway. Even now, I've got a song coming out soon that's basically a rework of a song I put out when I was a kid. Unfortunately, that song's on the internet, so I can't pull it down. The thing with it is, though, I felt like it needed some tweaking years later. I guess there really is no finished product when it comes to art.
Do you mind that older version exists and you don't have the power to take it down?
That older version has been illegally pirated so many times. I don't mind it. I kind of like that there're people out there who enjoy my music enough to upload it to their YouTube channel and take the time to put graphics to it and such. I find that to be so cool.
How do you not get sick and tired of playing older material?
I have to like whatever it is I put out; I have to be able to listen to it on repeat and not get tired. I know I will in time, but that's the brilliant thing about DJing—I get to remix my own stuff until I like it.
What's the secret to reading a crowd?
You want to be on the same level as the crowd. You have to understand the journey that they're on before you even get on stage because you're stepping into their world. So I always pay attention to how they react to an opening act, how long they stay with the beat after a drop, etc. I love it when you get a crowd who's in it for the long run.
Even with eight-plus hour sets?
That's my favorite aspect of dance music. You don't see Metallica or anyone else playing for eight hours because it's impossible. And DJing, luckily, because of the low impact on your body, you can do long sets. We can play for that long and provide an actual soundtrack to a whole entire day. If you think about it, there are not many other types of music that can soundtrack a whole entire day with such variety. Sure, you could sit there and play the piano all day, but at a DJ set, you can do a lot more.
What has been the most rewarding experience since your name has started to become more recognizable?
Coming from Australia, traveling to other countries like the United States and having even just one fan or two fans come up and get a photo, or come up and say they enjoy my music and they've been listening for a long time is just completely mind-blowing.
Is making it big in the States a big deal in Australia?
It's an integral part of a long-lasting music career. We all want to make it in certain aspects, but I think the U.S. is a really important place because there are so many cities to tour. In Australia, we really only have six or seven cities that a major act would stop at. In fact, a major act might only stop at four or five cities in Australia. In America, you can do 40 or 50 big, proper cities. The reason I, personally, really want to make it here is the big market to be able to expand, meet more people, and make more music. It's the land of opportunity, you know.