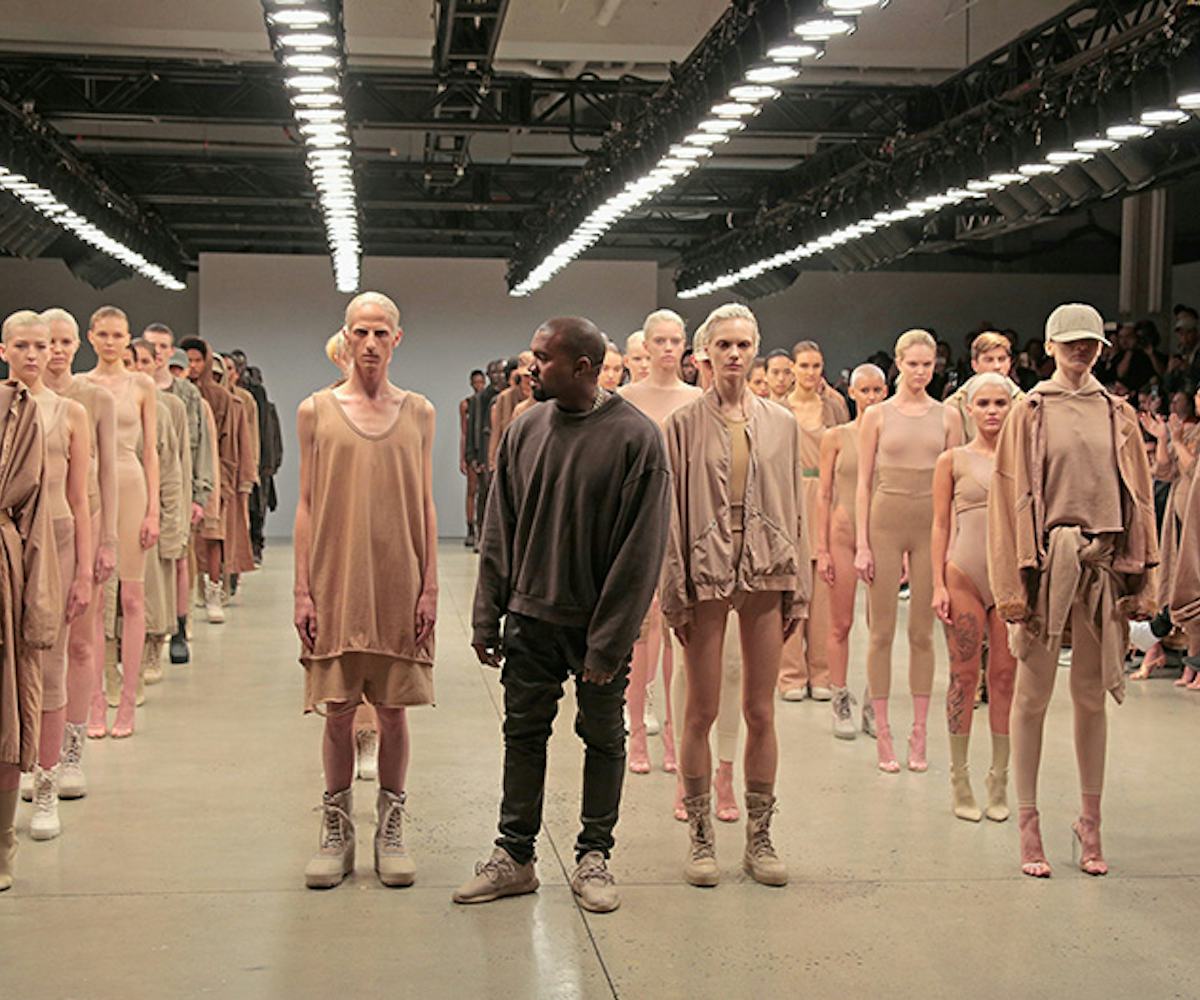 Photo by Randy Brooke/Getty Images.
Kanye West Releases A Sneak Peek At YEEZY 3
and it seems to be going in a much different direction
Kanye West took to Twitter last night to give us a sneak peek at the fitting for his YEEZY 3 collection, which will be presented during NYFW this Thursday at Madison Square Garden.
From what we can see in the reveal, the collection seems to be going in a very different direction. Steering away from the mostly-neutral tones of his previous work, YEEZY 3 will contain graphic knits, pops of neon paired with lucite heels, a new colorway (all white) of the YEEZY 350 Boost, and rhinestone and pearl embellished bottoms paired with distressed sweaters (which is what he calls his "wifeylook"—will this be Kim K's outfit for the occasion?). 
In addition to the sneek peak, he also released a glance at his YEEZY 2 Zine (containing a nude model and a lesson in pronunciation from Kanye himself). However, the most surprising of all was his final tweet of the night:
Considering that North West is already a fashion icon (and we imagine the same from Saint, although we haven't caught more than a glimpse of his hand just yet), we can only imagine that YEEZY 4 will be the absolute coolest in toddler-wear.