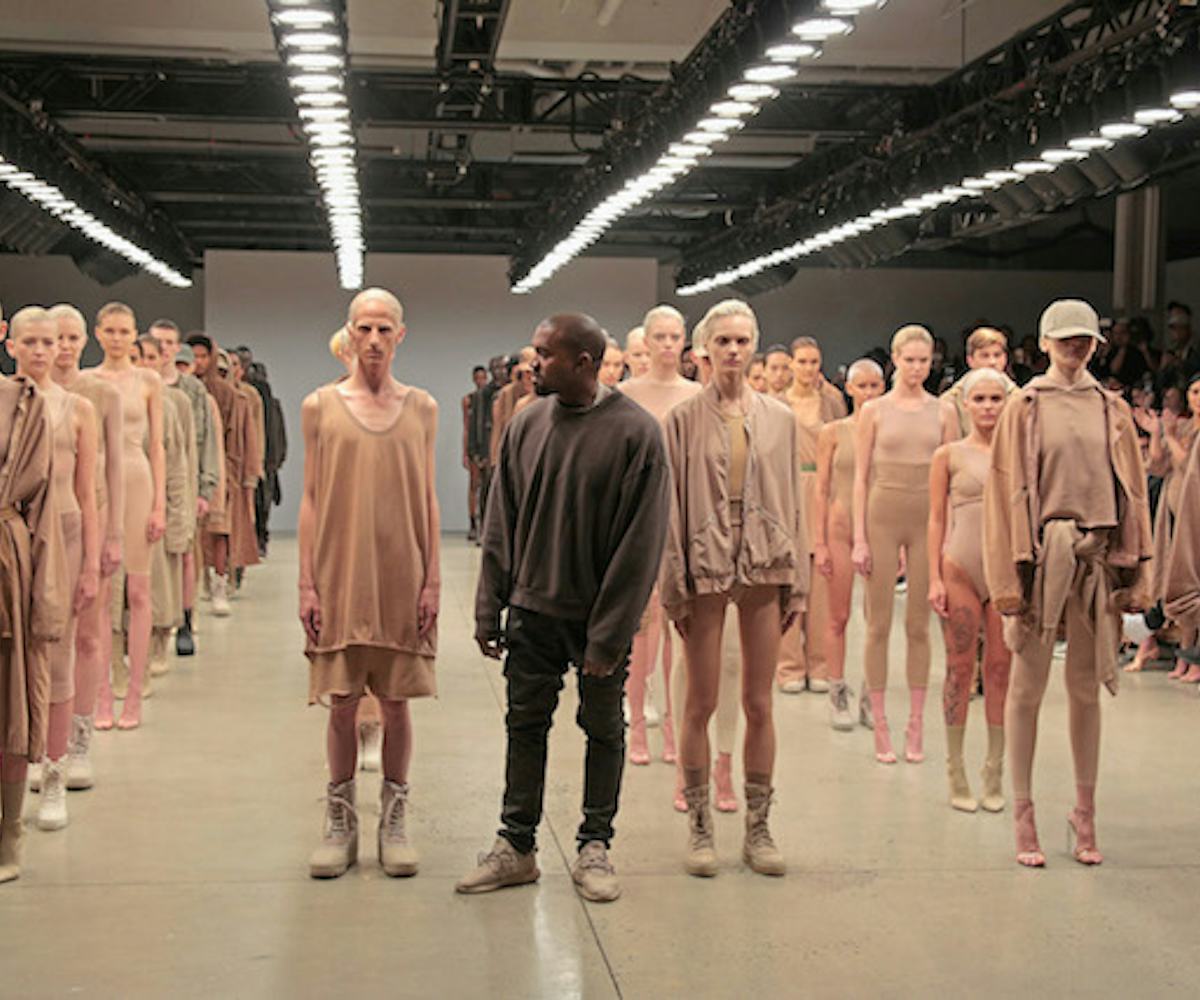 Photo by Randy Brooke/Getty Images.
Stream Kanye West's Yeezy Season 3 Debut Right Here!
oh, and 'the life of pablo,' too!
It's here, everyone! Ye day is here! On top of rolling out his Yeezy Season 3 collection, Kanye West will be giving everyone a first full listen to The Life of Pablo today at his presentation at Madison Square Garden. All this show is missing is a couple clowns, an elephant, and popcorn, and you've got a three-ring circus.
After filling the last few weeks with song drops, title changes, and sometimes less-than-noble Twitter rants, West has now gotten serious, shut down his email, and geared up to present us with something tangible. Last night, he started off by offering up a "zine" of images featuring designs from Yeezy Season 2. That was just a taste of the Ye to come.
Now, he's opened up Season 3 for viewing, inviting all humans on earth to watch via live streaming. We've embedded the stream below because this is history and you can't afford to miss it no matter where you are (well, at least, that's what West would have you believe). Check it below.
The show starts at 4pm Eastern Standard Time (that's 1pm on the West Coast). Grab some cotton candy and a lion tamer because whether it's all good, all bad, or a mix of both, this is going to be the greatest show on earth!