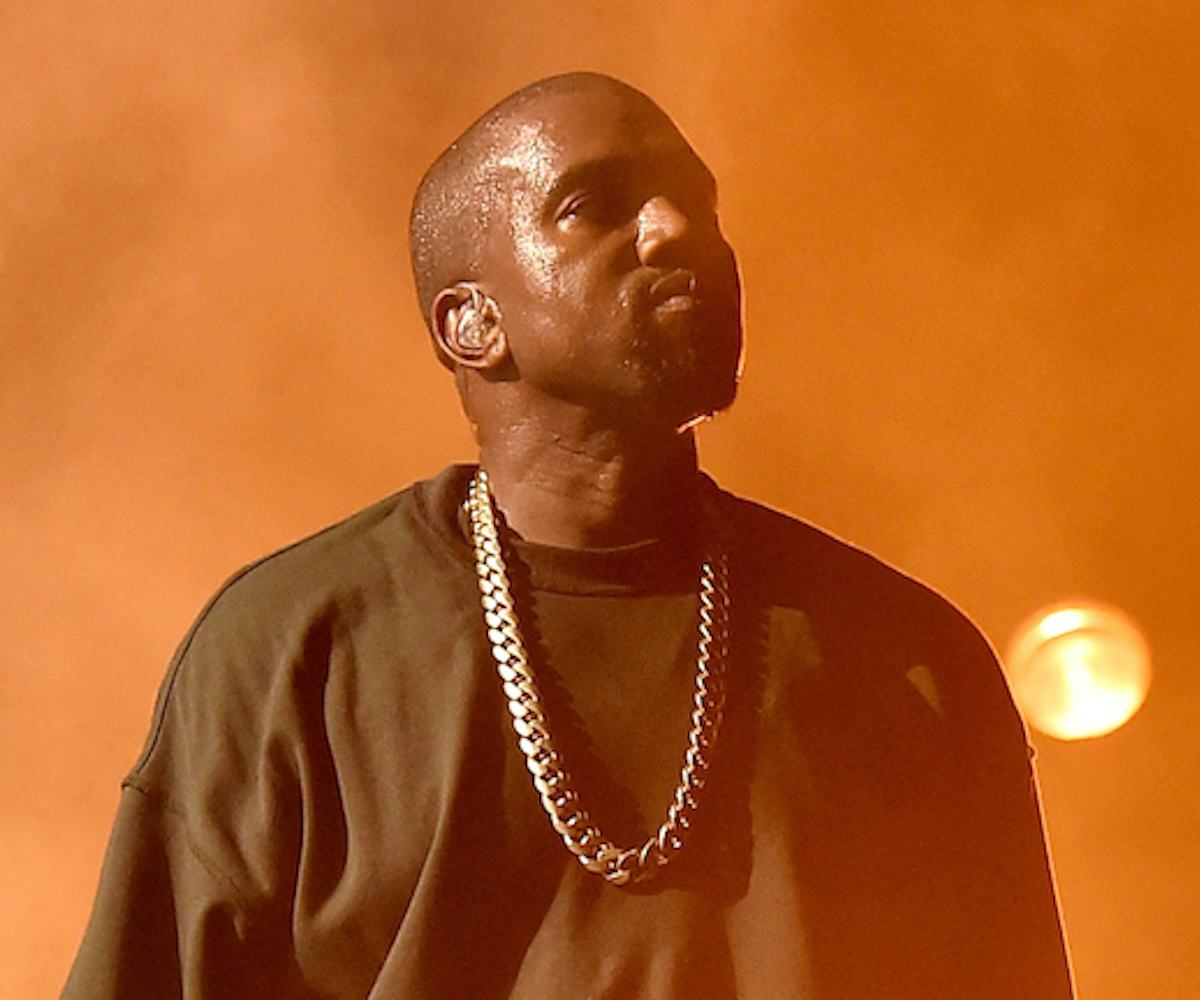 Photo by Kevin Winter/Getty Images.
Kanye West Just Tweeted "Bill Cosby Innocent!!!" 
So, yes, we already told you that Kanye West is on one of his epic Twitter rants right now. Last week, as you remember, also saw a particularly good tweetstorm from Yeezy. Matter of fact, they're all pretty good.
Well, folks, West may have just taken one turn a little too fast while tweeting at 120 mph and slammed up against some sort of invisible digital guardrail. Take a step back and look.
Yep, he just did that. He did. 
Now, it seems—or at least, we theorize—that West is responding to the fact that a lawsuit against Cosby filed by former supermodel Janice Dickinson was thrown out of a Los Angeles civil court today. It should be noted that this is but one small, small part of the large, large body of criminal and civil charges leveled against Cosby for years of alleged sexual assaults. Indeed, the part of Dickinson's suit that was thrown out was defamation—it didn't even relate to harassment or rape in any way. Those charges in that case are still pending. "The primary focus of this case has always been against Bill Cosby and remains against Bill Cosby," Dickinson's lawyer Lisa Bloom said after the ruling. "We will continue to fight the case against Bill Cosby."
Basically, if West was looking for a way to call Bill Cosby innocent, this really, really wasn't it. Then again, he could just be standing on top of his Margiela soapbox and opening up about Cosby just for the hell of it. 
Whatever he's doing, it feels almost below us and redundant to say what's wrong about this—it doesn't require content. It's also striking that this is a man whose mother-in-law keeps telling us that she was best friends with one of America's best-known victims of assault, Nicole Brown Simpson. Whatever, it's low and pretty vile and West's Twitter account just got very not funny.