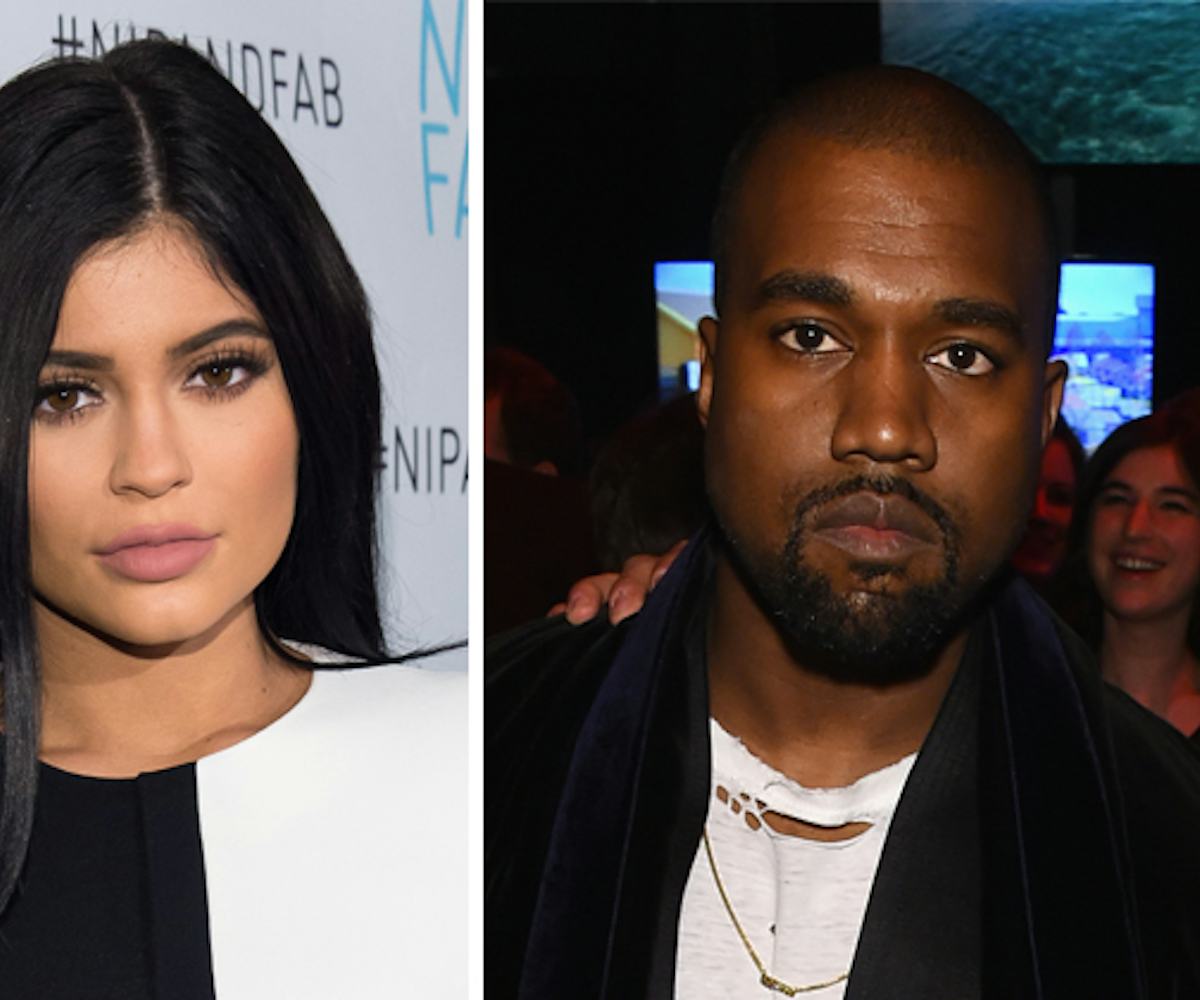 Photos by Mike Windle and Larry Busacca/Getty Images.
Kanye West Is Accusing Puma Of Trying To "Divide" His Family
because of the brand's new contract with kylie
In case you're not well versed in the life and times of Kanye West—the rapper, icon, and self-proclaimed genius is a massive fan of Adidas. Not only has he collaborated with them for years now, lending his apt design skills to create the ever-sold-out Yeezy Boost series, but he's also taken it upon himself to drag all other athletic wear and shoe brands out there. In a world where you can have three stripes, why on earth would one want to even incorporate another logo—dare we suggest a "swish"—into their wardrobe? 
Kanye dug at Nike in his song "Facts," where he waxed, "If Nike ain't have Drizzy, man they wouldn't have nothin', woo! If Nike ain't have Don C, man they wouldn't have nothin', ooh!" And although he followed those lines with, "But I'm all for the family, tell 'em, 'Get your money'," that doesn't mean that he's happy about his sister-in-law Kylie Jenner's new contract with Puma. In fact, he's taking it personally. 
We're sure that Puma, a brand that nearly everyone—including Kylie—has worn since childhood, never intended to "divide" West's family by offering her a "measly" seven-figure deal to become a face of the brand. But hey, who are we to say? 
Read These Next:
The Terrifying Thing That Kylie Jenner Has To Deal With Every Day
Kanye West's Yeezy 3 Looks F**king Gorgeous
What Happened With The Whole Kanye West + Wiz Khalifa Beef