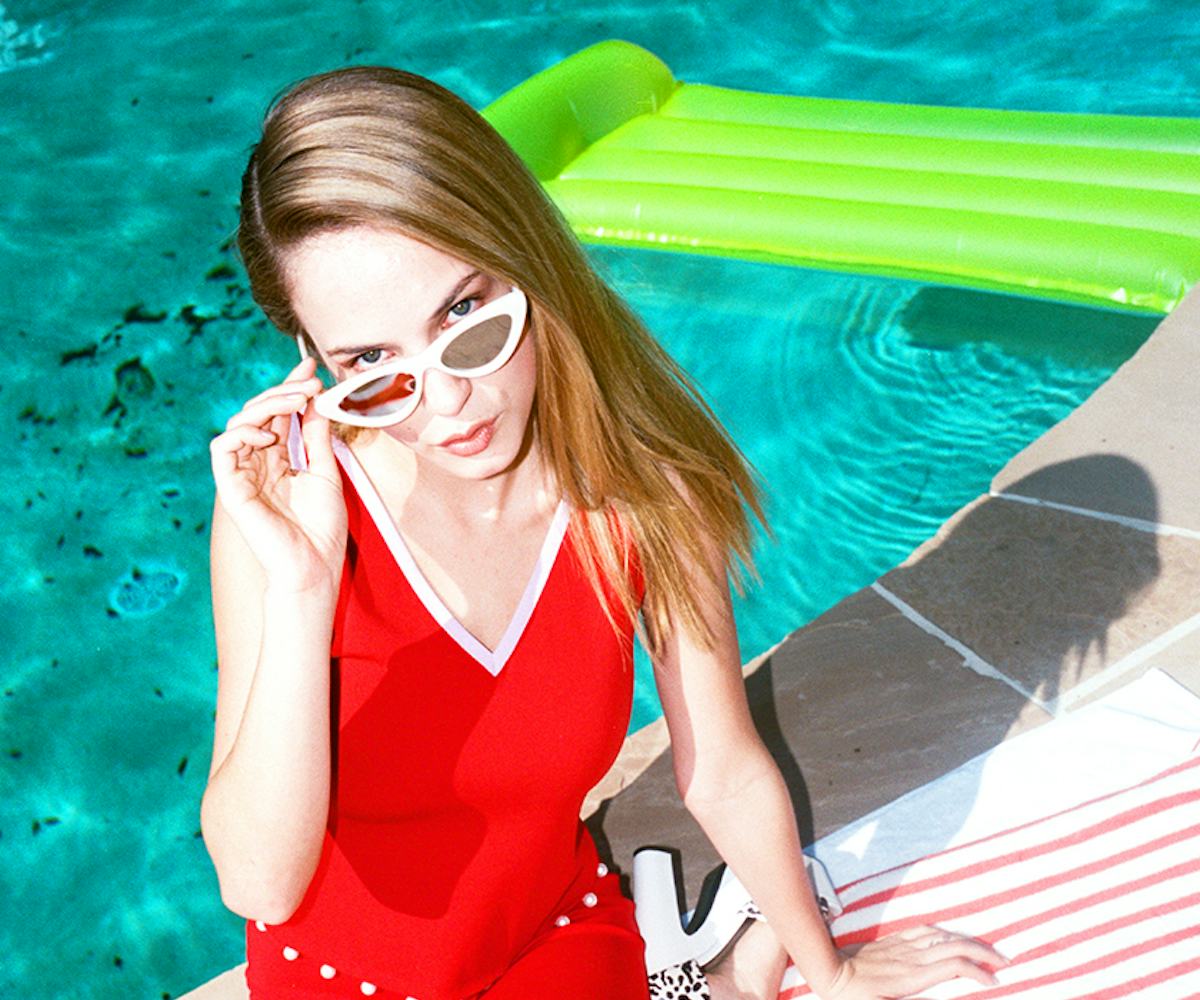 photo by Bella Howard, styled by Sean Knight
alexis knapp is more than a super-sexual songstress
the 'pitch perfect' actress on her next big projects
Famous for playing the super-sexual songstress Stacie in Pitch Perfect—which has its much-anticipated sequel releasing this May—25-year-old Alexis Knapp has little in common with her character in real life besides arresting looks. (Knapp's more into video games than cuticle care.) But with the upcoming thriller Urge, she tackles the role of a tomboy who loses her self-control while experimenting with a new drug—future attempts at typecasting be damned.
I had 15 snakes by the age of 14.
On snake-feeding day, I put each one in its own little personal feeding bucket, and had the buckets all scattered around. There were all these dead frozen mice everywhere. It was kinda nasty.
Every character in Urge has their deepest, darkest desires revealed.
My character's is the only one that isn't sexual or violent. Her "urge" is more about her insecurity, so when she takes the drug, it erupts and she just acts very weird.
When I was in my early 20s, I realized I should have pursued physics.
Now, my goals are to keep escalating as an actor and eventually collaborate with people in the science community. [Jason Silva] from [National Geographic Channel's] Brain Games is phenomenal. I plan on one day having something to offer him. I haven't focused enough to formulate something yet, but the dream is there.
I'm an extreme burper.
I can burp really, really loud and really, really long. People challenge me, but I've never been beaten in a belching competition. I'll take on anybody. Let's go.
PHOTOGRAPHY CREDITS
Photographer: Bella Howard
Stylist: Sean Knight